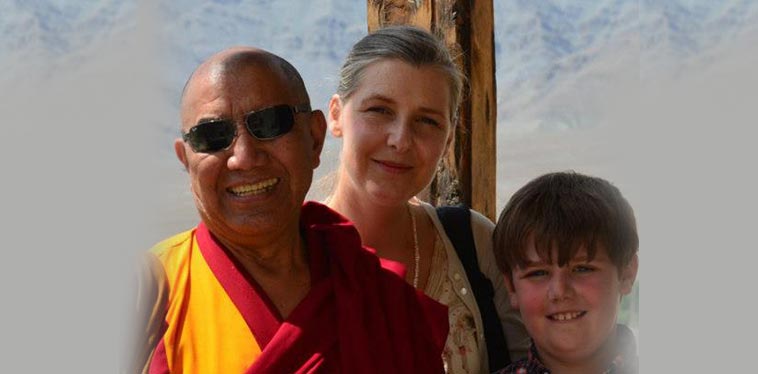 Laura Kozaitis, SSP Executive Director, helped cofound the Siddhartha School Project in 1993, when her Smith College professor, Khen Rinpoche asked for her help.Laura says, "The Siddhartha School started with a simple wish to provide children in Rinpoche's native village a better education, closer to home. Since 1995 when we hired our first teacher and held classes in a rented room, we have taken great care in growing the school while never losing sight of our primary purpose—to provide the best possible educational experience to Ladakhi children with an eye toward the future and a reverence for the past." Laura lives in New York with her husband, son and Labrador, and travels to India often.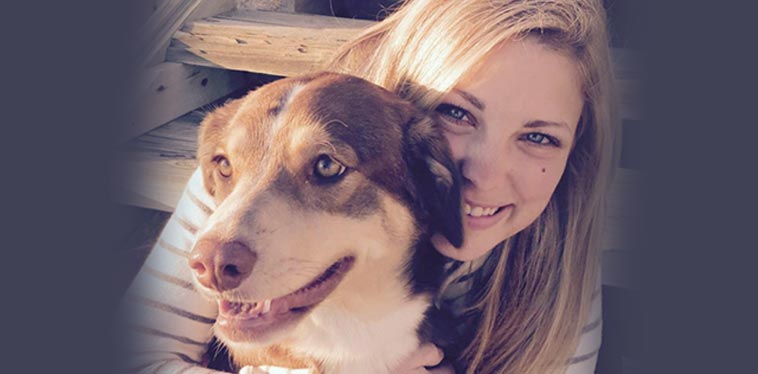 Linnea Westerkam, SSP key volunteer, is from Columbia, South Carolina. She's a student at Barnard College, on the premed track with a major in Asian and Middle Eastern Cultures. She's thrilled to be a SSP volunteer, and after several months working with us stateside, will visit Ladakh later this year.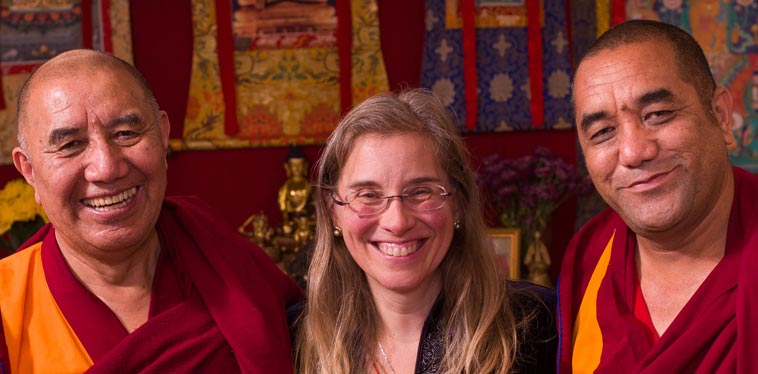 Karen Macrae, SSP Advisory Council Member, first became involved with SSP because of her admiration for Khen Rinpoche and his mission to educate the children of his native Ladakh, where Tibetan Buddhism is practiced unsuppressed. Karen says, "After getting to know my sponsored student through her drawings and letters, I grew to better understand the heartwarming similarities and marvelous differences between children here and a world away in Ladakh. My desire to support SSP comes not from wanting both groups of children to have an identical education, but from knowing that the world will be a better place if they all receive a high quality education and the opportunity to understand each other and some Tibetan Buddhist principles in the process." Karen lives in Maine with her boyfriend, his son & their Labrador.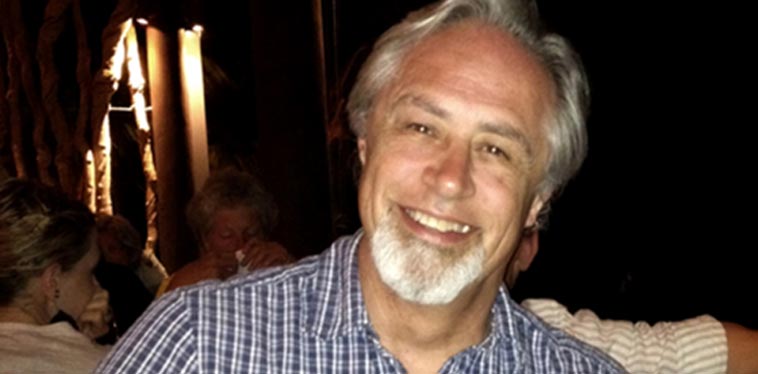 Dana Sawyer, SSP Advisory Council Member, has served the Siddhartha school project as a Board Director and trusted advisor for over 20 years. He is a Professor of Religion and Philosophy at the Maine College of Art, and for more than 20 years taught in the graduate program of the Bangor Theological Seminary. Dana is the author of two critically acclaimed spiritual biographies, of Aldous Huxley (2002) and Huston Smith (2014). Besides teaching at the academic level, Prof. Sawyer is a popular speaker on the lecture circuit, having taught workshops at the Esalen Institute, the Kripalu Institute, and other such centers of psychological, spiritual and philosophical inquiry. His work has appeared in Tricycle, the Buddhist Review, Parabola magazine, Yoga Journal and other such publications.
Stanzin Dawa, SSP key volunteer, is from Ladakh. A recent Graduate of Smith College, she holds a BA in Anthropology and a certificate in South Asian Studies. Stanzin feels "lucky to be a part of SSP since everyone involved in the project work hard – not just to make sure that children in Ladakh gets education but also to make their educational experience an exciting one."