We Honor All Teachers Everywhere and Send Educators Our Deepest Thanks!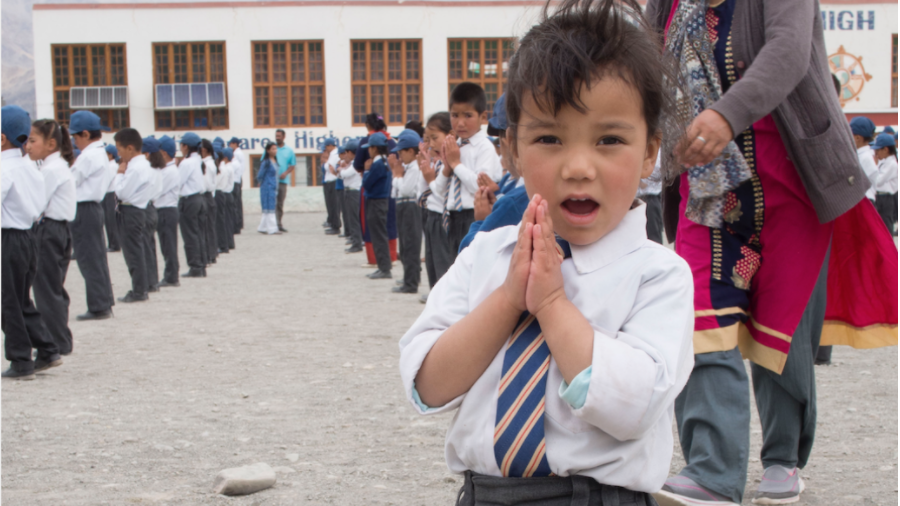 Currently, only our 9th and 10th graders are attending in-person classes. So along with most teachers around the globe, our kindergarten through 8th-grade teachers are still trudging the virtual teaching road. Our teachers teach using WhatsApp on phones. Most Siddhartha teachers are making self-recorded lessons in small, "text-able" bits, given how rare at-home internet or computers are in our student body. On this World Teachers' Day, we especially honor their ingenuity and the sacrifices made to accommodate and continue enriching the minds of Siddhartha students. Their work endures in the young minds of Ladakh.
By investing in the best teachers and providing them with the tools they need, we promote student success and strengthen the greater Siddhartha School community.
That's Why We've Established the
Fund for Teachers.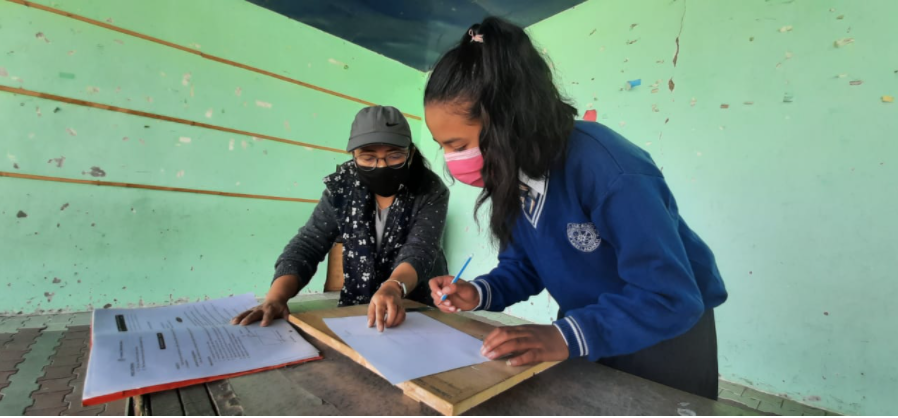 Photo: Senior science teacher Ms. Phuntsog Angmo gives a lesson outside. Only 9th and 10th graders are attending in-person classes.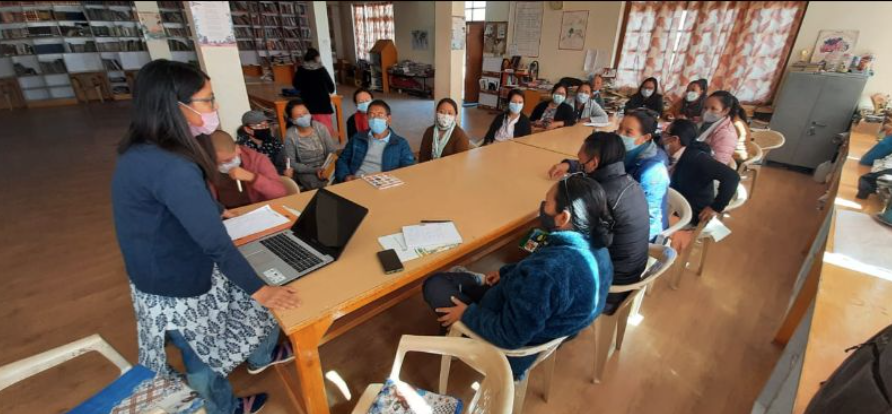 Photo: Principal Dechen Wangmo talks with the teachers about safety protocols for both themselves and students.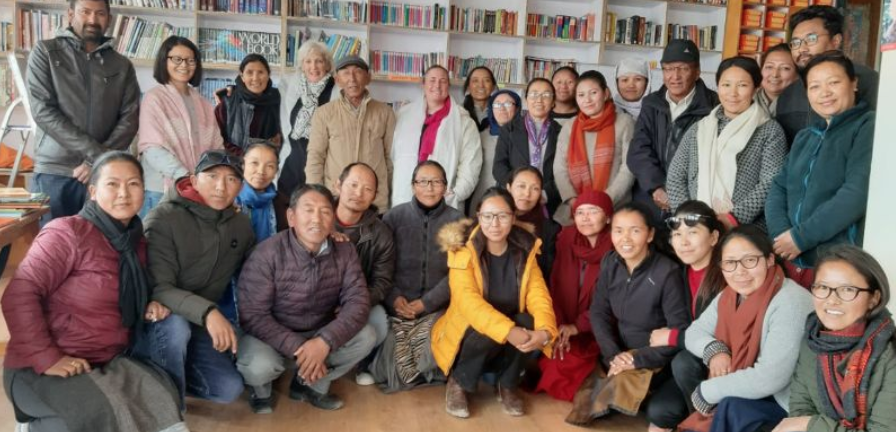 Photo: Our Siddhartha teachers receive their third year of training in the social and emotional learning curriculum, 2019.

Siddhartha School Partnership
We think all kids should know the joy of an educated mind
and have a future filled with choices about how they serve humanity.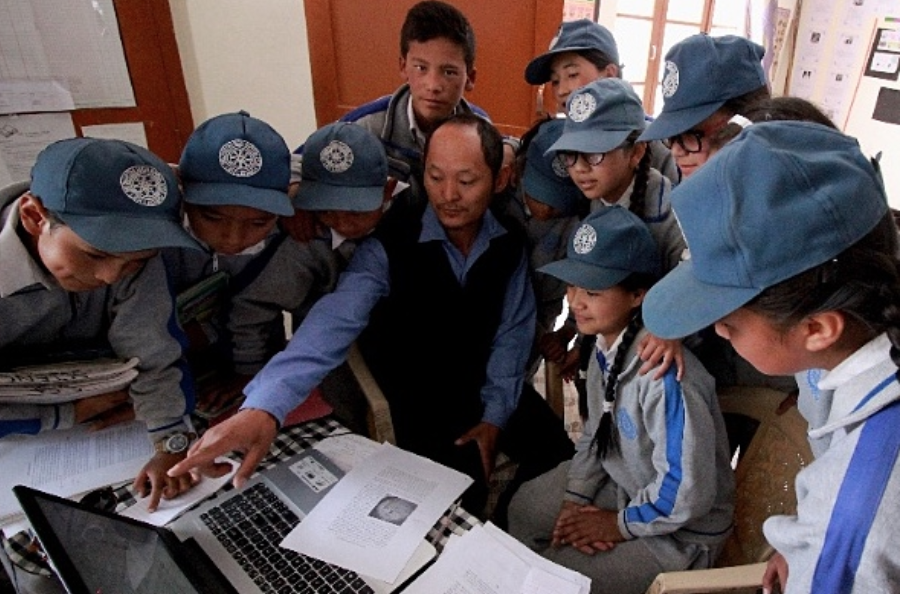 ---