✈ Two Amazing Ladakh Tours—This July! ✈ Art of the Silk Road Tour, & Learn, Serve & Immerse Tour: Itineraries inside!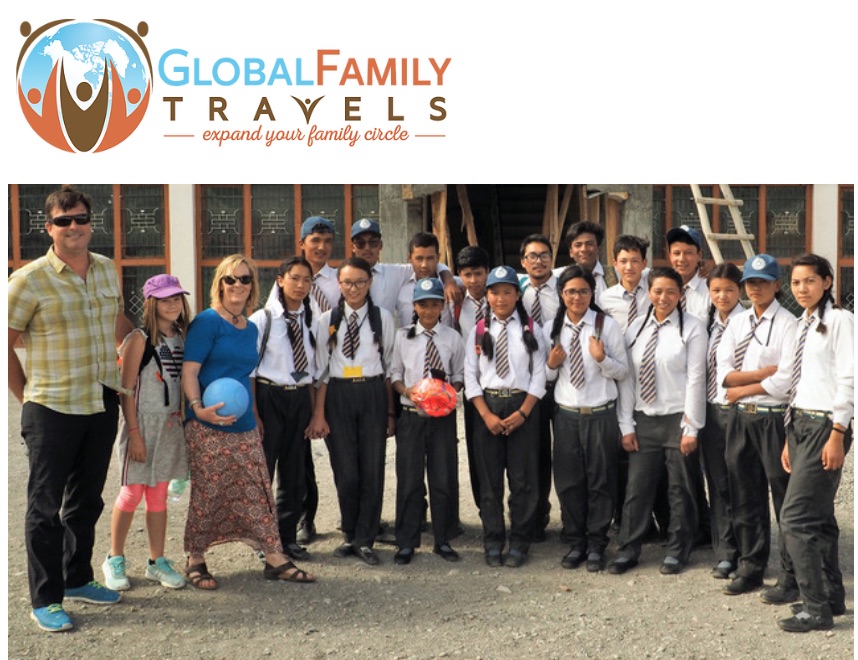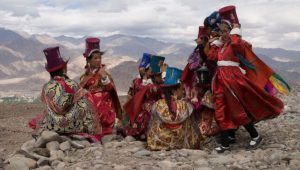 Dear Siddhartha School friends,
We are happy to announce the dates and details for this summer's tours to Ladakh and our partnership with Jennifer Spatz of Global Family Travels! Jennifer is a longtime friend of Siddhartha School Project, and we are thrilled with how she makes the trips meaningful for our friends. She has the ability to tailor the journey to suit personal priorities and interests, which has proven to make the tour memorable for all guests.This summer she is offering two tours: Art of the Silk Road, led by Laura Kozaitis, and Learn, Serve and Immerse, led by Ben Wheeler, professor of history and civilizations at the Bush School in Seattle. Both GFT trips provide two very different, extraordinary experiences to visit Ladakh and our school this summer and offer the opportunity for guests to meet our friends, benefit the school, and take in the most compelling sights and experiences that Ladakh provides. Read on for the full details.
Art of the Silk Road Tour:
Exploring the Rich Cultural Heritage of Ladakh
Trip Dates: July 8-19, 2019, optional post-trip visit to Agra/Taj Mahal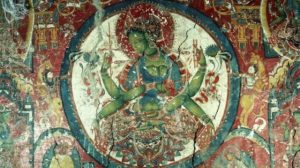 The Art of the Silk Road Tour is hosted by Siddhartha School co-founder Laura Kozaitis, who first came to Ladakh to study art and Buddhist icon painting in 1989 and has made over 15 trips to the region. Guests will experience gorgeous and rare examples of Ladakh's unique artistic heritage. This tour will also benefit the school's unique programming for Siddhartha students to explore local arts and media.
This cosmopolitan tour is a bucket-list trip for the art lover and adventurist, with a focus on the temples associated with the great Buddhist translator Rinchen Zangpo, who translated Sanskrit Buddhist texts into Tibetan during the second diffusion of Buddhism in Tibet. Throughout Ladakh, this tour will visit jaw-dropping heritage sights associated with the great translator, including Alchi Monastery, home to the best-preserved examples anywhere of Buddhist art from this period. Registration for the tour is now open.

Reserve your spot today!
Learn, Serve & Immerse Tour
Trip Dates: July 7-18, 2019, optional post-trip visit to Agra/Taj Mahal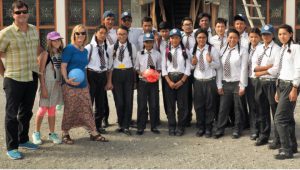 Global Family Travels's Learn, Serve and Immerse trip to Ladakh includes the opportunity to contribute meaningfully in the village of Stok by living, working, and learning with a Ladakhi host family. On this trip, guests have the opportunity to participate in a service project with students from the Siddhartha School that will help improve the school's facilities. During the homestay, guests will be immersed in Ladakhi communal culture and gain a deep understanding of the Buddhist culture and traditions of this stunning region. Visit the bookings page to reserve your spot!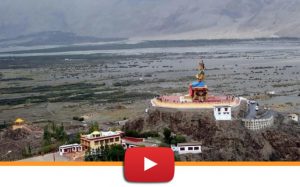 Inauguration of Siddhartha School's New Multipurpose Hall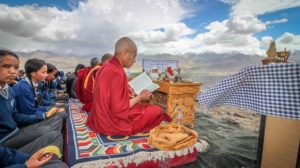 This Summer Both unique tours with GFT will allow you to attend the inauguration of Siddhartha School's new, state-of-the art multipurpose hall in July. This special event will provide exclusive insider engagement with Siddhartha's students and local Stok villagers. The inauguration will include local dance and music performances, food, and traditional ceremonial prayers, as well as the much-anticipated ribbon cutting. The new Khensur Rinpoche Lobzang Tsetan Multipurpose Hall finally provides an auditorium large enough for the student body of our 25-year-old school and will host events such as cultural performances, music classes, debate contests, and morning assembly. To learn more, visit the GFT website or reserve your place on the trip here. Book now; most tours sell out by early spring! Questions? Please email Laura@siddharthaschool.org.