An Update on Our New Kitchen and Dining Hall
Last year, our amazing community of supporters (you!) raised 100% of the funds needed to build a much-needed kitchen and dining hall on campus. We did this because we believe that each student and teacher needs a place to take a break from the rigors of schoolwork, catch up with friends, and nourish the body.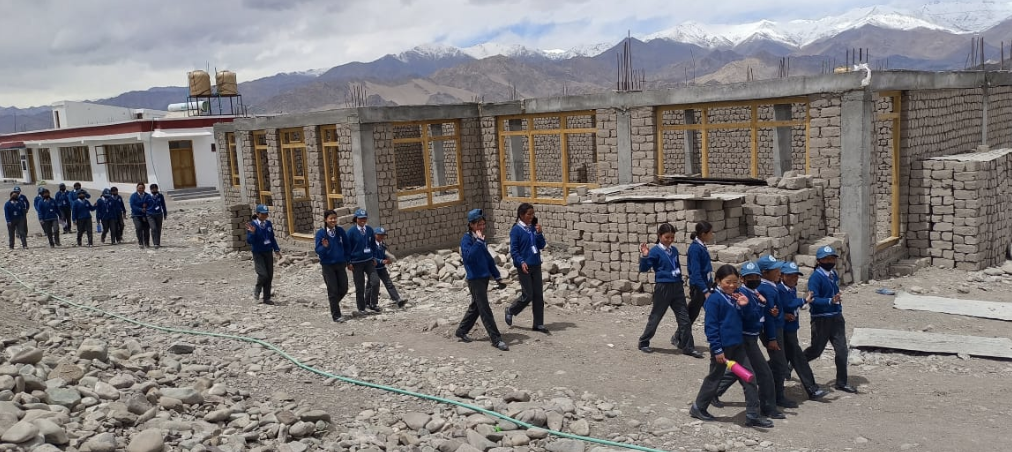 Photo: (above) A group of Siddhartha School students walk past the new kitchen and dining hall. 
The design of the new kitchen and dining hall (pictured above) was created with the needs of the Siddhartha School in mind:
Nearly double the main dining area
Accommodate 96 students
Include two handwashing stations
Provide an improved kitchen with increased storage and a staff bathroom
Incorporate a visitor dining area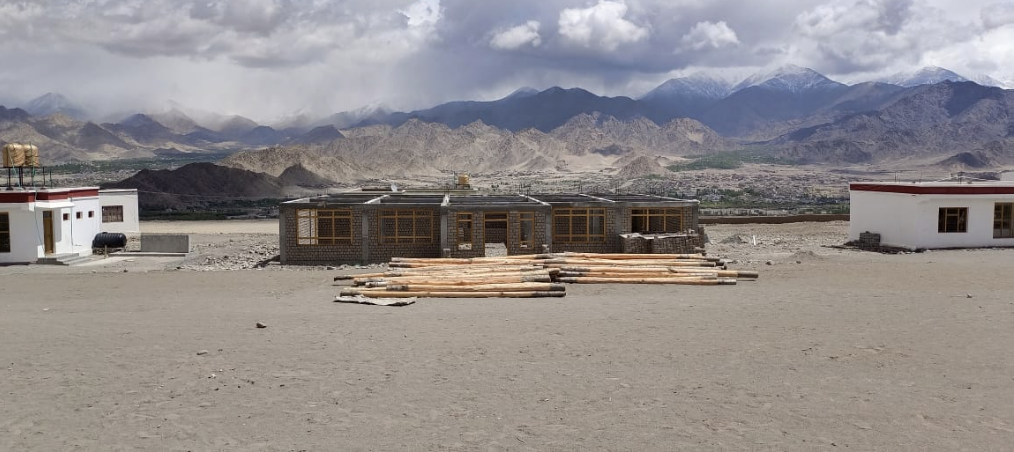 Photo: (above) The new kitchen and dining hall sits conveniently between the girls' and boys' dormitories and will be the new location for all on-campus dining.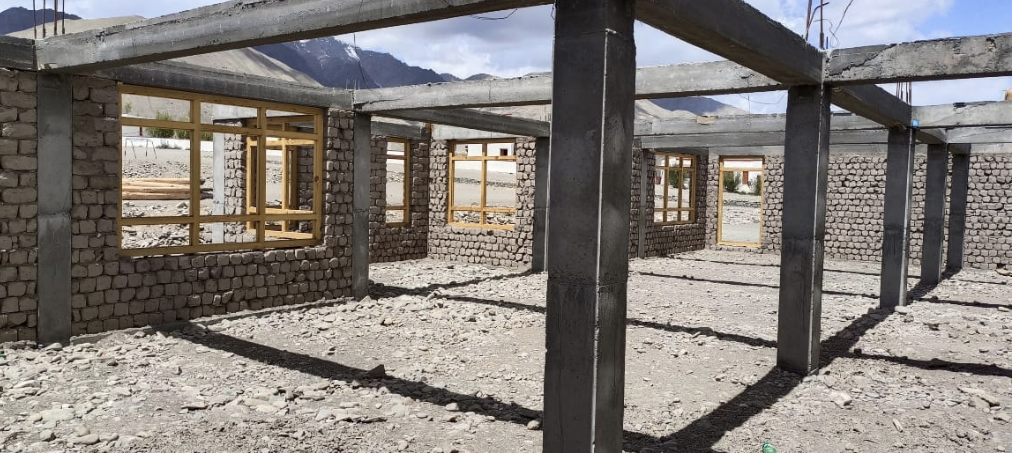 Photo: (above) An image from inside the structure, which is due to be completed by the end of this summer.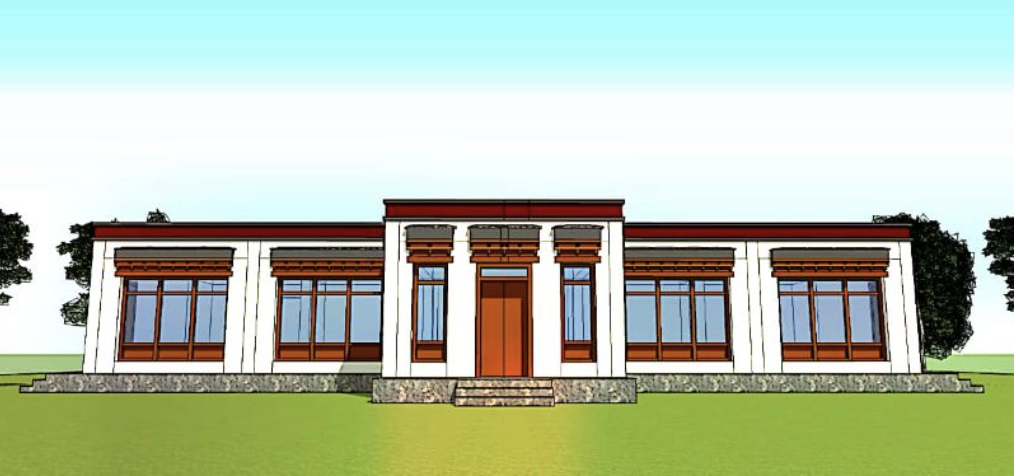 The second phase of construction was scheduled to begin last month, but the delivery of cement has been delayed as the national highway from Himachal State is still closed due to heavy snowfall. Work on the structure will resume when the highway reopens. The project is slated for completion this July (see the rendering above of the front facade), and we look forward to sharing the dedication very soon!
Our deepest gratitude for all who have contributed to bringing this much-needed upgrade to our students, staff, and teachers.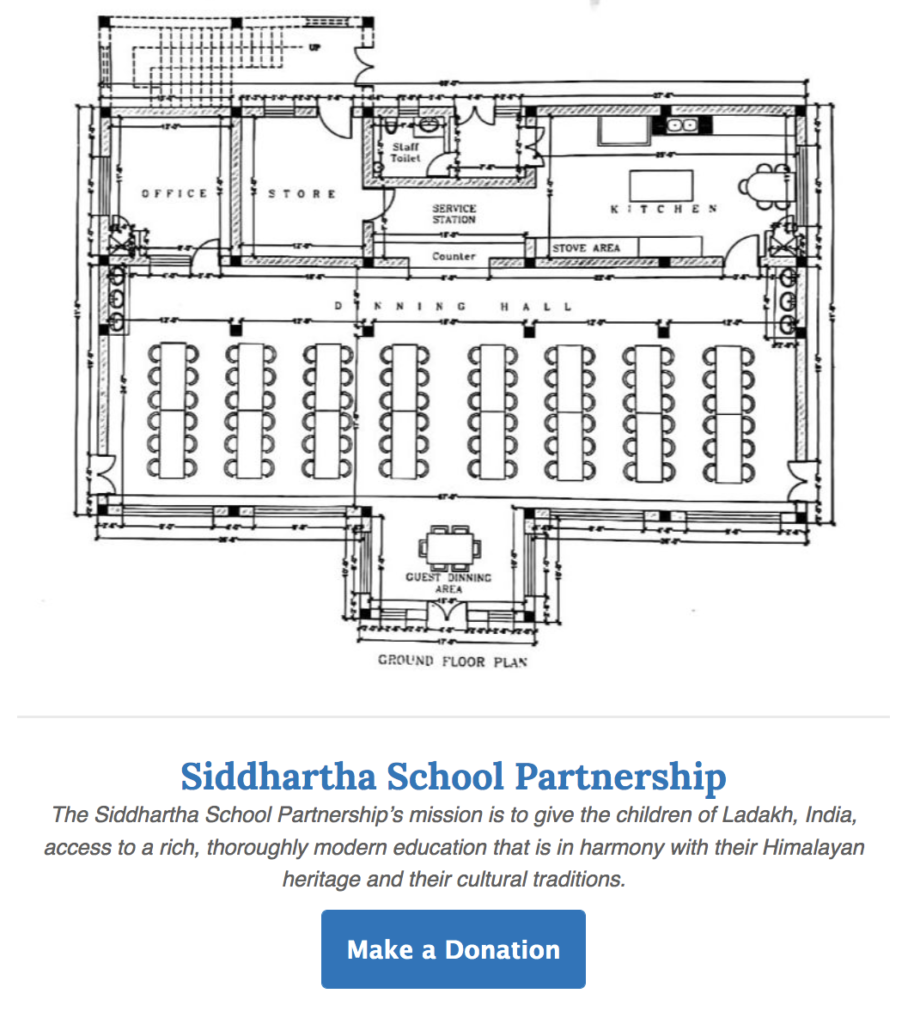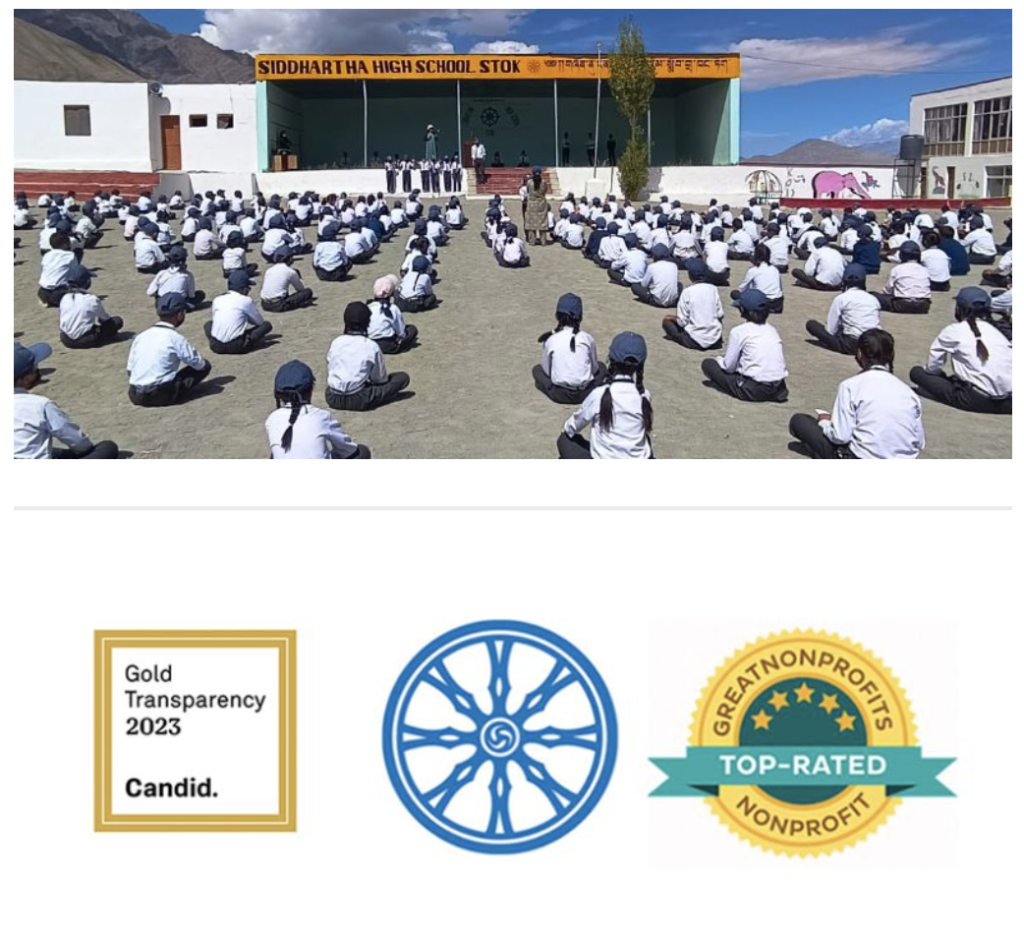 ---