Meet Our New Bus!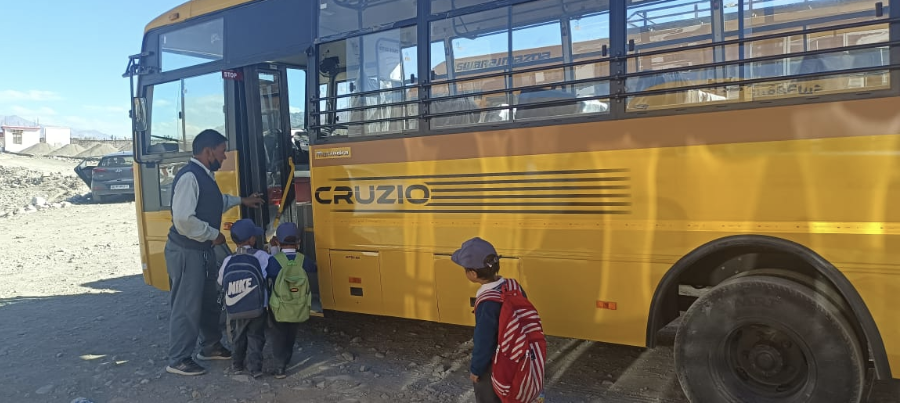 Did you know the Siddhartha School maintains its own fleet of school buses? While some students walk to school, others are driven, but the majority of students are picked up in one of our six school buses, and it's their only mode of transportation to school.
So in June, when we received word that one of the buses would not pass a safety inspection and couldn't be fitted for the road, we had students who wouldn't have been able to get to school! But when the unexpected expense came knocking, our unbelievable community answered with two generous donors stepping forward to commit the $36,500 needed to buy the new bus.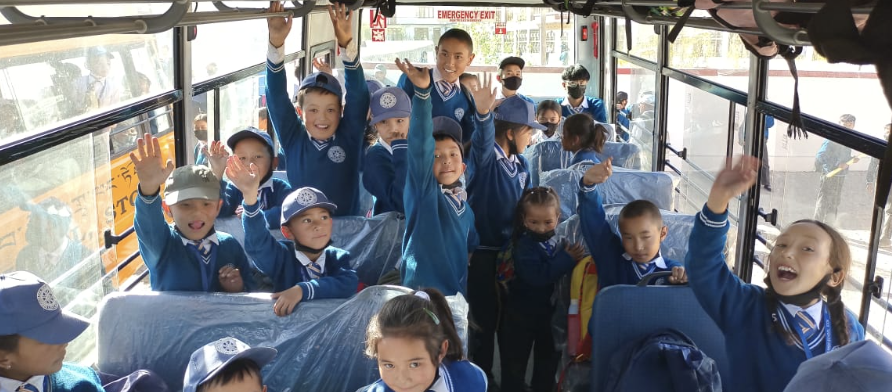 Behold, the newest addition to our fleet of buses! With all of the latest features, our new bus is equipped to provide a comfortable and safe ride to our students. We are so fortunate to have a passionate community of partners who will step up and provide for the needs of the Siddhartha School. Thank you all for your many contributions. Your donations keep our mission moving!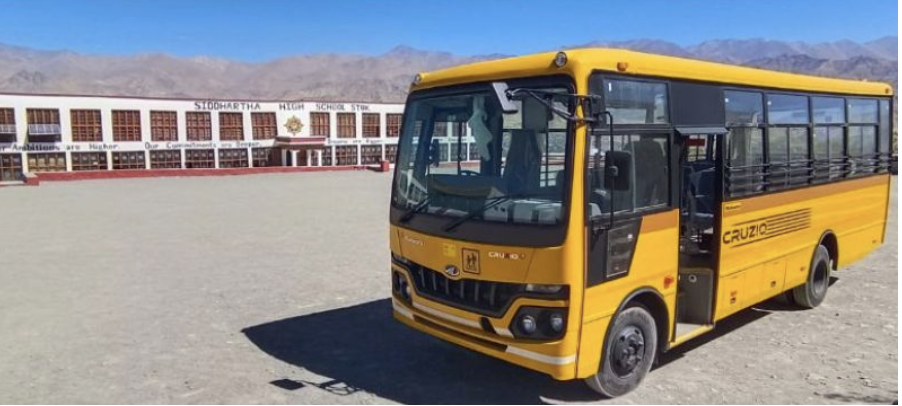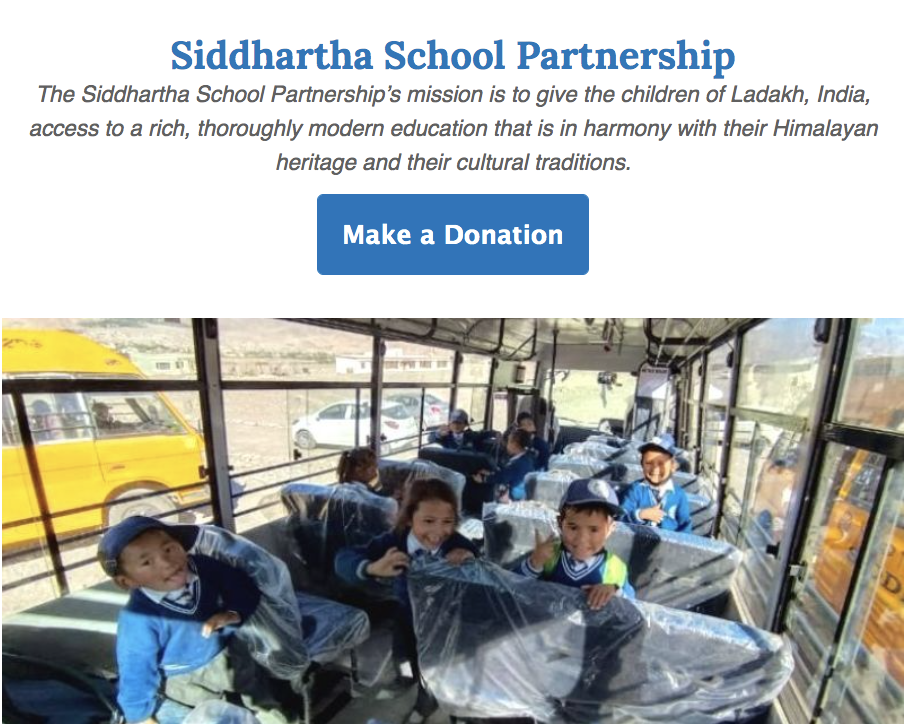 ---