Rinpoche Offers a Teaching and a Prayer
Rinpoche sat down with former Siddhartha School student, Nawang Phuntsog, to share this teaching. He offers insight into the Siddhartha School community, change, and the Six Perfections. He also recites the Six Perfections prayer for good energy and long life.
Nawang Phuntsog attended Siddhartha School until 2009 and continued his learning as a Journalism Studies major at the University of Delhi, where he graduated with honors, and then completed a Masters of Arts in Mass Communication from Jamia Millia Islamia University. He has found success working with many production companies, including National Geographic India. Nawang Phuntsog is a fantastic example of the life-changing impact of the Siddhartha School. He produced one of our 2020 #GivingTuesday videos. You can view that video HERE.
We asked Nawang Phuntsog what challenges he has faced in his life and how he has overcome them. Here is what he wrote:
I have faced many challenges in my life till now. Be it staying away from home for higher studies, adjusting to new places and people, and working in teams with people from different backgrounds/ideas/languages. Well to be honest, I used to get frustrated as I was very weak at handling pressures in the beginning. But then I used advice and talks from His Holiness the Dalai Lama, Mey Mey Khensur lay, my parents and many scholars which eventually helped me to work on myself, facing difficulties, and trying my best to be a good human. I try my best to meet challenges with a positive mindset. Sometimes it helps, while sometimes not. But I keep on trying and giving out my best every time.
Thank you all, who contribute so generously to the Siddhartha School. Your commitment to our mission is making a positive impact on the lives of so many.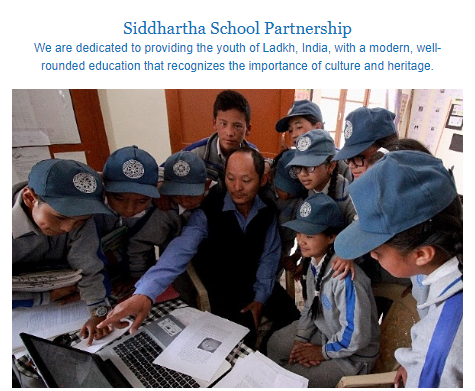 ---