Funding Update—We're Nearly Halfway There!
WOW—thank you to all who gave yesterday! We've raised a total of $93,958 toward our goal, and we made our matching-funds pledge goal! Thank you. But we've got a ways to go. Give now.
Meet a Pretty Special Alum
Our dedication to serving the youth of Ladakh has reached far and wide. The enthusiasm and commitment of our staff and teachers foster engagement from our students and ultimately lead to their graduation. Seeing where our graduates go and what they do is what keeps our teachers and staff going. It's our greatest reward. Give to the Fund for Teachers and keep our mission going.
Watch An Artful Life
In this story of one Siddhartha School alum, Stanzin Wangyal fondly recalls his beginning years of creating artwork at Siddhartha School and the important foundation he received.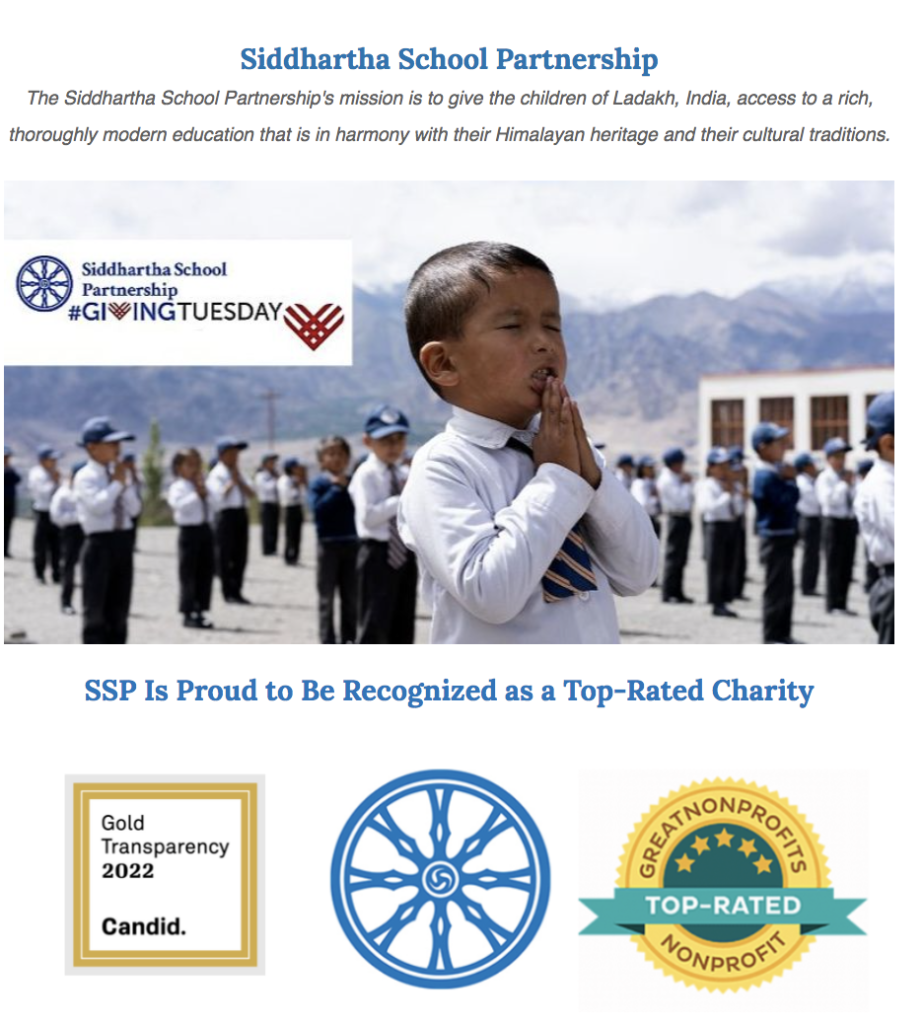 ---