Mark Your Calendars For #GivingTuesday: Tuesday, Nov 29, 2016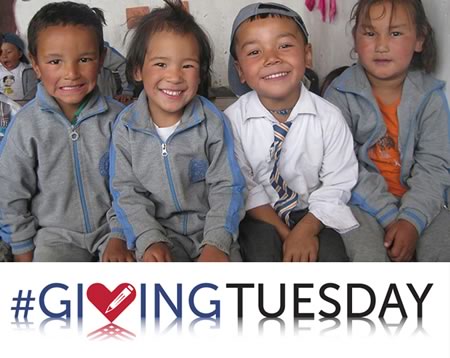 #GivingTuesday is SSP's biggest fundraising event of the year, a time when we call upon everyone in our community to make a gift to our annual fund for a tuition scholarship for our most vulnerable students.
Last year, together, we provided over 200 scholarships to local students in need and children from remote areas who depend on tuition and lodging at the school's youth hostel. We hope you'll join us, as one of over 45,000 organizations in 71 countries came together to celebrate #GivingTuesday. Siddhartha School students have mobilized and will collect donations in their village communities for the school.
Since its founding in 2012, #GivingTuesday has inspired giving around the world, resulting in greater donations, volunteer hours, and activities that bring about real change in communities. We invite you to join the movement and to help get out and give this November 29.
Make a donation on #GivingTuesday to the Siddhartha School Project Scholarship Fund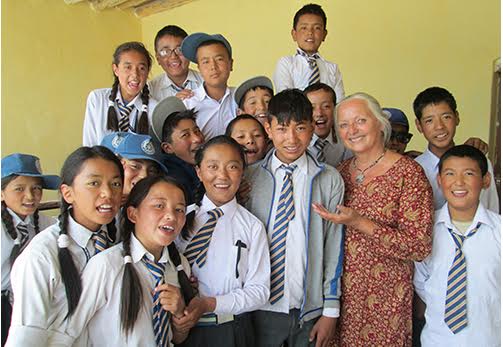 We have been sponsoring the education of a boy at Siddhartha School for the past 7 years. I visited him a year ago in his farm in Ladakh, Northern India, a real sweet and respectful young man. He is now in class 7 and is doing very well. Join me in sponsoring a Siddhartha School student in need this #GivingTuesday! For less than $1 a day, you too can cover all expenses to educate a child in need at the school. Doable, isn't it?
Regine Whittlesey, a teacher at the Maine Coast Waldorf School in Maine USA
Help us spread the word like Regine—email Laura Kozaitis if you'd like to share your GivingTuesday "UnSelfie" testimonial for Siddhartha School.