"Social and emotional learning is a school pillar, but we were concerned about losing traction on all we'd implemented during the virtual teaching mandate. So the big question was, How could we bring SEL into homes?"
-Principal Dechen Wangmo, Siddhartha School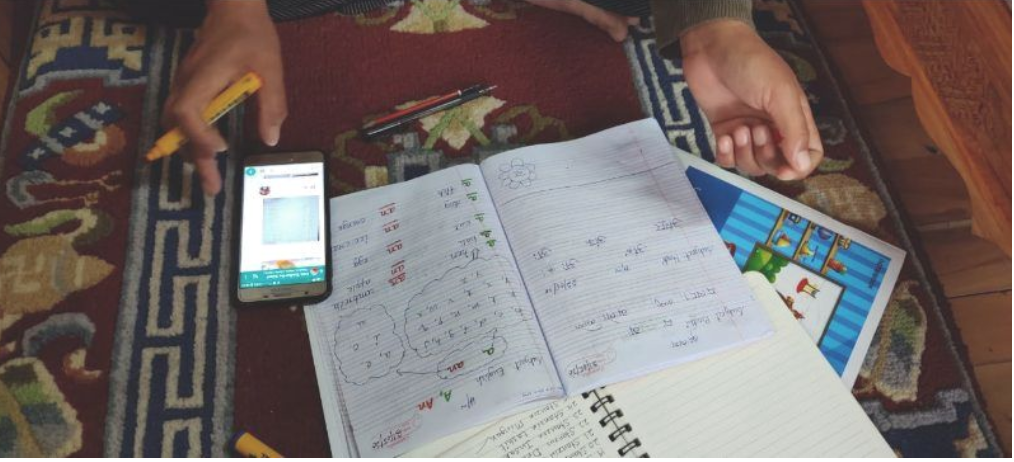 Dear Siddhartha School Community,
Since 2016, the Siddhartha School Partnership has sponsored the teaching and implementation of social and emotional learning (SEL) in every classroom on campus. The program gives teachers and students compassion-based learning activities, support for conflict resolution, restorative circles, and secular ethics awareness.
One core SEL activity uses classroom posters (below) to teach students how to identify and verbalize their emotional states, especially the problematic ones.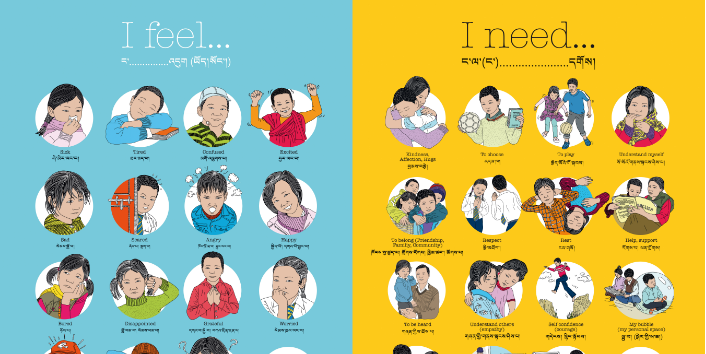 The posters and other SEL materials are key tools but have not been available to the students during this period of remote learning. So in December 2020, our SEL leadership set out to address the issue.
To that end, we convened Principal Dechen; our SEL trainers, Sophie Langri and Danielle Marquis; and Jeanne Cosby. Sophie and Danielle are the forefront leaders on classroom SEL in Canada and beyond, and Jeanne is a lifelong educator and long-standing donor who has provided support for our SEL initiative from the beginning. SEL and outdoor class environments are embedded in her work with three- to six-year-olds and their parents at Mountain School, in the Santa Cruz Mountains, in Northern California, USA.
After some discussion, the all-star team realized they could add the SEL graphics to every student's school journal on the next printing and keep the practice going!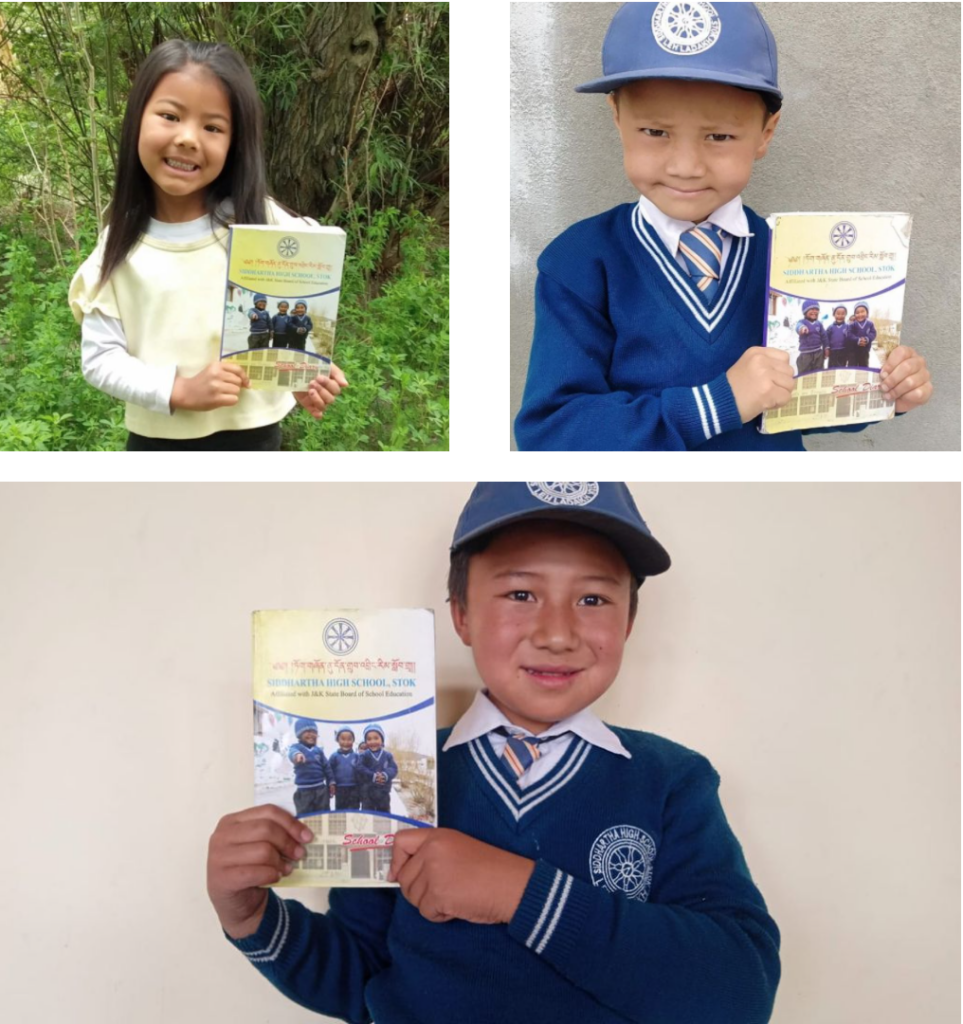 The Siddhartha School journal (kids holding, above) is a chapbook containing each student's information, school policies, the Indian national pledge, and so forth. Because every student has their own journal, it will be a great place to host key SEL materials. As Jeanne told me, adding some of the SEL curriculum to the journal is an efficient way to "provide our students and teachers with the tools needed to continue to widen the reach of our SEL pedagogy into the homes of our students."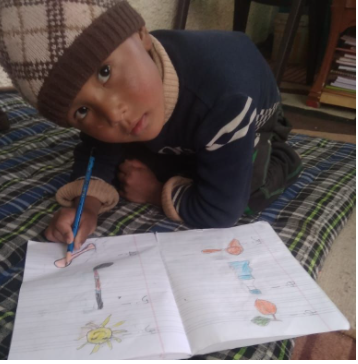 Having decided on this course of action, Principal Dechen and Mr. Rigzin Tsering, Siddhartha School's computer teacher, set about preparing the new school journal's layout. Then, just when everything was prepared, India was overwhelmed with a wave of COVID-19 cases that shut down travel between Ladakh and New Delhi, where the journals will be printed!
Now, as travel restrictions are slowly being lifted, our team hopes to have the new school journals printed and in the hands of every student by the beginning of the summer term. I look forward to sharing that moment with you very soon.
Thank you to all of our supporters who give so generously to the Siddhartha School. Your donations fund initiatives like this and ensure that our students receive an education that is unmatched in Ladakh.
Sincerely,
Alex Stigliano, Executive Director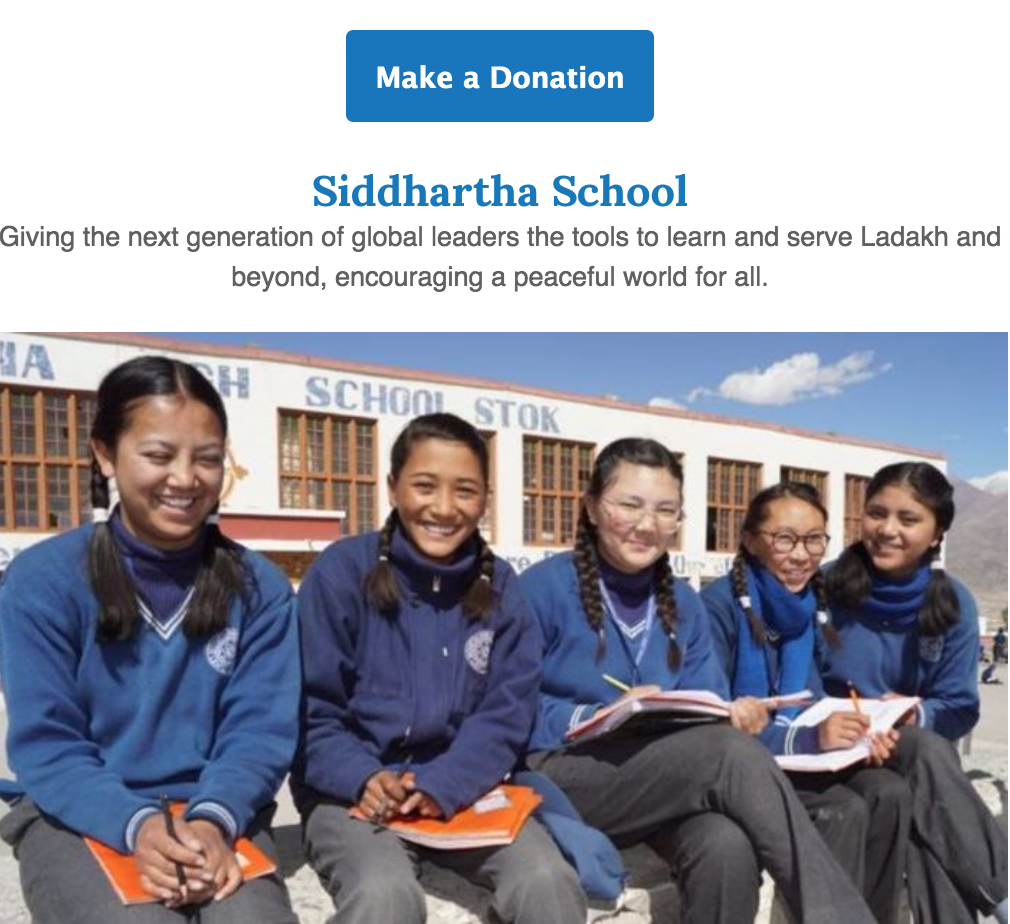 ---