Internet Connectivity Issues in Ladakh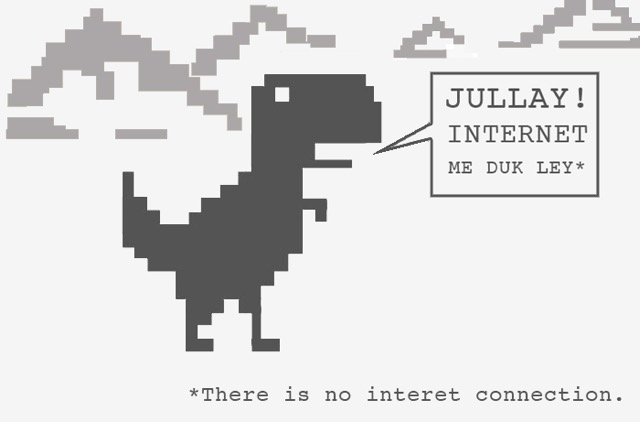 Statewide 'security' shutdowns, poor infrastructure, and difficult climate conditions continue to cripple digital communications.
Article by SSP-USA Executive Director Laura Kozatis
It is hard for most of Americans to imagine working, socializing, or making plans without depending on the Internet. In Ladakh, a host of ongoing issues—unstable infrastructure, political upheaval in other areas of Jammu and Kashmir State, as well as the legendarily difficult geological terrain—keep the region sidelined from joining the information superhighway and communicating effectively with a world built on email, websites, online transactions, and digital applications.Ladakh's ongoing problem with Internet connectivity made its way into an NPR report earlier this month, although anyone listening would not have drawn an immediate connection unless they were up on India's complex geopolitical history and the British partition of the subcontinent in 1947 in particular.

Listen to the brief NPR broadcast on the Indian government shutdown of social media in Kashmir.
The broadcast does not mention that Ladakh is part of India's Jammu and Kashmir State (J&K), and, while culturally different and geographically distant from Kashmir, continues to endure fallout from the tensions and fighting in Srinagar. India claims the entire state of Jammu and Kashmir, and, as of 2010, administers approximately 43 percent of the region. India's claims are contested by Pakistan, which administers approximately 37 percent of Jammu and Kashmir, namely Azad Kashmir and Gilgit-Baltistan. The present conflict is in the Kashmir Valley between local insurgents and the Indian government and based on the demand for self-determination (full UN summary here).
When the Indian government blocked the Internet in J&K (as it did during Eid in 2015, and again during the aforementioned response to rioting in Srinagar), Ladakh's already precarious Internet connection was cut along with those of Kashmiri communities in turmoil a few hundred miles away.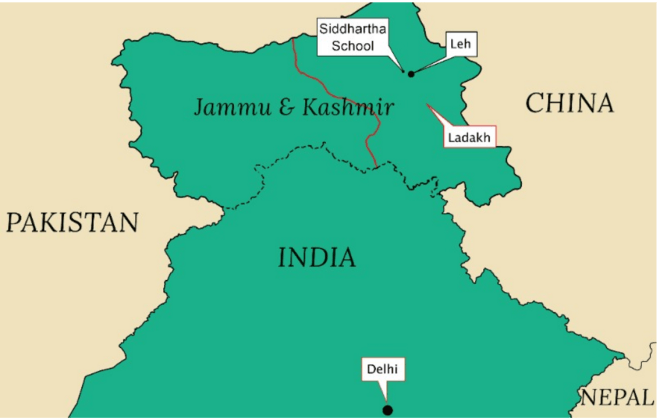 Map: Ladakh in relation to the rest of the Jammu and Kashmir State (J&K).
Beyond politics, Ladakh's topographical constraints create further challenges for reliable connectivity in Ladakh. Faulty broadband lines, poor infrastructure, and ill-equipped satellite service providers are all too often transmitting data around the Himalayas and vast, unpopulated regions of difficult terrain. Private telecoms such as Airtel are not compelled to address the need, as the expense to invest in a solution far outweighs the profit potential in the sparsely populated area.New generations of young people have come to depend on the Internet for correspondence, studying and research, college applications, current events, and entertainment. Ladakh's young people do not enjoy this same freedom.
The only dependable thing about using the Internet in Ladakh is that it is likely to stop working when you really need it—midway through a project, application, credit card transaction, or in the midst of coordinating a travel tour. For students, online college applications are often overly frustrating; it's all too common to lose connectivity when an application is near completion and then have to start over and resort to a hand written, baroque work-around.
Recently, a Siddhartha School teacher and I were working on identifying possible candidates for a UN girls' empowerment program. Rather than sending the opportunity to the SSP students as a link, I took precautions, downloading the pertinent information, exporting it as PDFs, and then sending the information as printable offline files for their review. Soon after, the government shut down Internet communication in response to terror threats in Kashmir.
Luckily, the students continued working on their applications using hard-copy paper files; however, as the application deadline began its final closing and the Internet had not been restored, creative problem solving was yet again required.

After the girls filled out the submission in longhand, their essays were then hand-carried on a flight to Delhi by a friend who works for the airlines, where they were then passed to another friend, who uploaded them to my Gmail in the US. I then transcribed their applications to the online submission form via the UN website, and the girls made the application deadline in the nick of time.
Sadly, countless college applications are completed every day this way in Ladakh.
Similar circumstances involving a pen drive, flights to Delhi, and uploading have been the only means for getting our generous SSP sponsors images and correspondence from the children they support at Siddhartha School.
For anyone wondering why the digital divide still feels wide in Ladakh, I empathize. It's confusing when we see the ubiquity of smartphones and Samsung and Apple commercials showing country folk in far-flung regions delighting in using technology such as instant messaging and video conferencing. In my experience, this is hardly the case; many people are not able to gain even the most basic access to the Internet, let alone devices that utilize it. Many Ladakhis find the Internet to be a source of frustration rather than a positive tool for information.
Obstacles or not, Siddhartha School's determination is unyielding as we continue in our mission to provide a thoroughly modern education to the bright minds of Ladakh and beyond.
Our teachers, staff, students, and families greatly appreciate the patience and understanding of our 200+ sponsors who may get just one update a year from their individual child. We wish we could get more-frequent photographs and news from your child, however, we hope that our regular Jullay and Turning the Wheel emails help connect you to the children and teachers you help. We are all grateful for your continued support.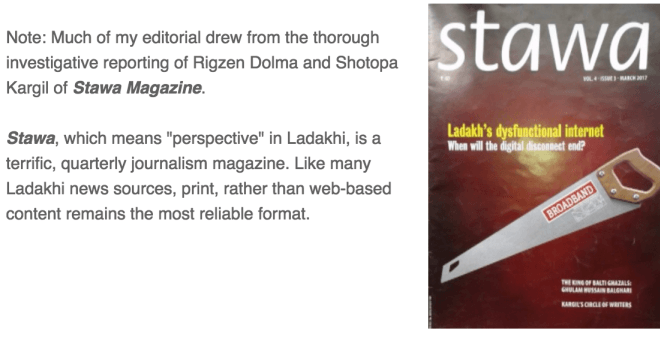 Click here for a photocopy of Stawa's thorough investigation of the problem.