See the birthday dedication and read about the phased return to classes.

Happy Birthday, Khensur Rinpoche!
In a small but mighty birthday celebration, Siddhartha School students and teachers came together to honor the school's founder, Khensur Rinpoche Lobzang Tsetan. The only in-person students currently at the school are the 10th-grade class, and they prepared poems and performed cultural dances and music. A homemade cake was enjoyed by all in Rinpoche's honor.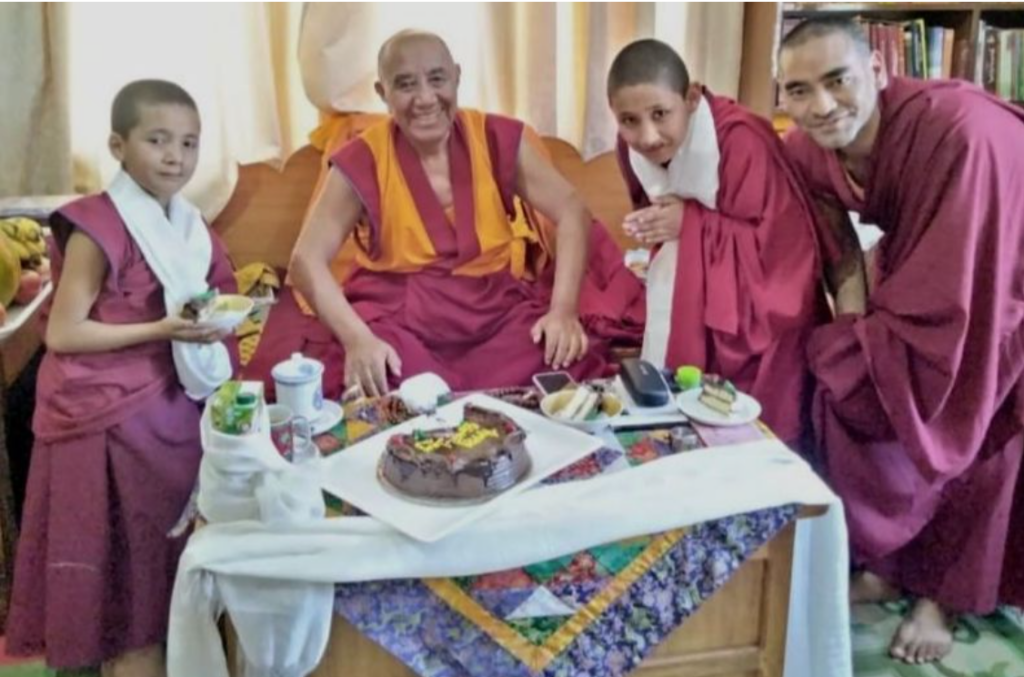 Photo: Khensur Rinpoche shares his birthday cake with monks in his COVID-19 pod, Bylakuppe, India.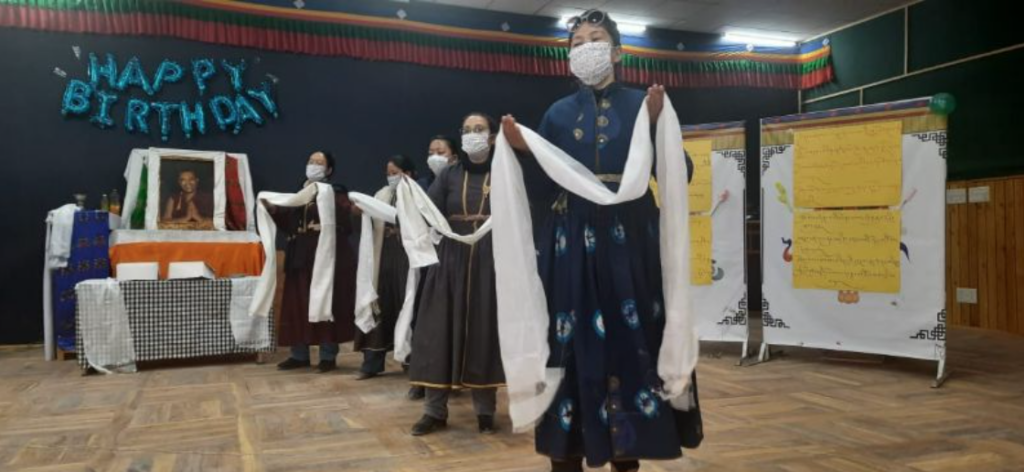 Photo: On March 5, a cake was cut and shared to commemorate the birthday of Siddhartha School's founder, Khensur Rinpoche.
We take a moment to reflect on how one man's idea has led to a magnificent action that has benefited so many lives. We at the Siddhartha School Partnership, the Ladakhi board, and all the school staff and teachers wish Rinpoche a long and healthy life ahead!
---
School Is Back in Session, but Only for a Few Students
Three days before local schools were to reopen, the Indian government sent a provision that restricted in-person learning to upper-class students. All others must remain in their virtual classes until further notice.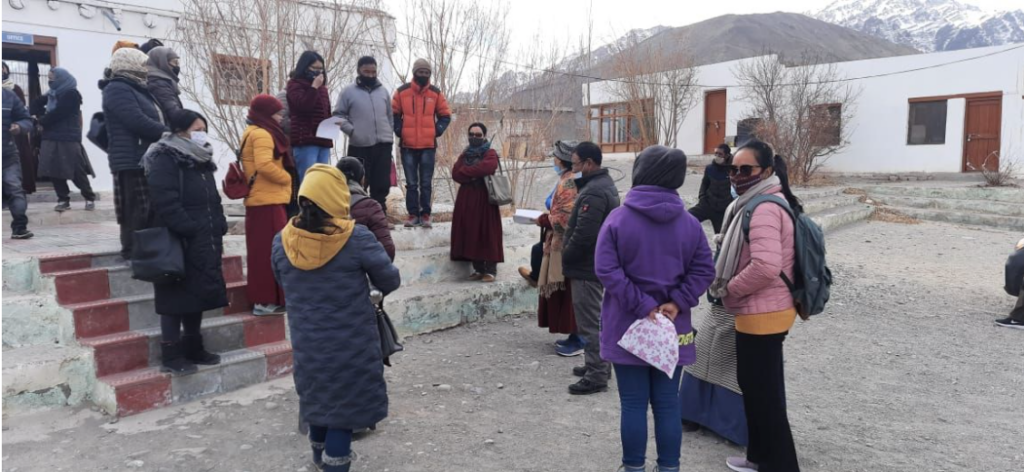 Photos: The teachers are happy to catch up and see one another after the winter break. All teachers, whether instructing virtually or in person, will be working from the school.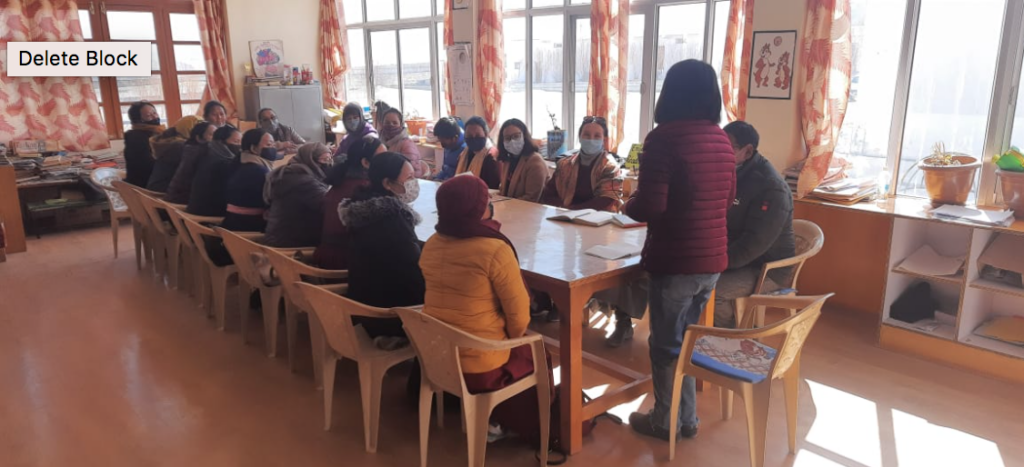 On March 1, Principal Dechen Wangmo held a mandatory meeting (pictured above) with all teachers and staff to discuss the new bus routes, safety protocols, and required parental consent forms for in-person learners. She also proposed ideas on how to safely accommodate the virtual students who are likely to return to campus in the coming weeks. The tone of the meeting was very joyful, as teachers chatted about what they did over break.

Students Arrive Back from Winter Break!
On March 2, the 10th-grade students returned to campus! Happy to see their friends, there were many smiles. Due to COVID-19, students are studying an amended curriculum. Music, computer, and game classes will resume at a later date to keep studies focused on mainstream curriculum while the government provision is still in place. Every teacher, working virtually or in person, is required to teach from campus. We are so happy to have students back at the school and send wishes for a safe semester.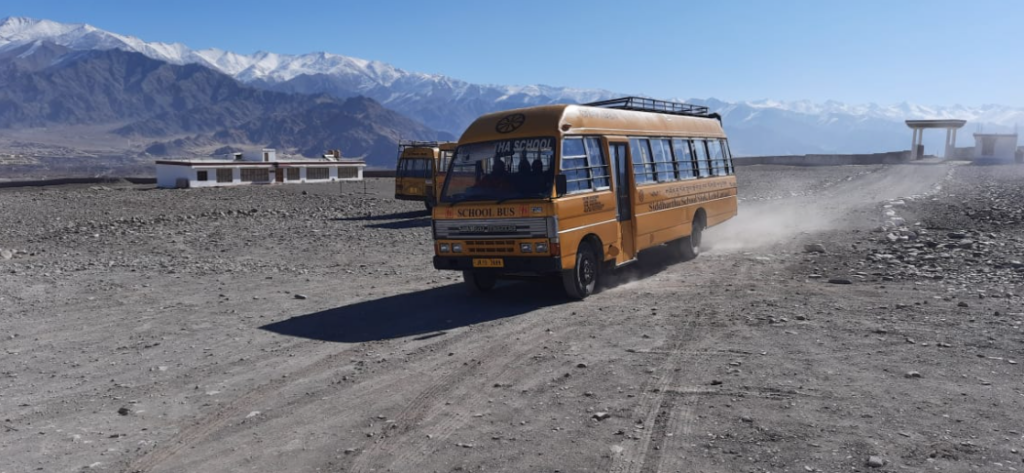 Photo: Here comes the bus carrying Siddhartha staff, teachers, and the class of 2021.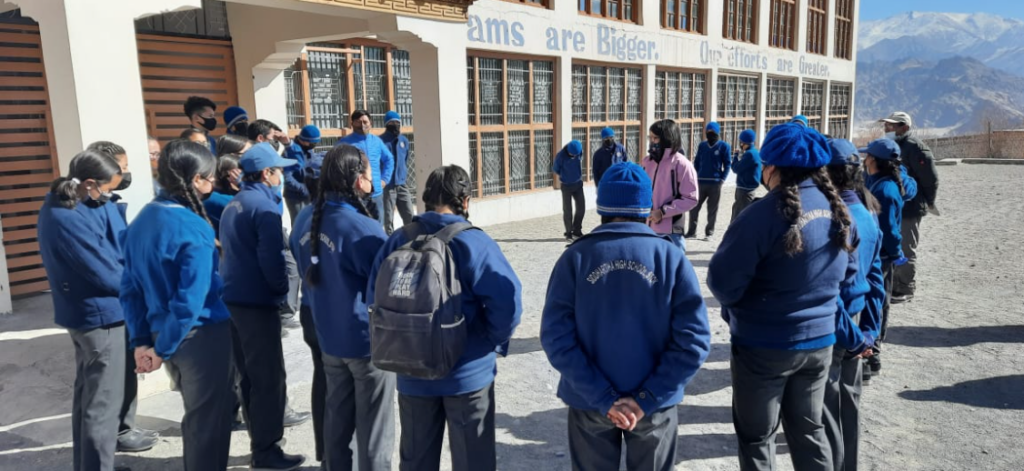 Photo: Principal Dechen calls a meeting with all the in-person 10th-grade students to inspect their uniforms and talk about safety.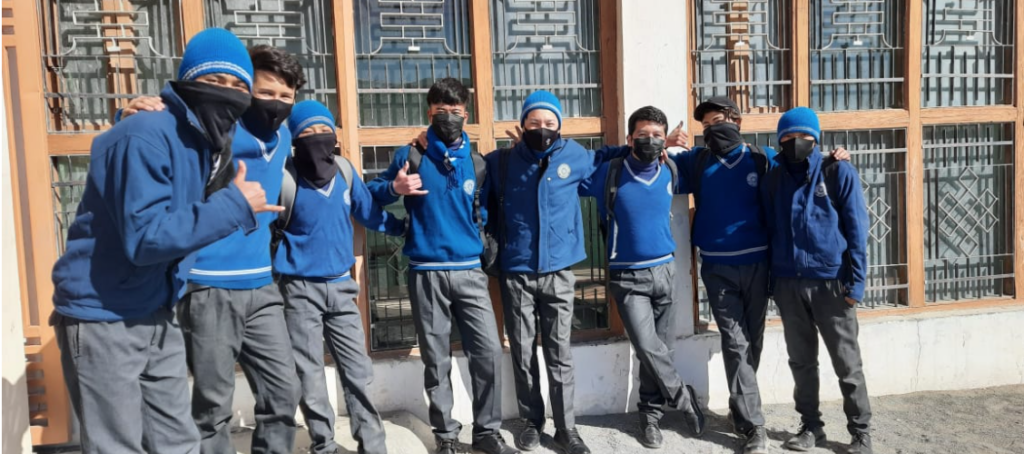 Photo: A group of 10th-grade boys poses for a picture; all are happy to be back at school!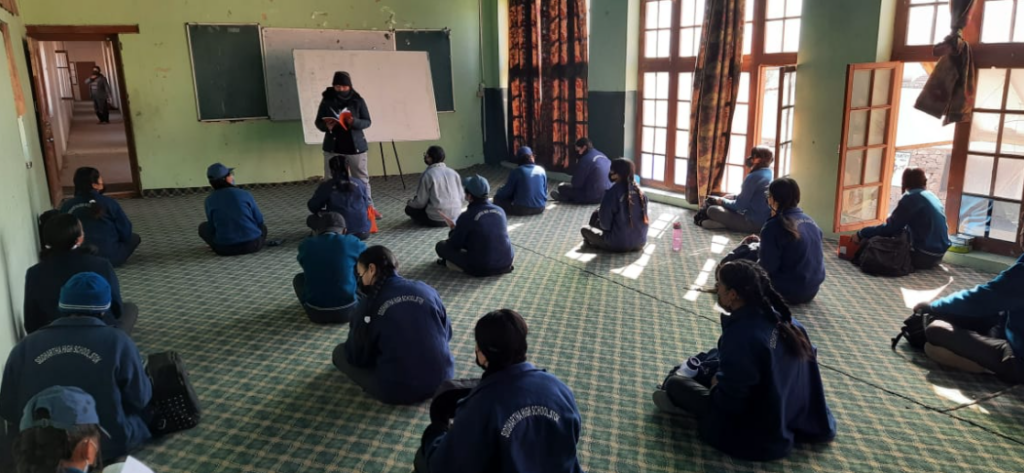 Photo: Students sit socially distanced in the old library space and attend their classes of English and math.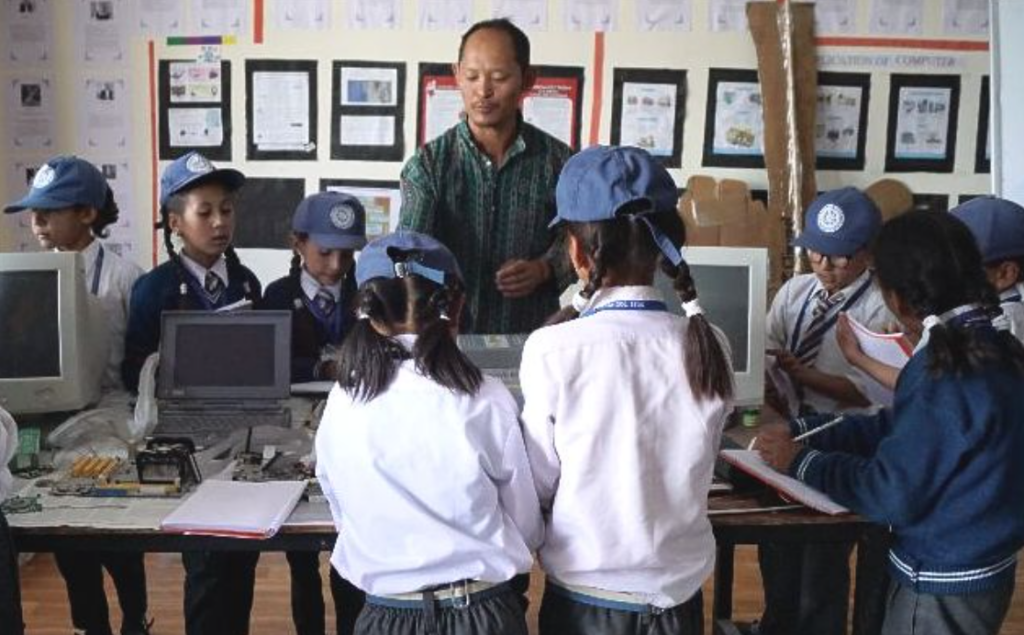 Photo: Happy news! Our computer teacher, Mr. Rigzin Tsering (shown in 2017), was blessed with a beautiful daughter over the break. He treated all the teachers to tea and refreshments on the first day of school to celebrate. We are so happy for him!
---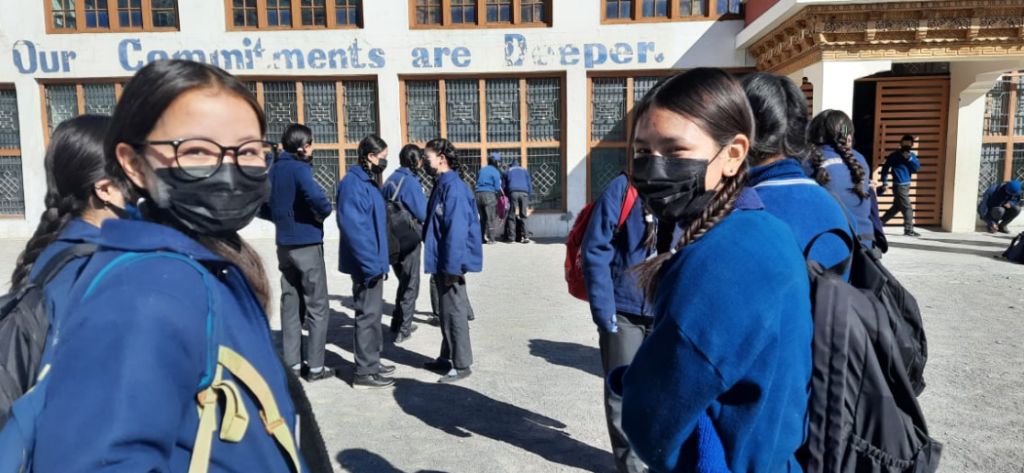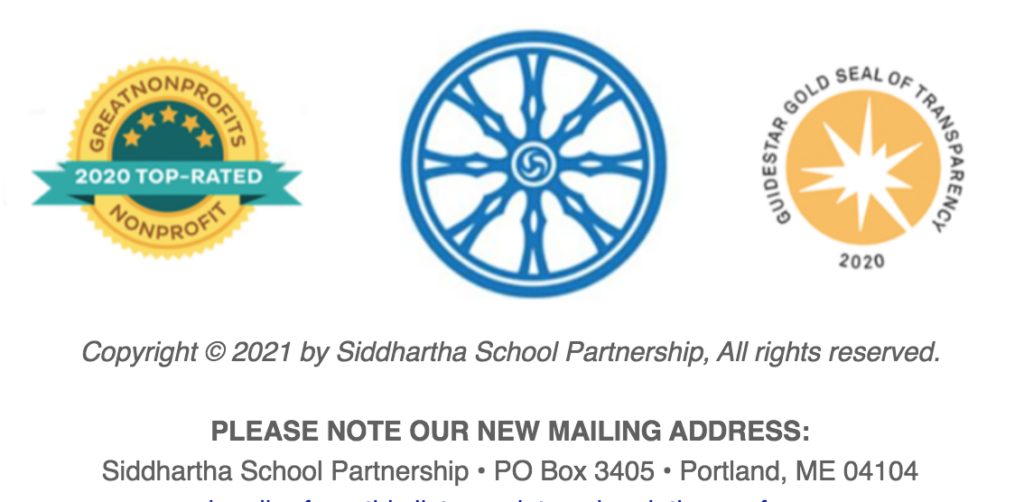 ---