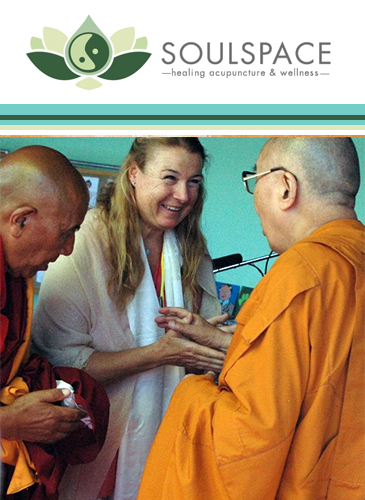 SoulSpace Malibu, a Healing Accupuncture and Wellness Center is making a very generous pledge to donate to Siddhartha School this #GivingTuesday. Owner Corie Tappin shares "On this day I will be giving 100% of ALL payments for acupuncture services to my beloved Siddhartha School in Ladakh India." You can contact SoulSpace here to make your appointment. She advises her clients to book ahead for this special day and "know that while receiving a healing acupuncture treatment from me you are giving back to a wonderful cause," and shares that she is impressed that Siddhartha School is the first of its kind to have Social, Emotional and Secular, Ethical Learning as a core component of the curriculum. This emphasis is part of His Holiness the Dalai Lama's vision for 21st-century education which maintains the Tibetan Buddhist values and ethics while obtaining a high-quality education. His Holiness the Dalai Lama visits the Siddhartha School and gets regular updates on progress. I was thrilled to meet with him on my visit to the school two summers ago."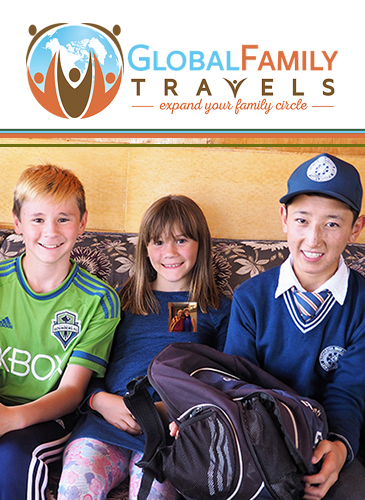 Global Family Travels in Seattle, Washington is grateful to be a long-time partner of the Siddhartha School Project and we salute its successful endeavors to provide quality education to Ladakhi youth while preserving and enhancing the local culture of Ladakh. Founder, Jennifer Spatz and her children were blessed to visit SSP this summer while leading a trip to Ladakh for two Seattle School teachers as part of a school exchange GFT is facilitating. (Read about their adventure here!)  Her children are pictured here with the SSP student they have sponsored for many years and his brother. He and her son hit it off and played soccer together for hours on end while we were visiting! On #GivingTuesday, we are offering $200 to the Siddhartha School campaign for anyone wishing to join Global Family Travels' Ladakh: Learn, Serve, Immerse trip in July of 2018. The Trip Deposit needs to be received by December 30th for this offer to be applied. Consider this meaningful holiday gift for the family!  The trip offers travelers the opportunity to contribute thoughtfully with the village community of Stok by living, working and learning with a host Ladakhi family, and to participate in a service project with students from the Siddhartha School Project. During the home-stay part of our tour, families are immersed in the Ladakhi communal culture and gain a deep understanding of the Buddhist culture and traditions of this stunning region. Download itinerary here,  or contact Jennifer Spatz for more information at info@globalfamilytravels.com.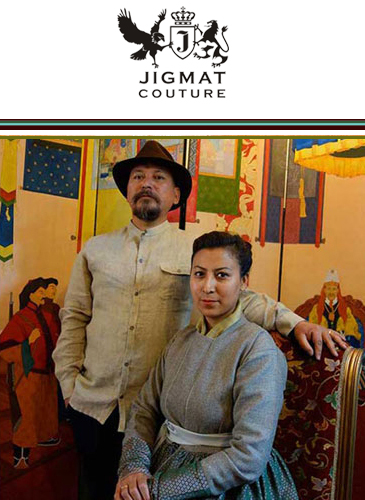 Jigmat Couture in Leh is a destination boutique for travelers and locals alike. They are delighted to announce their support for Siddhartha School on #GivingTuesday and onward, pledging 20% of all sales generated by our guests and friends of SSP. We are delighted to have their support and spread the word with our supporters who love fine, beautifully designed things. Jigmat Couture stands as an example of a sustainable community-based business model, pays utmost respect to Ladakhi art and tradition while generating local economy thereby absorbing skills of immensely talented artisans from remote corners of the region. The endeavor is to retain an umbilical connection with the huge talents resource of Ladakh's mysterious craft and culture.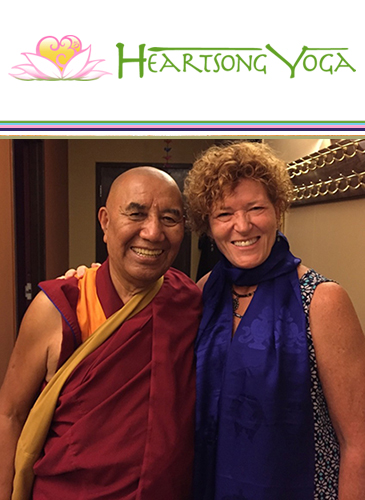 Heartsong Yoga Center in East Longmeadow, MA, is proud to support Khen Rinpoche and The Siddhartha School.  About 11 years ago Heartsong's owner Sheila Magalhaes was contacted by a friend who lived in the Amherst/Northampton area who had been studying with "a Tibetan Monk" and "would we like to host him at Heartsong?"  It was impossible to say "no" to that invitation, and Rinpoche arrived on a beautiful October Saturday afternoon, we the community instantly fell in love with the monk and the mission of Siddhartha School.  Since then Khen Rinpoche has returned yearly each fall, and Heartsong's students and friends donate generously at that time, coinciding with #Giving Tuesday.  Other fundraising efforts support the school, and Heartsong's sponsored student, through each year, a favorite event is their Summer Solstice "108 Sun Salutations" benefit class.

Check back often for more SSP Partnership Stories.
---