Our "Grateful-Eight": Siddhartha School Project's Year-End Progress Report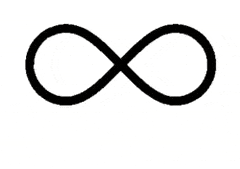 We did it together! 
Our Grateful Eight:
SSP's Top Accomplishments for 2018
Together, we've done so much to improve the educational experience for our students. Here is our "grateful eight," the top eight things you've done and helped us accomplish. 
#1 




Set new academic records for regional achievement. 

Siddhartha School students placed in the 1st, 2nd, and 3rd positions in the 10th-class state examinations (results announced in February 2018), and they hold the 2nd- and 3rd-place positions for the 8th-grade examination results announced this month.
#3




Provided 60 children from remote areas with a "home away from home"

in our newly inaugurated campus dormitories.

 
#4 




Completed construction of the new Khen Rinpoche Lobzang Tsetan Multipurpose Hall—

the school's auditorium for campus events, activities, and assemblies, scheduled for inauguration in July 2019.
#5 




Presented Siddhartha School's latest developments in social and emotional learning (SEL) at the school to His Holiness the Dalai Lama

and colleagues at a special session of his Mind and Life conference in Dharamsala.
#6




Collaborated with New Ladakhi Girls to launch the Women's Traveling Library, 

an initiative started by Siddhartha School graduates that brings health and wellness education to women and girls in remote regions using podcasts, Kindle books, presentations, and stories by Ladakhi women leaders.
#7




Initiated programming with our partner, the Ladakh Arts and Media Organization, for student workshops in professional audio recording, journalism, and gallery exhibition planning.

Students explore extracurricular topics of interest and gain valuable career-building experience in media arts.
#8




Won 1st place in the region for Prime Minister Narendra Modi's "Clean India" essay contest

 and the silver and gold medals in the Boy's Boxing District Championship. Our students enjoy representing Siddhartha School and appreciate the support of the SSP-USA community of sponsors who encourage them to dream big and aim high!
∞ We are forever grateful for your kindness. ∞
Each student sponsor, project donor, business partner, foundation, volunteer, and well-wisher made this a terrific year for Siddhartha School.
THANK YOU!!!
Help SSP Accomplish Our Stretch Goal:
Let's Deliver New Books and Uniforms to All Our Scholarship Students to Start 2019 Off Fresh!