School's Back in Session!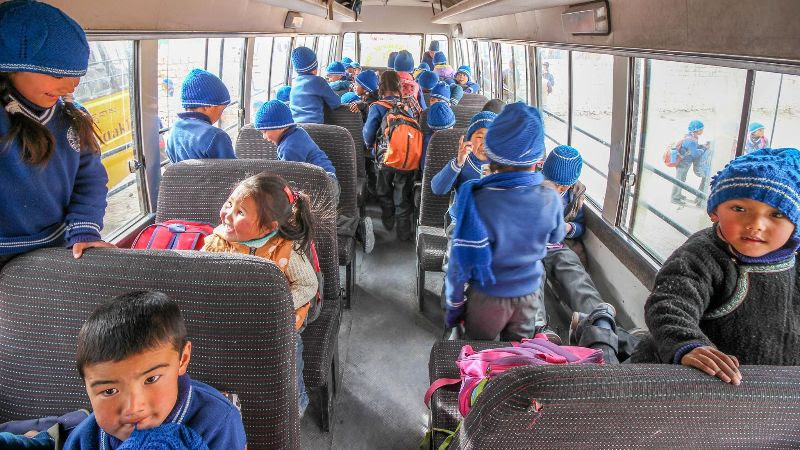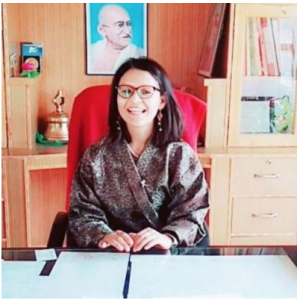 "The first day back from the long winter break is just the most exciting day for us. It is a joy for me to see the faces of our children again."
An Inside Look at the First Days of Class
by Principal Dechen
It is such a pleasure to be back at Siddhartha School after the long winter break, to see the shining faces of our children and reconnect with our teachers and staff. Everyone meets back after two-and-a-half months of being separated. It is sometimes a bit difficult to bring students back on track in the school routine at the start because of this excitement, but by the end of the week, they are falling into the old routine. For our nursery students, we take gentle care with them during this new and delicate time. It is difficult to get separated from their parents,
so teachers and assistants sometimes have a bit of a tough time. Students cry wanting to go home. This is mostly only the first few days until they get used to it, but we care for them with kindness and fun activities. Junior students are very excited about sharing what they did on vacation and telling where they went and what they saw. For some, it is a new experience of flight journey or train journey outside Leh. Others talk about the culture shock of so many different things outside of Ladakh.
Morning assembly is a daily routine but usually does not start until the second or third day, so the children have time to talk to one another. I selected a class to share their stories with the whole school about their experiences of the winter holiday at the first-morning assembly. We also had a group campus-cleaning led by students, parents, and staff. There was so much snow over the break that we needed to shovel and clear paths for everyone to get back.
On the first day of classes, teachers checked the winter holiday homework that was given over break and offered encouragement to the students for work they did. The day was filled with joyful energy for most, and this year we are looking forward to having the new multipurpose hall for use after the inauguration this July. We welcome everyone to join us in Ladakh for this occasion. The children are preparing a special program with music, drama, and dance for our international friends as well as parents and the local community. We'd love to welcome you in Stok, and we are grateful for your support and good wishes.
—Dechen Wangmo, principal