Sponsorship Is a Lifeline for Many Students and Their Families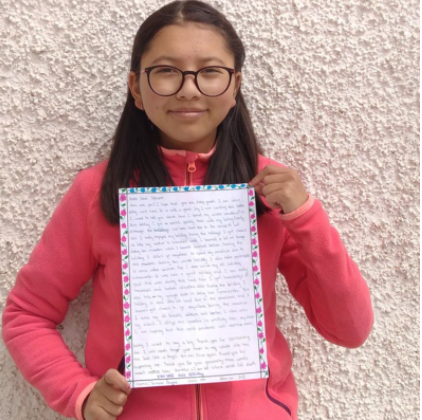 Sonam Angmo (pictured) is a ninth grader. Her father is the sole earner of the family and serves in the Indian army. Her mother is the homemaker. Sonam has two siblings who also study at Siddhartha School, so it's been quite hard for the family to meet the expenses. Sonam is a fantastic student who deserves to carry on her education at Siddhartha School.
The Siddhartha School never turns away a student based upon their family's capacity to cover tuition, and there are currently 24 students in grades 4 through 10 that are in need of a sponsor. Many of these students are in the upper grades, and graduation is in sight, so it's critical they find sponsorship. We hope we can count on you to spread the love.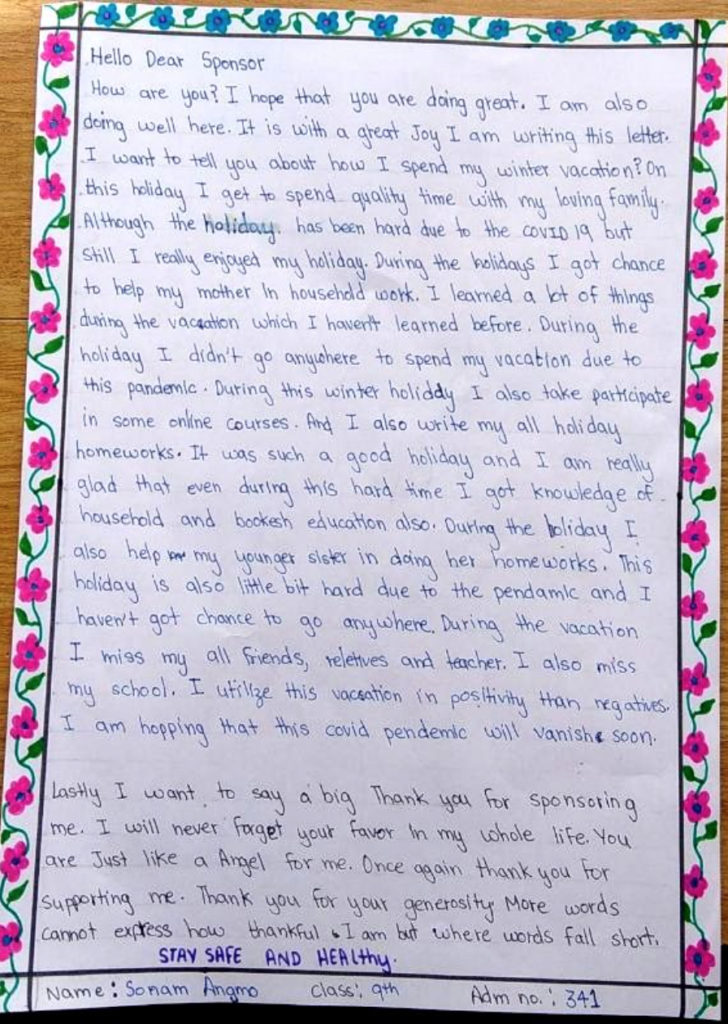 What to Expect When You Sponsor a Child
A welcome letter via email
A letter via email introducing you to your sponsored student, with a photo and bio
Video correspondence from your student once a year
The chance to correspond with your child
Newsletters
Yearly updates
Cost: $400 per year—or $34 per month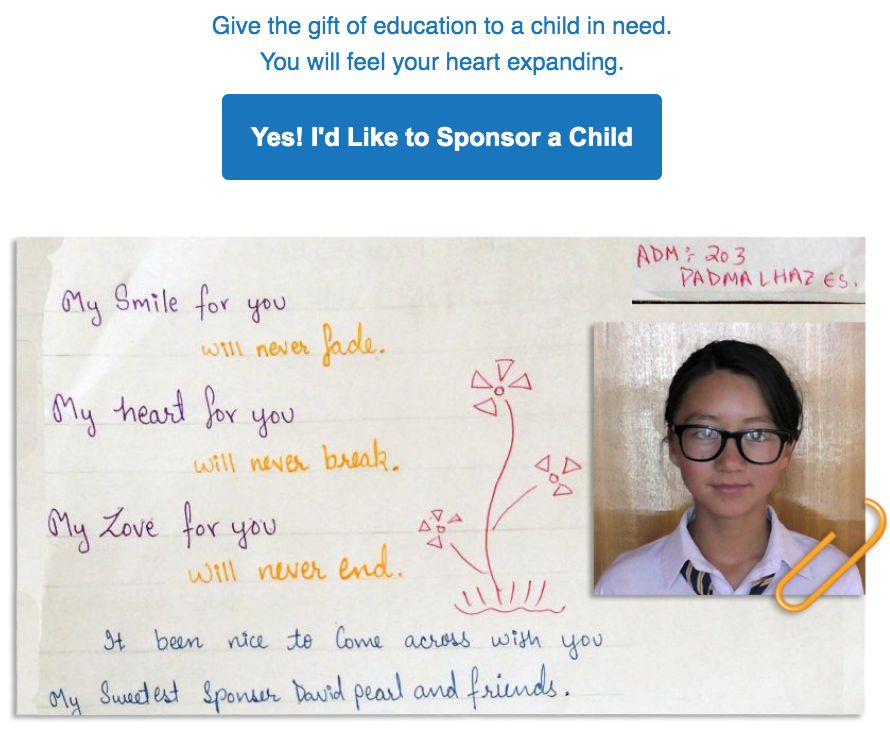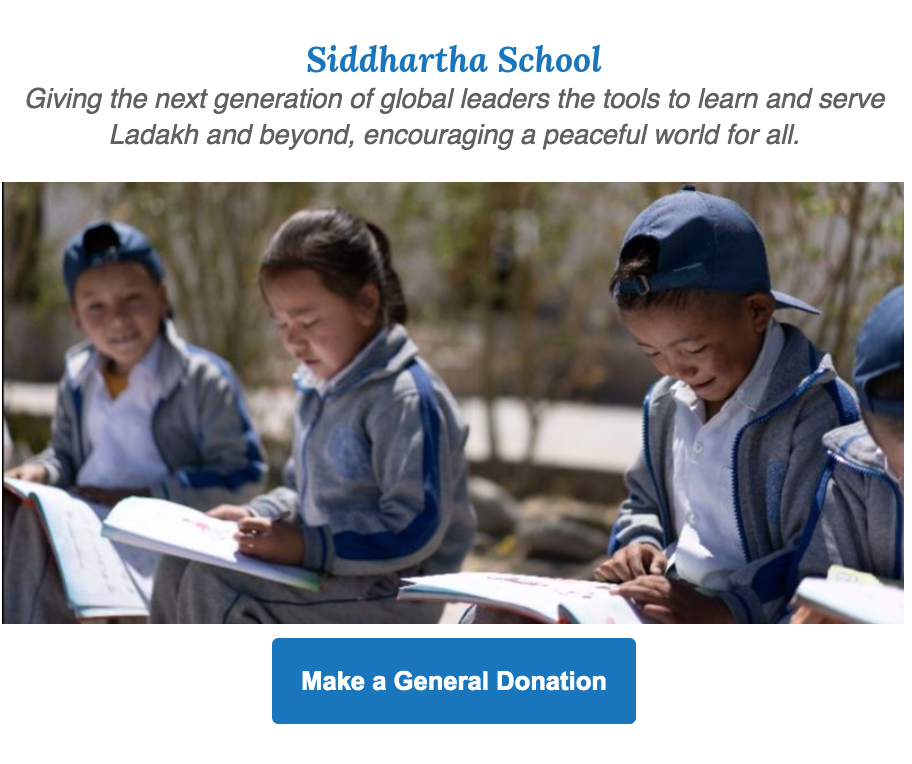 ---