Siddhartha School Students & Their International Friends Honor Women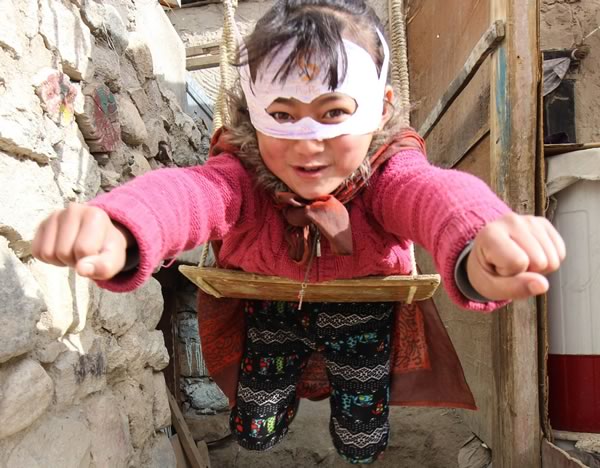 Super Girl, Tenzin Dorjee, SSP photographer and operator, BrokenMoon Travel
"Women, if the soul of the nation is to be saved, I believe that you must become its soul."
— Coretta Scott King, American author, civil rights leader
Siddhartha students and their international friends would like to share their female heroes with you. May the strength and compassion these leaders embodied be the guiding star for the new generation, from all points of the globe, male and female alike.
The art for this feature was created by Siddhartha students and their friends from US schools. The 2017 theme is "Local Heroes," and focuses on the unsung heroes in our communities.
If you, or someone you know, is interested in learning how a child can participate in the Hero Project, email us: info@siddharthaschool.org. Let's inspire a new generation of leaders.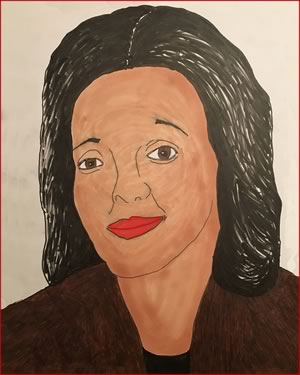 Coretta King, by a boy at the Rockland Country Day School, New York
"Hate is too great a burden to bear. It injures the hater more than it injures the hated. The greatness of a community is most accurately measured by the compassionate actions of its members."
– Coretta Scott King
American Author, Civil Rights Leader
In 1968, Coretta King founded The MLK Center, which provides training in nonviolent methodologies and advocacates for racial equality, the Women's Movement and LGBTQ rights. Coretta was also a singer, and on numerous occasions sang gospel songs at the request of her Indian hosts while traveling with MLK in India.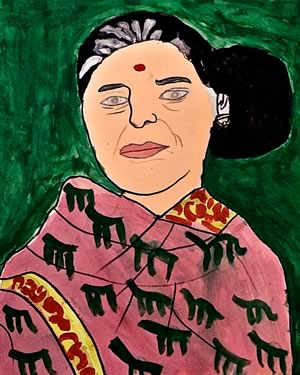 Siarojini Naidua, by a girl at the Siddhartha School, Ladakh
"When there is oppression, the only self-respecting thing is to rise and say this shall cease today because my right is justice. If you are stronger, you have to help the weaker boy or girl both in play and in the work."
-Sairojini Naidu
Indian Activist, Politician, Poet
Naidu was the first woman to become governor of an Indian state, and in 1925, she became the first Indian woman president of the Indian National Congress. Known as 'the Nightingale of India,' Naidu shared the love of singing with Coretta King, and her poems are a national treasure.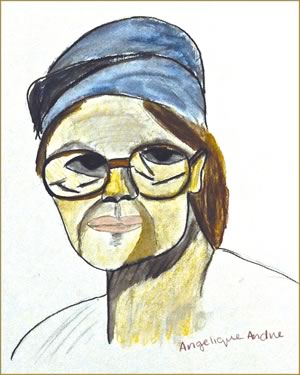 Carmen Pabon, by a youth from the Lower East Side Girls Club, New York
"My work is community oriented. I am a social worker without a license. This community is to live, brothers and sisters, together. No matter the race or the color. We are human beings."
– Carmon Pabon
Puerto Rican poet, Humanitarian
Known as the "La Madrina de Loisaida" (Godmother of the Lower East Side, NYC), Pabon was a tireless advocate for the destitute and disenfranchised. She was a key player in the grassroots movement which confronted drugs, AIDS and homelessness.
Like Sairojini Naidu, she was also a poet, and paved the way for other artists in the 70s, and supported the NYC Community Garden movement.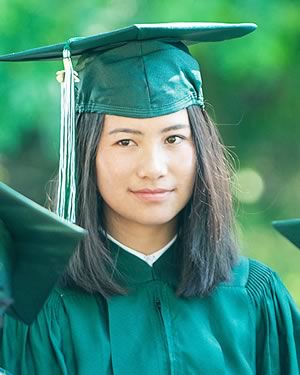 "Siddhartha School has given me the education and preparation for United Nation University. All the opportunities I have now, like living in the United States, wouldn't be possible without my Siddhartha School teachers."
– Smith College freshman, Siddhartha Alumna, co-founder of New Ladakhi Girls, a women's health and empowerment program
I feel part of an international network of advocates for women and girls in the world now. Women politicians, CEO's and non-profit leaders inspire me. I will always be grateful to my school and will always give back what I can. Thank you, Siddhartha School.
Siddhartha School
Caring for the Ethical Education of Children