Old and new, near and far, Siddhartha School students find inspiration in all types of music. This week's heroes include Yanchen Lhamo, the Tibetan Buddhist Goddess of Music, and the American rock band Green Day.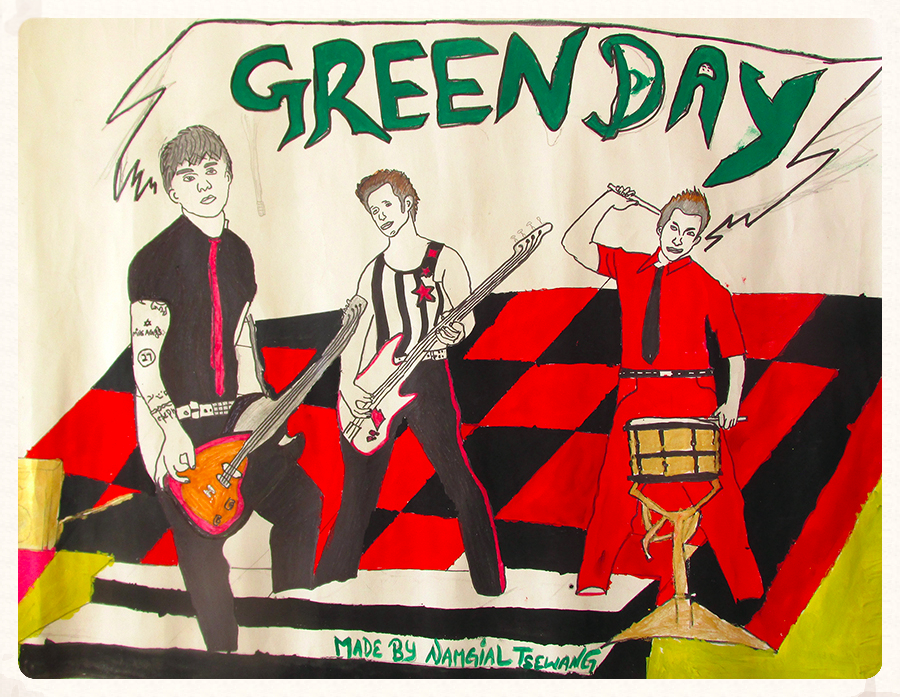 "Should I be missing my youth, I thank the Lord and rejoice in the everlasting magic of the music.—Ravi Shankar
Dear Friend,
Music knows no borders. Ravi Shankar's career certainly exemplified that. His quote reminds us of music's timeless, restorative gift. Young people all over the world tap into this power of music to express their hopes, their dreams, their experience, and their anticipation. When I listen to the songs I loved as a teenager, I'm swept into a time of my life filled with possibility and questions.
Tsewang Chuskit, a Siddhartha School graduate, told me that the boys 10th class loved the band Green Day. They would spike their hair like the lead singer Billie Joe Armstrong (a few would even be so daring as to rim their eyes with liner, before being scolded by a teacher for not following dress code.)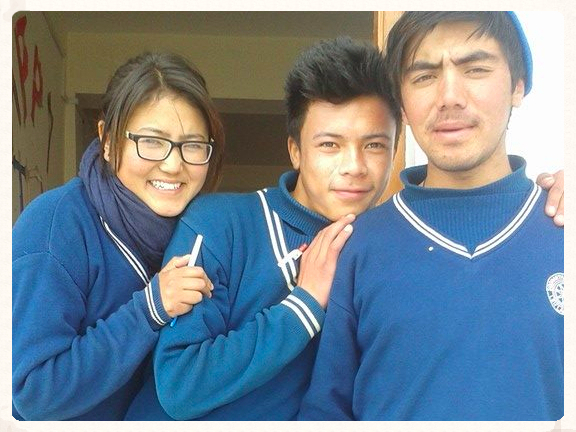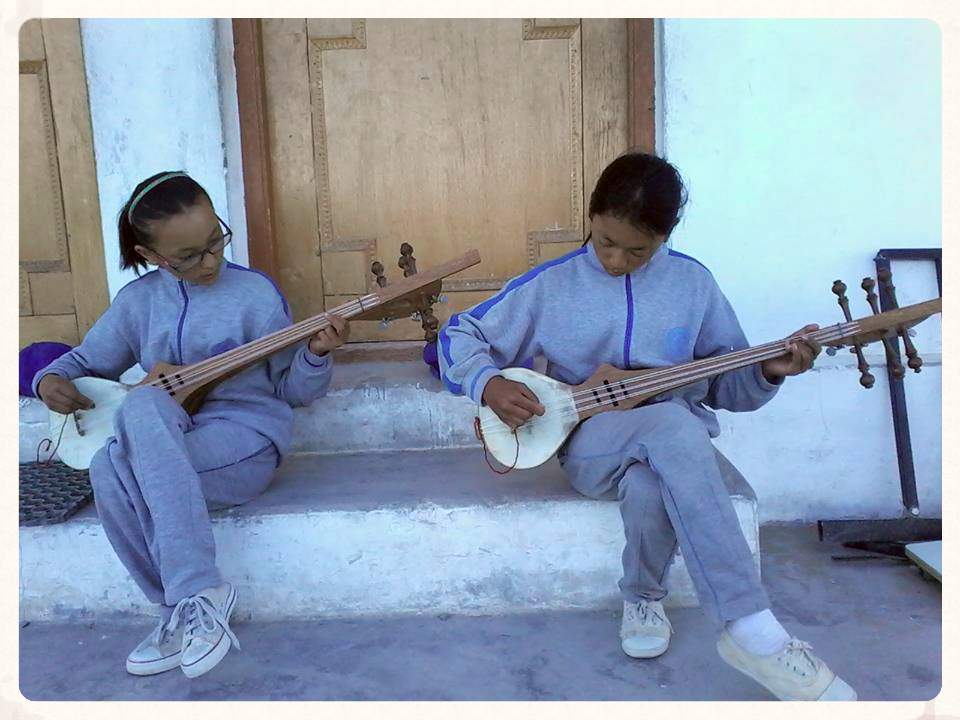 I admire the international and pan-historical playlist the children of Siddhartha School draw on in their daily lives. It is understandable, given the influence of Bollywood and Hollywood cinema, traditional and contemporary Ladakhi folk music, and Tibetan Buddhist devotional songs. It also illustrates how music culture, like all culture, is never static, but thrives on both traditional influence and new expressions.
When Tsewang Norbu, Siddhartha School tenth grader, painted his portrait of the goddess Yanchen Lhamo, music deified, he carefully drew her according to Buddhist iconographic tradition. It's a beautiful rendering, illuminated by his essay on why he chose 'Music' as his hero:
"When she begins to play everyone falls into her melody, our tensions vanish and the pains of life are relieved. She is a sort of food. She sustains us when we need nourishment, therefore I feel her as my hero."
Tsewang Norbu and Namgail Tsewang, who drew the portrait of the American rock band Green Day, look back as they graduate from Siddhartha School with fond memories and anticipation for their next steps. It's no wonder that the song "Good Riddance" is a favorite song of both boys. You can listen to it here and watch a slide show of some of their favorite pictures.
The kids at Siddhartha School thank you for all that you do to make their educational experience so rich. Through robust academics and engaging extracurricular activities like the Hero Project and Music Camp, they're having the time of their lives, crossing linguistic borders, exploring new ideas, and honoring and drawing strength from traditional forms. At Siddhartha School, the power of Yanchen Lhamo is very present indeed.
With deep appreciation,
Laura Kozaitis
Executive Director
Siddhartha School Project
Music Program DVDs Are Shipping: Copies are going fast!
"May the crop grow so heavy that it lies down in the furrow!
May it grow so thick that even a hundred young men cannot cut it!
So heavy that a hundred young maidens cannot carry it away!"
–A Ladakhi Sowing Song
For those of you who have enjoyed our recent music clips from the Siddhartha School Music Camp DVD but not yet donated, copies are available with a gift of $15 or more to the #OurSSP annual fund. The DVD is nicely done, with short explanations on the meaning of each song performed. This eclectic collection of Ladakhi and Tibetan folk music consists of dance numbers and contemporary original music by our talented students and alumnae. The kids are very proud our their DVD. We only have a handful of copies left, so act fast to reserve your copy today by making a gift to the campaign. Thank you for your support!

To donate by check, please make it payable to the Siddhartha School Project, PO Box 524, Freeport, ME 04032. To donate by stock or wire transfer, please email Laura Kozaitis for assistance. Thank you so much!
---