As part of the virtual learning curriculum, the Siddhartha School held a Saka Dawa drawing and writing competition to honor the recent Buddhist holiday. The call for entries included drawings that told the meaning of Saka Dawa and/or essays on the significance of the holiday. We applaud all who entered, and we have selected the works of a few top-placing students to share.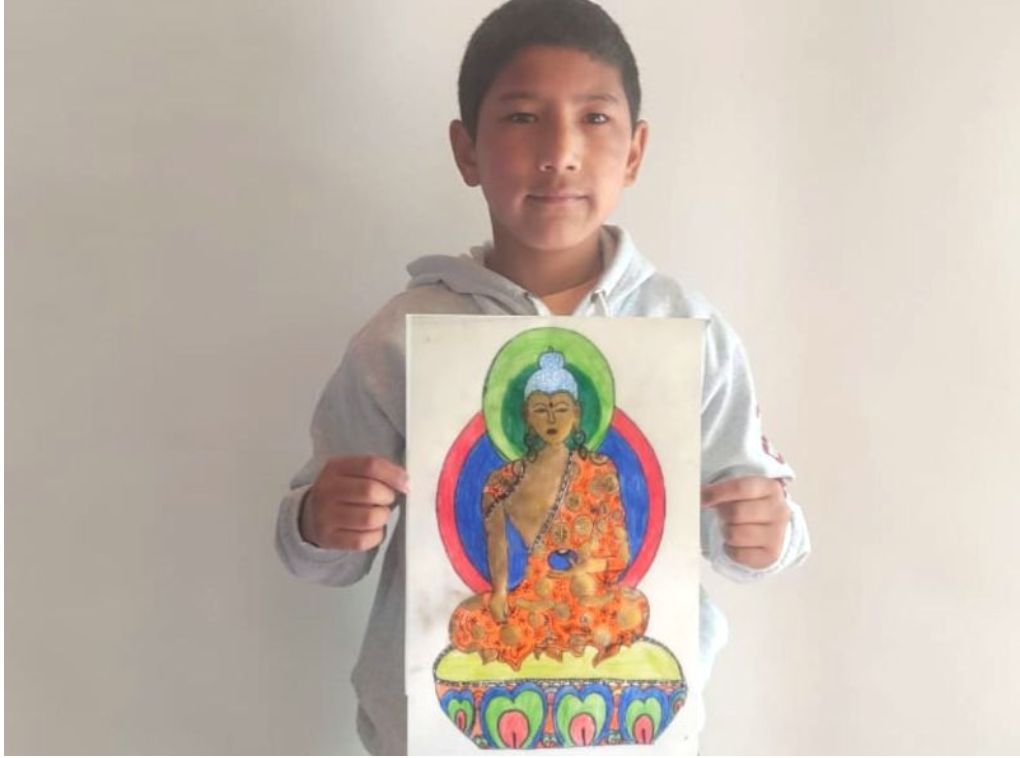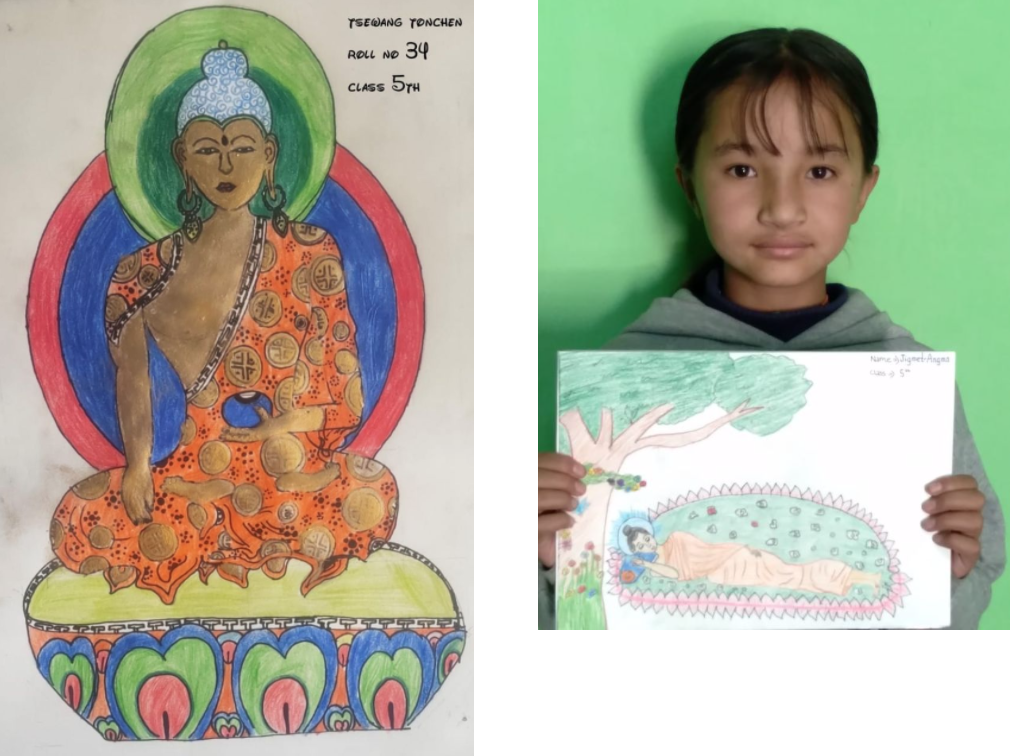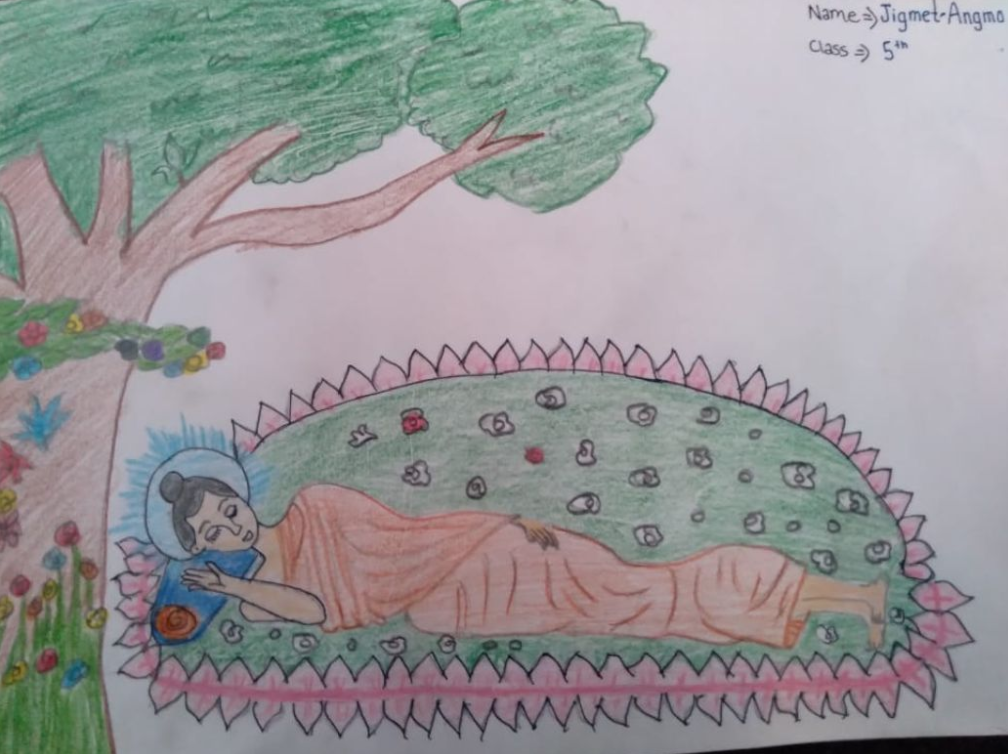 Congratulations to the fifth-grade drawing winners. Tsewang Tonchen (boy) received first place for his drawing of Siddhartha Gautama, and we honor Jigmet Angmo (girl), who received runner-up.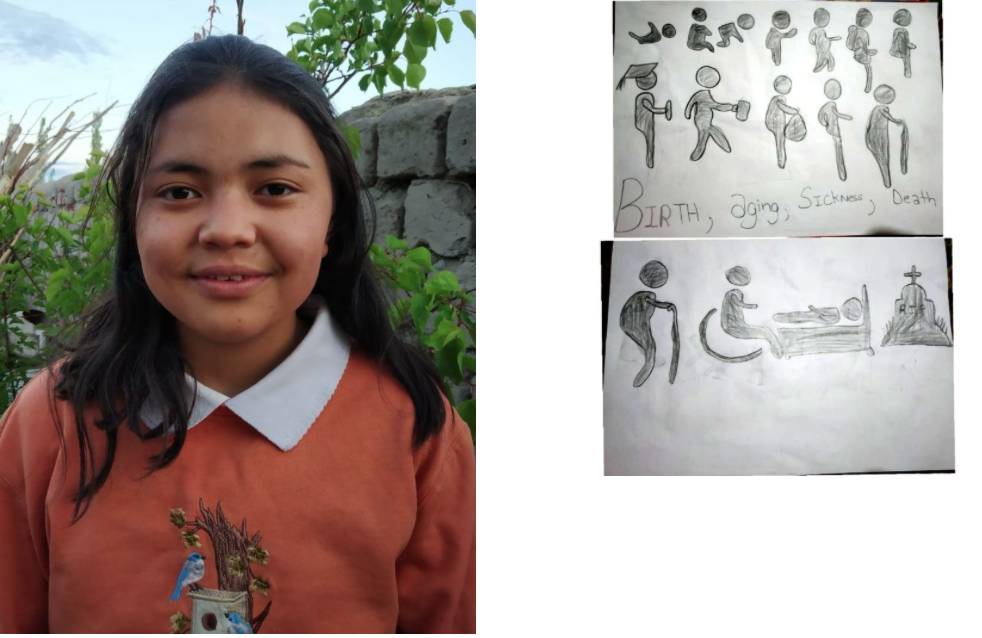 Seventh grader Tashi Angmo (wearing orange), won the drawing competition for her class. Her work depicts the four stages of life and suffering as taught in the Buddhist Dharma: birth, aging, sickness, death.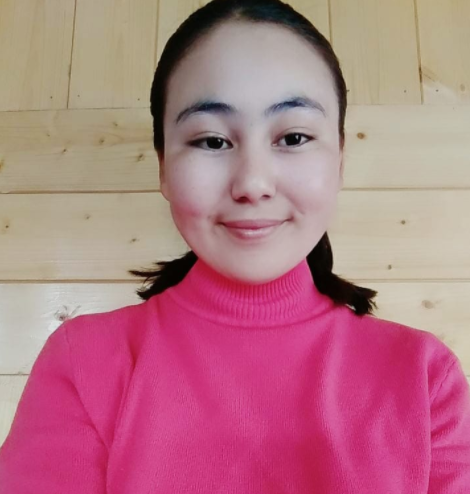 Ninth grader Kunzang Tsomo (wearing pink) won the essay-writing competition. Her essay is below.
". . . his father was troubled because Gautam was not like other princes. He didn't like shooting and hunting, though he was very brave and expert in using weapons. He was very kind. He used to spend his time in wandering alone."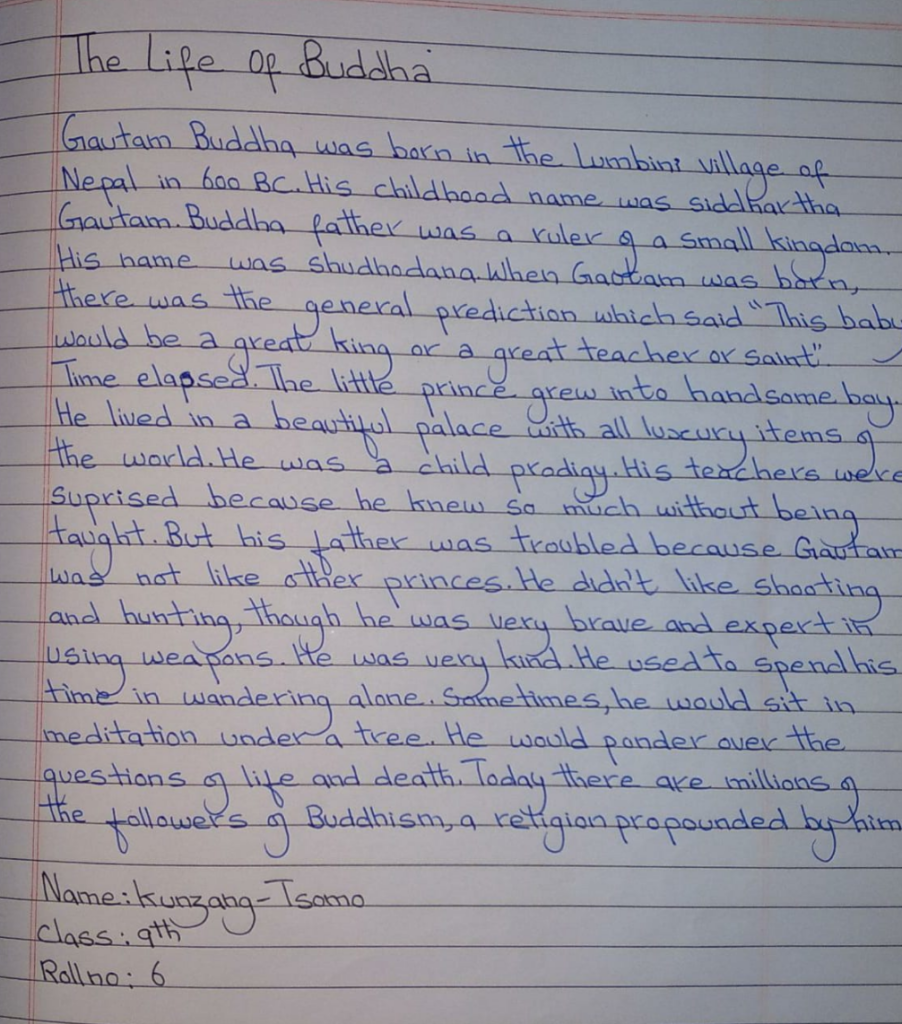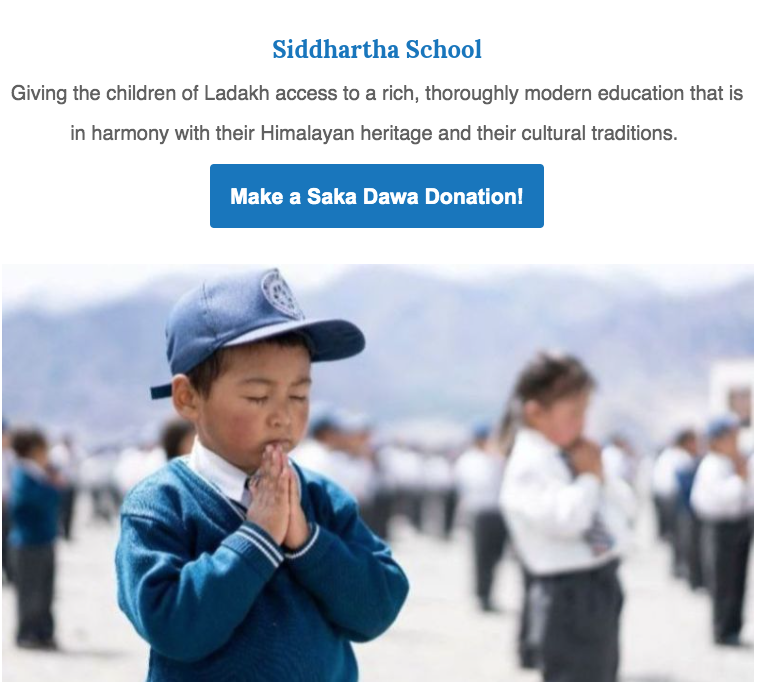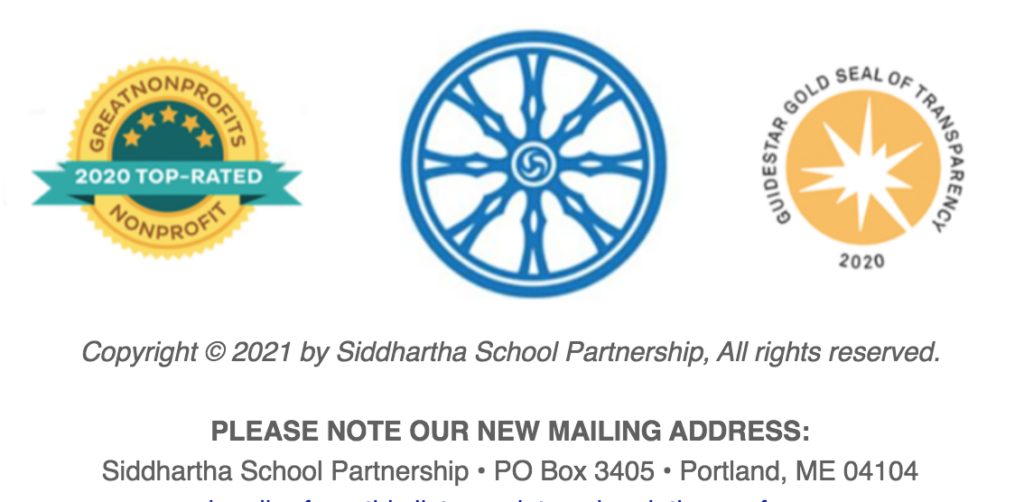 ---