Listen to a song from the Siddhartha School children to you, their hero. Jullay!
Dear Friend,
The children are so excited by the generous gifts of support coming in from all over the the globe to help the Siddhartha School. From London to New York, New Delhi to Freeport, everyone is pitching in to bring the kids washrooms and a kitchen, all vital improvements that augment last years successful campaign that brought water to the school.
The students and staff have been so inspired by your help that they have taken up a collection in their local communities to raise money for the campaign. They are so proud to share that together, their relatives and friends have given over 70,000 RS. for the #OurSSP campaign. To put that in perspective, it is the equivalent of about four months salary in Ladakh for a middle income worker. It converts to about 1,200 USD.
It is because of our collective care for the children that they are learning to extend their concept of generosity and take care for their school. They've prepared a short video of thanks to you all for continuing to make the school a priority in your gifts of money, service, and travel to the school. We hope you enjoy it.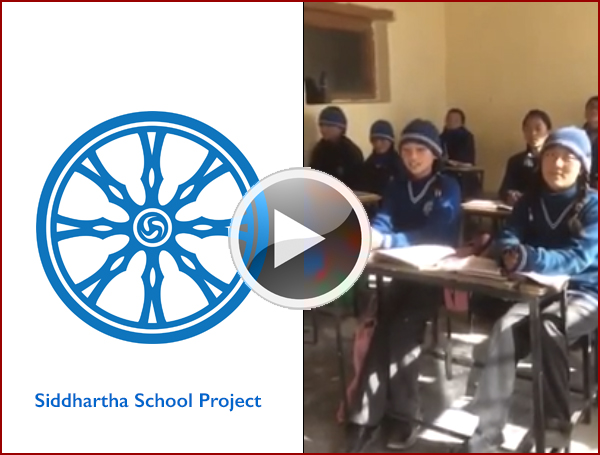 Here are the lyrics:
The things you do for us
Nobody else makes me feel good so good
Things you do are making me smile
No one else could do for us
That's why we like to say thank you to all
Thank you a thousand times
Thank you a thousand times more…
With great appreciation,
Laura Kozaitis
Executive Director
Siddhartha School Project
TODAY!
Black Friday and Cyber Monday are over.
Let's take back the Spirit of the Season
We hope you'll join the #OurSSP #GivingTuesday Event for the Siddhartha School Project Annual Campaign.
As of this morning, we've raised $37,000 in online donations for boys and girls washrooms and a school kitchen — critical improvements that build on our success in pumping and piping water to the school last year!
Thank you to all who have given so generously.
We are so close to our goal!

---