May 9, 2021 Teaching
April 11, 2021 Teaching
Rinpoche introduces Palden Sengye Rinpoche.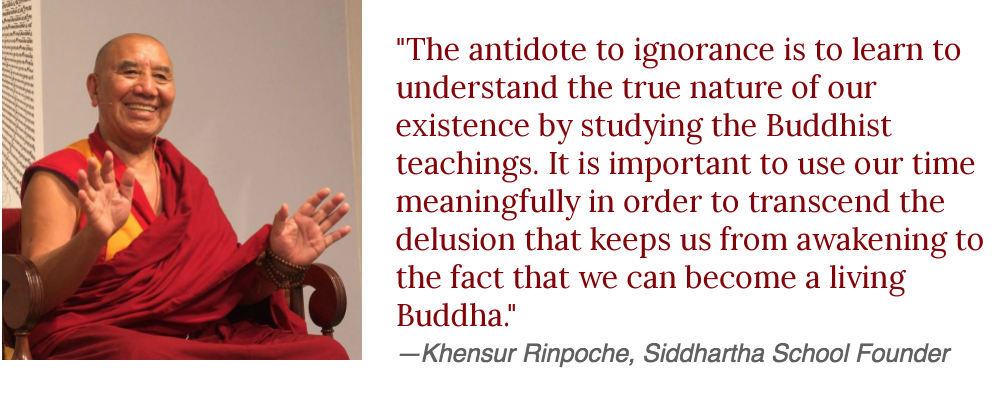 Khensur Rinpoche Invites You to Our Monthly Dharma Talks
The Siddhartha School Partnership is pleased to bring a new class series and new teacher to the supporters and friends of our mission: Training the Mind with Palden Sengye Rinpoche. Our school's founder, Khensur Rinpoche Lobzang Tsetan, specifically chose Palden Sengye Rinpoche to give teachings to his students around the globe. Palden Rinpoche is a reincarnation of a very high lama known for his scholarship and insightful wisdom, and the Dalai Lama recognized him at an early age, while hearing him speak in fourth grade! Khensur Rinpoche has praised his humble approach and the way he teaches and engages with students. Many have said that being in his presence is like being under the Bodhi tree.
A Short Bio from Palden Sengye Rinpoche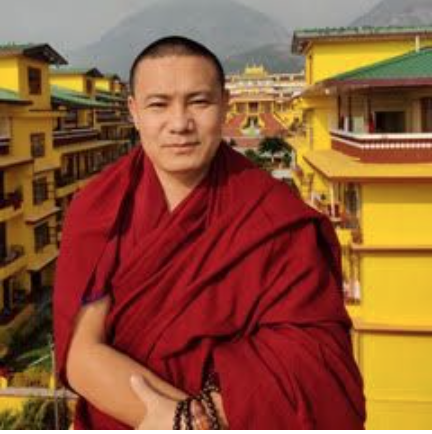 I was born in Lhasa, Tibet, in 1987. I fled to India in 1993 and, under the compassionate grace of His Holiness the 14th Dalai Lama, I got an opportunity to study at the Tibetan Children's Village (TCV) school until the fourth grade. In 1998, while reading in the fourth grade at TCV, His Holiness the Dalai Lama recognized me as the seventh reincarnation of Palden Sengye Rinpoche of Tashi Lhunpo Monastery.
In the same year, I joined the Tashi Lhunpo Monastery and started my monastic education. Soon after, I observed the novice vows and later on received the complete vows of a monk from His Holiness the Dalai Lama when I was aged 20. At the Tashi Lhunpo Monastery, I underwent a rigorous study on the five treatises for many years and eventually took part in the various examinations conducted by Gelugpa universities.
In 2019, I was awarded the kachen rapjampa degree and subsequently the geshe lharampa degree in 2020, the equivalent of a PhD at a university. Since then, I have been serving as a teacher at the Tashi Lhunpo Monastery.
At the moment, I'm at the Gyuto Tantric Monastic University at Dharamsala to undertake one year of courses on Tantric Buddhist study.
Teaching Details
The mind training teachings are free. They are a gift from the Siddhartha School Partnership to our friends and supporters.

The First Teaching Is Sunday Morning, April 11
8:00 a.m. PDT / 11:00 a.m. EDT
Subsequent teachings: 2nd Sunday of each month
The teaching format follows:
Prayers: 5 min.
Meditation: 5 min.
Teaching: 25 min.
Q&A: 15 min.
Meditation: 5 min.
Dedications & Prayers: 5 min.

We'll email you the Zoom link on the morning of the teaching.
We Hope You Can Come; Please Join Us!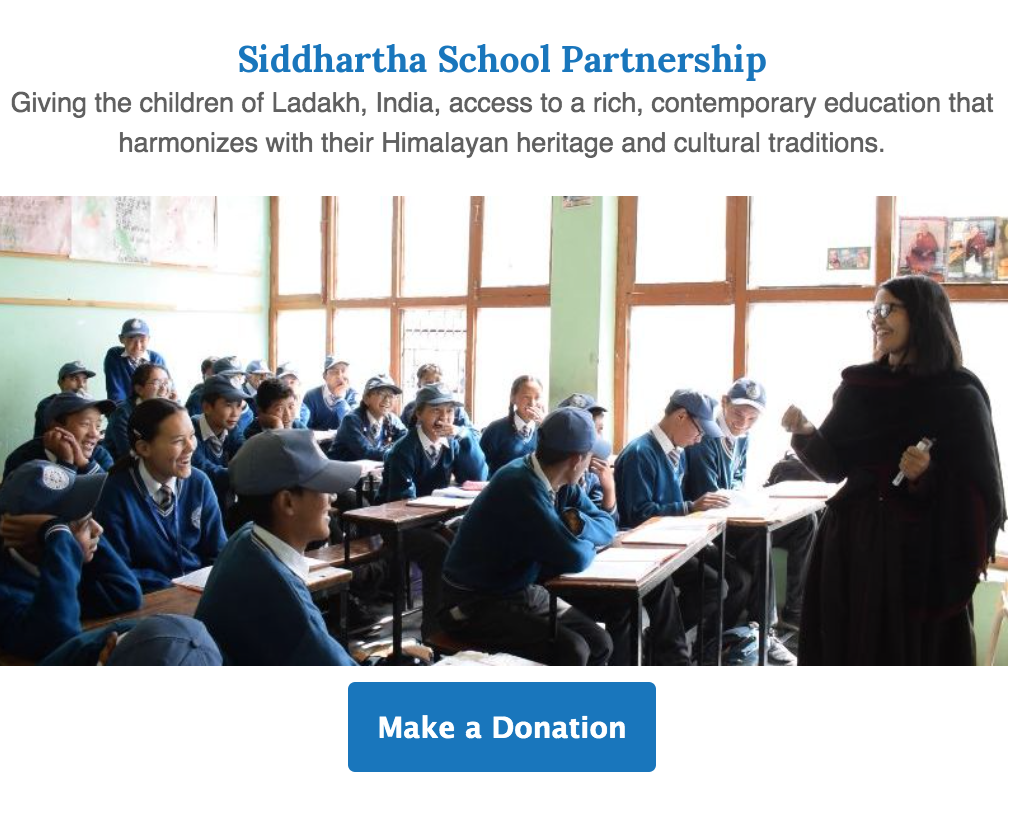 ---