🌺 A Warm, Midwinter Hello from Our New Executive Director 🌺 – Leadership is on our minds so much these days, and we've got good news about ours.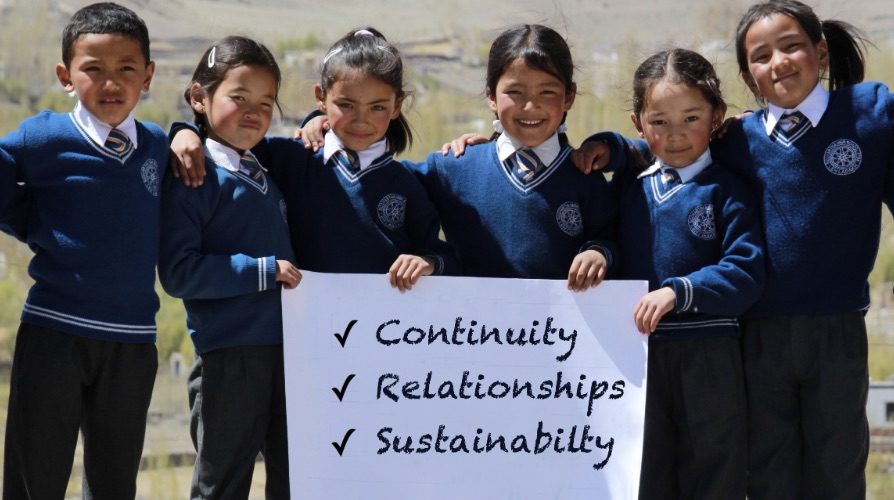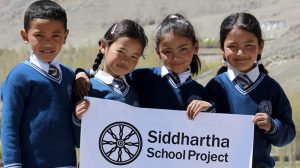 A Letter from Aviva Shaw,




Our New Executive Director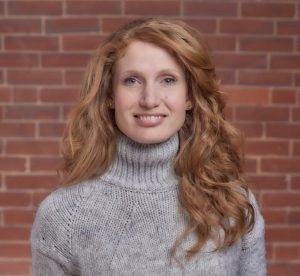 Dear Friends and Supporters,
As we move into this next phase of long-term sustainability for Siddhartha School Project, I am thrilled for the opportunity to step in and lead the organization through its 25th anniversary and beyond. The SSP community is composed of the most gracious and compassionate people I've ever met, and I look forward to expanding my role within this organization. My three main areas of focus moving forward are continuity, sustainability, and relationships:
Continuity: Over the past five years, with Laura Kozaitis at the helm, SSP has experienced rapid growth. She boosted donation revenue to ensure the critical and necessary luxury of running water, boys' and girls' dormitories, a new multipurpose hall to serve as a gathering place for all student assemblies, and more enhancements for the classrooms. She also expanded communication to the SSP community through regular newsletters, emails, meetings, phone calls, and events. As I step into this role, I look to continue this vital and important work of communication, connection, and support that the school and children need.
Sustainability: The definition of "sustainability" is "the ability to be sustained, supported, upheld, or confirmed." I look to ensure the long-term health and vitality of Siddhartha School, its staff, local school board, students, and families. We are all here because of the amazing community of people that makes up Siddhartha School. I was especially touched to learn that each family at Siddhartha School who has a child with a tuition sponsorship came together at the school last summer and pledged to give INR 400 per month (about USD 5) toward a school savings fund to ensure that Siddhartha School builds an endowment to sustain the school in perpetuity. The communal spirit and practical planning of these Ladakhi families is inspiring and underlines their gratitude for SSP's international circle of supporters.
Relationships: All of this growth would not have been possible without you. Relationships are the most indispensable piece of the project. The goal of ensuring that our relationships are strong and ongoing is intertwined with every aspect of my work here at SSP. Developing and growing relationships throughout the community will be at the forefront for me during my time ahead.
Although I have worked in various nonprofits for 11 years, I also have experience as a mother and wife (of 15 years!).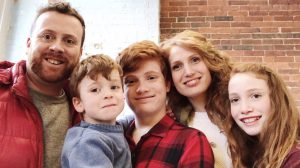 My three children, pictured here, are ages 14, 11, and 4. It is through their eyes that I am constantly reminded to keep love, compassion, and empathy at the center of my life and work. My husband, Jeff Shaw, is the founder and executive director of the nonprofit music school Maine Academy of Modern Music (MAMM). The school emphasizes serving low-income and at-risk youth of Maine, providing music programs to Long Creek Youth Development Center, Preble Street Teen Center, and more. I worked with Jeff over the years to develop MAMM from a school of 16 students to a school of 1,600 statewide. It is through this work and more that I developed a passion for helping students and families in need, no matter where in the world they are.
I hope that you reach out in the coming days and weeks if you have any questions or comments, or even just to say hi! I look forward to getting to know all of you. My email is Aviva@siddharthaschool.org, please use it!
With warmest wishes in the coming year,

Aviva Shaw
Executive Director
aviva@siddharthaschool.org