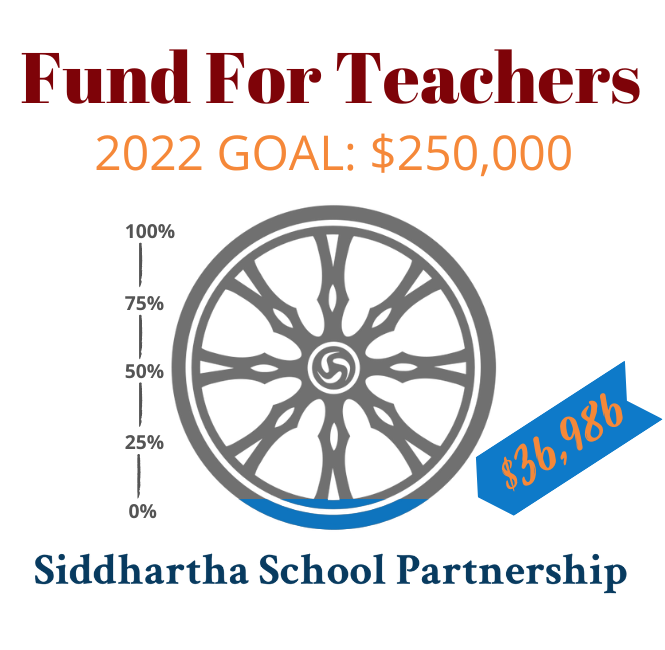 Fill the Fund
Track our progress here! Our goal is to add $250,000 to the Fund for Teachers yearly. 100% of donations to our 2022 GivingTuesday campaign will go to the Fund For Teachers. Show your support for our teachers by contributing today.
The Fund For Teachers
The Fund for Teachers is dedicated to providing our teachers with the salaries, schoolrooms and supplies needed to bring education to the children of Ladakh. This permanent fund will sustain the vision of our founder, Khensur Rinpoche, in perpetuity.
DONATE NOW →