His Holiness the 14th Dalai Lama Came to Town! 
This report from the ground is furnished by Siddhartha School's foreign liaison, Mr. Tsering Angchuk.
The arrival of His Holiness the 14th Dalai Lama is a citywide event and happens most years in July. This year he arrived on July 11, and students stood with the thousands of residents who lined the streets to welcome and show respect as his jeep drove past (photo below).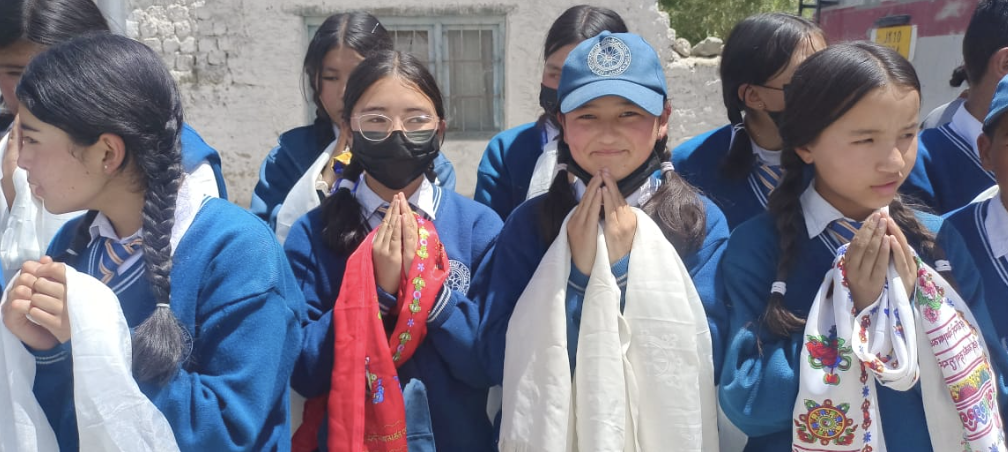 HH the Dalai Lama also offered three days of teaching from his palace grounds in Leh. Just a short distance from the school, many of our staff and students attended the teaching. Although there had been lots of rain, it did not stop people from receiving the teachings.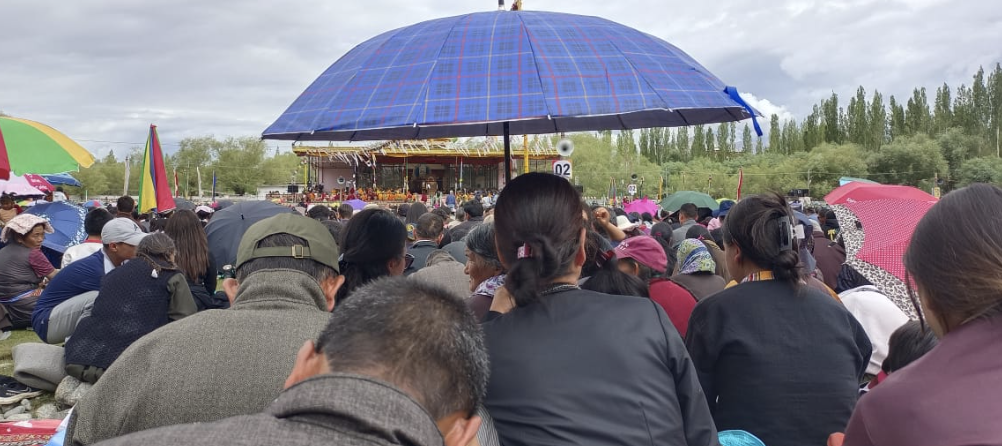 Photo: (above) HH the Dalai Lama's Friday teaching was well attended in spite of the rain. He was slated to teach three full days from Friday to Sunday, however the Saturday teaching was canceled due the emergency situation that developed from a cloudburst.
Secondly, there was quite a bad storm situation in the upper part of Leh. Many homes were effect by the sudden rain; the cloudbursts mostly happened on the hills near Lamdon School, not far from Siddhartha. We are happy that the school was spared.

Paramilitary personnel, Ladakh police, and volunteers came up for the rescue. It was a citywide effort to help those affected and also to secure buildings that were under construction. Fortunately, no casualties have been reported. (Photos of the storm damage are below.)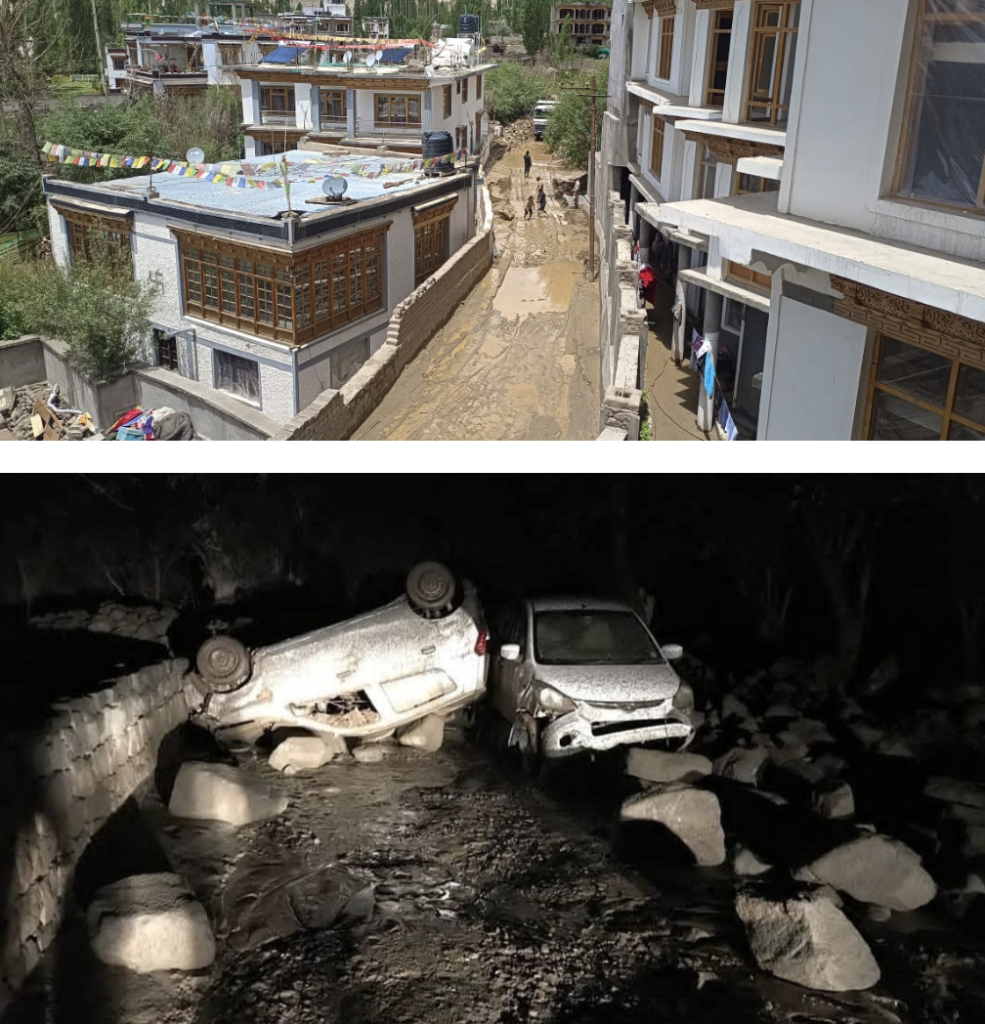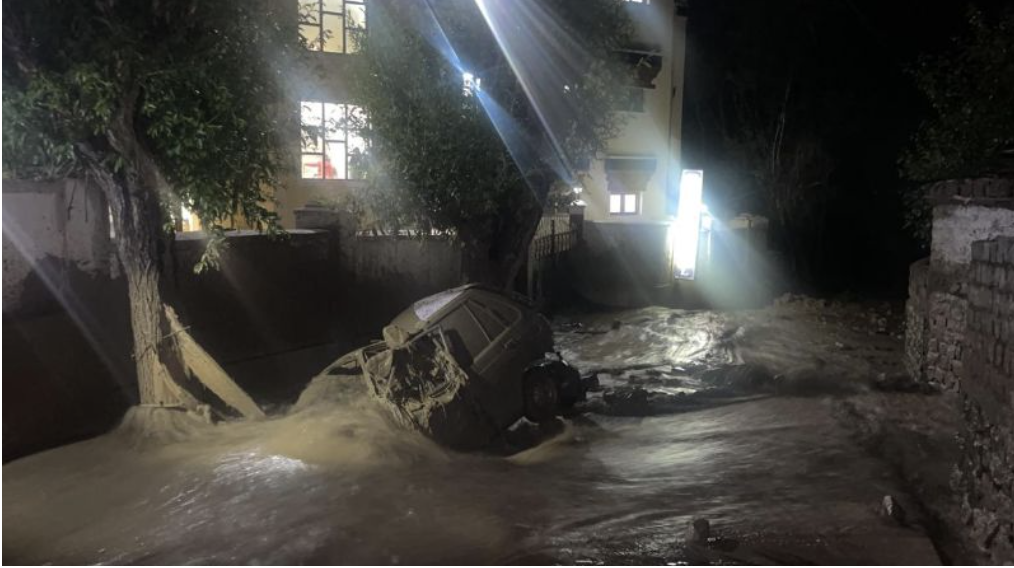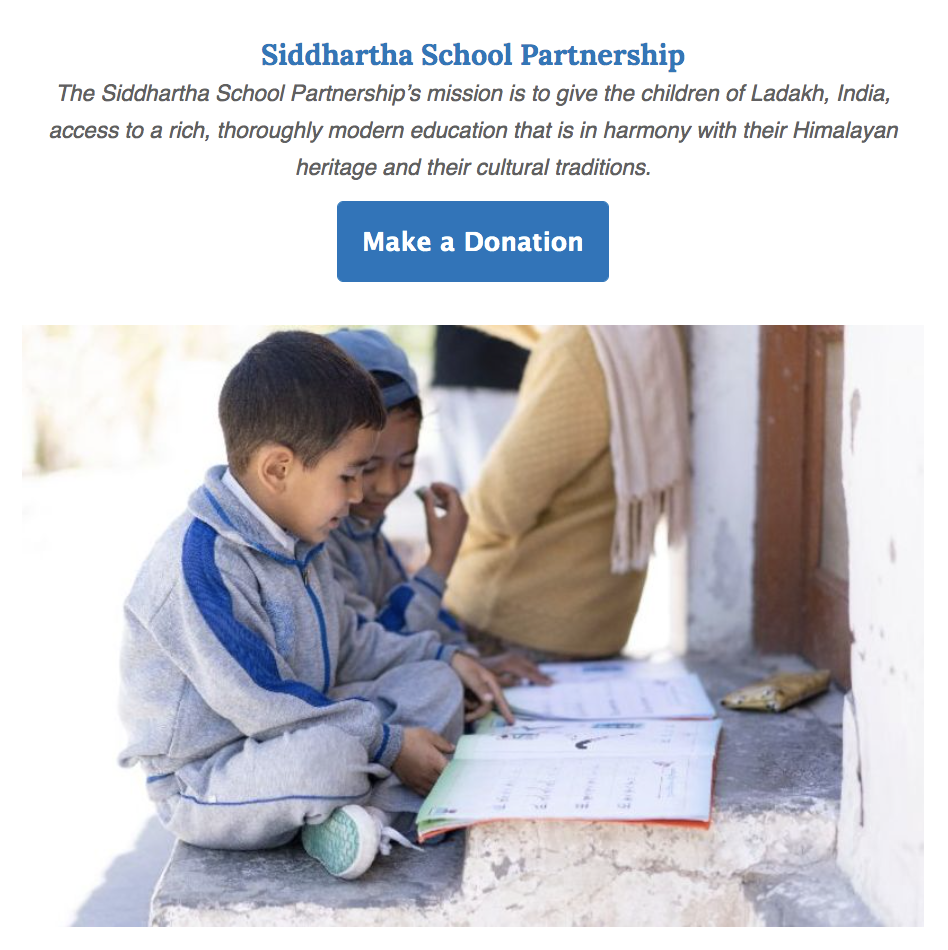 ---