Meet "Farmer Matt"
An Inspiring Man Who Embodies the Meaning of Generosity
Mathew Gerald, better known as "Farmer Matt," heard about Siddhartha School after founder Khensur Rinpoche Lobzang Tsetan gave a talk at his farm 20+ years ago. Since 2018, Matt has sponsored the education of Siddhartha School student Jigmet Yangchan Gamo of grade seven.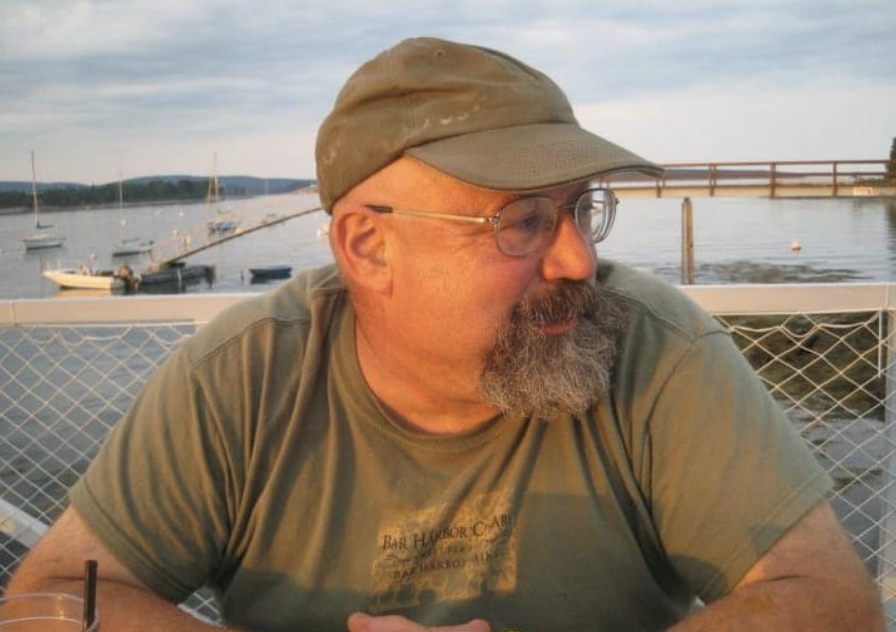 Matt describes himself as a "mutt breed Buddhist." While he took formal precept vows in the Korean Zen tradition, he takes a little from each of the Buddhist schools and has also studied with a Trappist monk.
"I take what pleases me from all the mystic religions. Over time, our minds can step up from our programming as animals; the more we train our brains, the more we're stepping away from what evolution wants from us."
β€" Matt Gerald
Photo: Matt and Sketchy the cat at dinner. Sketchy was a feral kitten born in the woods who was hit by a school bus. A local vet fixed her up. "She is my best friend now," he says.
Back in 1983, Matt bought his 100 acres of farmland on Mount Desert Island in Bar Harbor, Maine, from an oil company that was going bankrupt. The price was $300 per acre. He recalls a strong intuition that struck him upon first walking the land: "I knew I was supposed to be the steward of this land, use it for something important." And for the next 35+ years, his work had focused on building and maintaining a healthy community on the island. He started farming organically, initiated the first farmers market, and cared for the animals there. He also started businesses that centered around healthy eating and community gathering with music.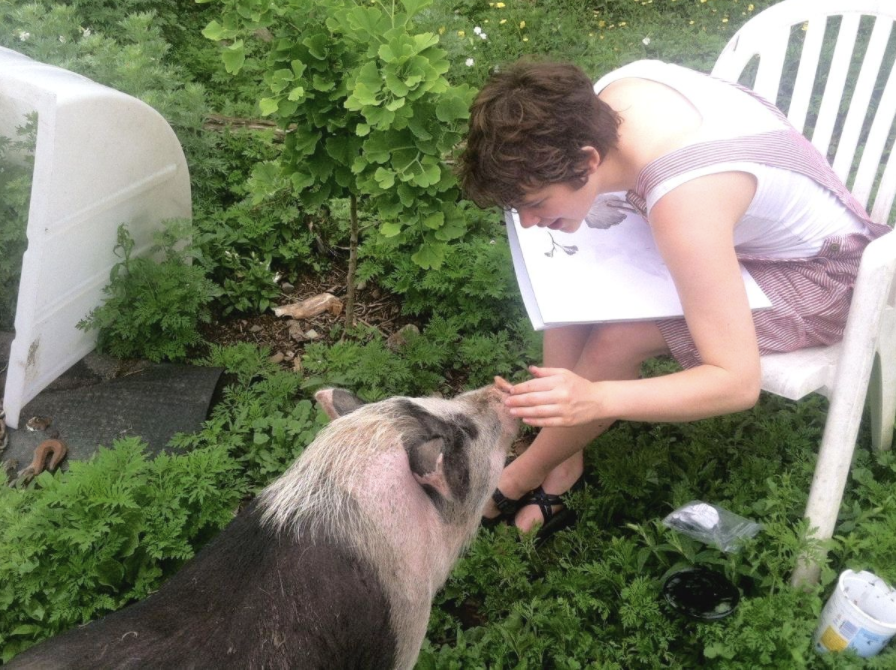 After the farm was running steadily, he opened a farm-to-table cafΓ© and invited a coffee roaster and winery to open up on the land. Matt also owned and operated a blacksmith studio.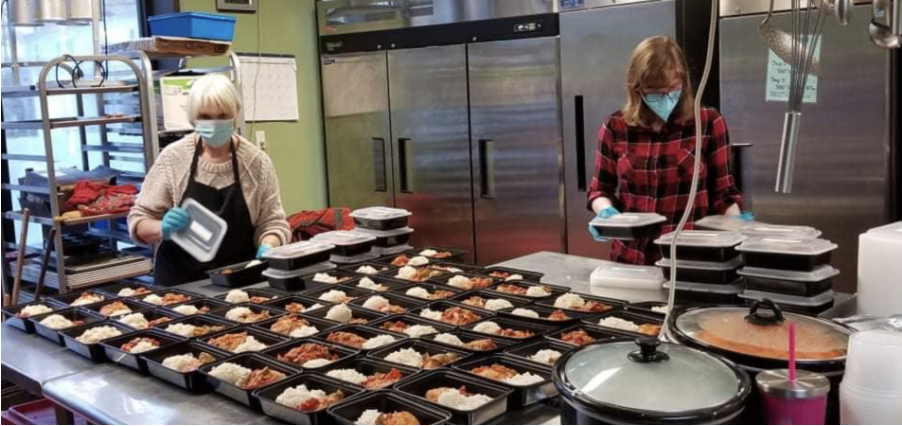 In 2009, Matt joined a nonprofit soup kitchen dedicated to promoting health, nutrition, and community among the residents of the island. Located on the β€œquiet side" of the island, the Common Good Community Soup Kitchen (pictured above) offers by-donation meals from the cafΓ© in the summer, which funds community meals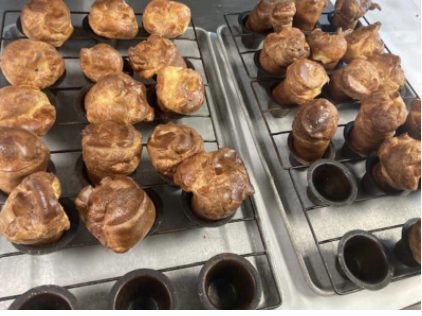 and events through the winter. Since its opening, the summer cafΓ© has taken on many forms, finally settling on a breakfast-only spot that serves hot oatmeal, local coffee from Wicked Joe Coffee, and popovers. They even sell their locally sourced popover mix at the cafΓ©! Every Friday in the winter, they home-deliver to 150+ people
in need and maintain a community food pantry that is open to all. To date, the Common Good has served more than 50,000 bowls of soup, baked over 100,000 popovers (pictured above), and delivered more than 8,000 meals to those in need. In the summer, the Common Good operates a breakfast event daily for visitors as well as locals, with fresh food, live music, and a pay-as-you-can operating model. They are rated #1 in Tripadvisor's "Best Places to Eat" category in Southwest Harbor.
The Partnership is incredibly fortunate to have the backing and support of so many generous, helpful, and uniquely engaged citizens of the world, such as Matt. We cannot express our gratitude for each and every one of you. As our community grows, so do the blossoms of education. From all the Siddhartha teachers, staff, and US and Ladakhi board members, we send our warmest WELCOME to Matt Gerald, our newest member of the US board.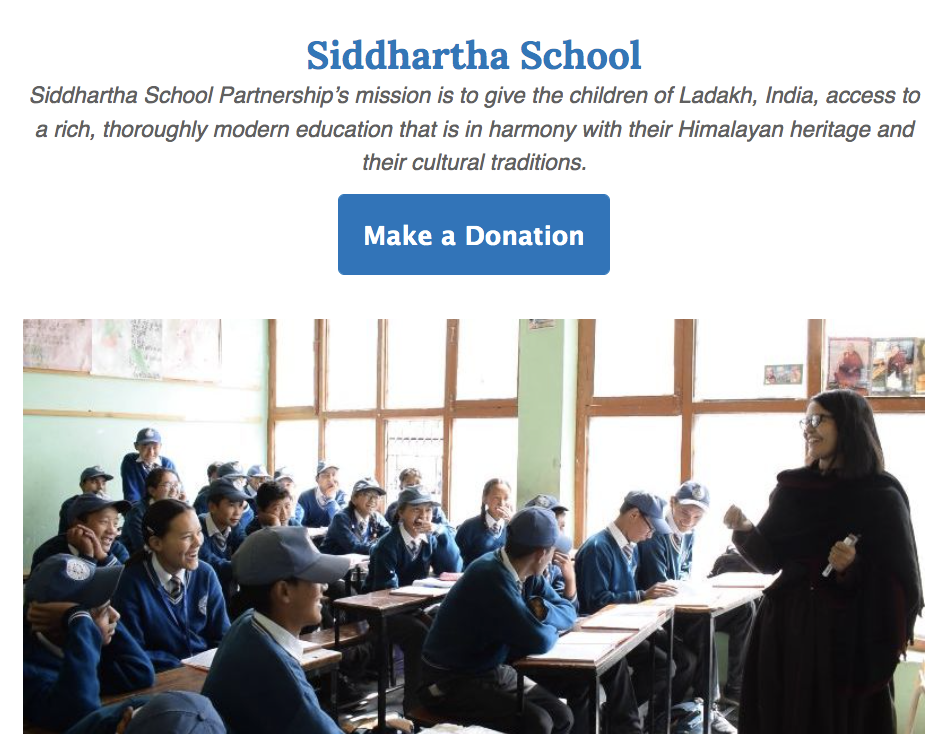 ---