Siddhartha Takes the Win in Boys' Regional Handball!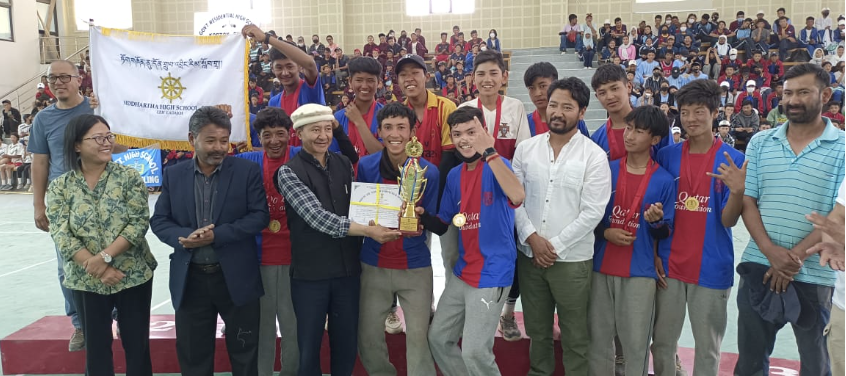 Hello and jullay to all!
While our students are known for their top academic testing rates in the region, today we are bringing you a sports story. A few weeks ago, our boys won the final of the handball tournament. They were participating in the Annual District Leh High School Sports Meet, which is organized by the Department of Youth Services and Sports, Leh. Siddhartha's team beat the Government High School Chumathang 7-2!
Three cheers for SIDDHARTHA HIGH SCHOOL:
Hip, hip, hurrah
Hip, hip, hurrah
Hip, hip, hurrah! 🏆
Much credit goes to our physical education teacher, Mr. Tharvan Lal, and the boys, who had really worked so hard for this!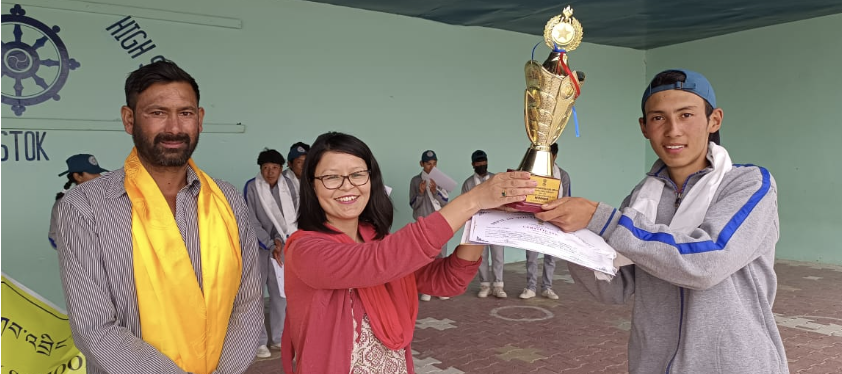 Photo: (above, left to right) Physical Education Teacher Tharvan Lal, Principal Dechen Wangmo, and a student from the handball team.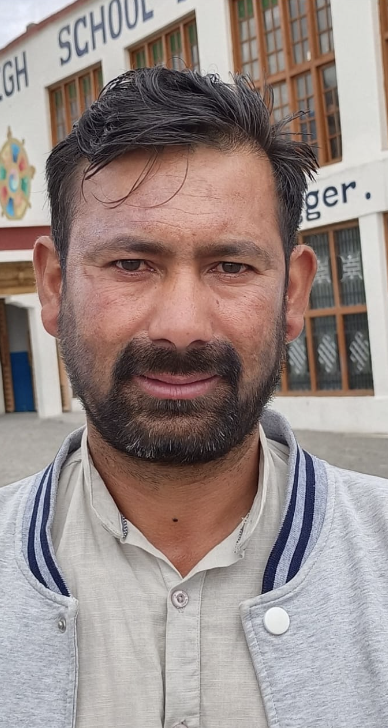 Meet Mr. Tharvan Lal (pictured), our brilliant physical education teacher. He lives in the Kullu District of Himachal Pradesh. In 2008, he received a bachelor's degree in physical education (BPEd) from Shimla University in the Indian state of Himachal Pradesh. In 2009 was hired at Siddhartha as our physical education teacher.
Mr. Tharvan also serves as the warden of the boys' dormitory. He oversees the cleaning and chooses the boys' dorm schedule, making sure they all are up, dressed, and fed before heading off to school.
During morning assembly, he leads the line formations and stretching. Mr. Tharvan, we are grateful for your help. Congratulations on being the coach of our winning team!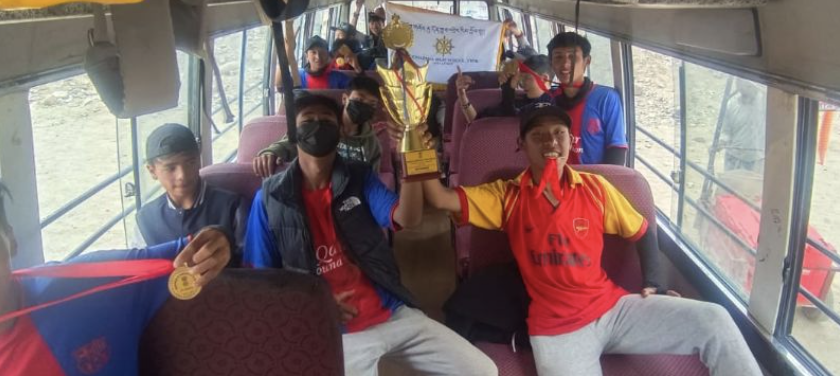 Photo: (above) On the way back from the big win, Team Siddhartha celebrates in the bus.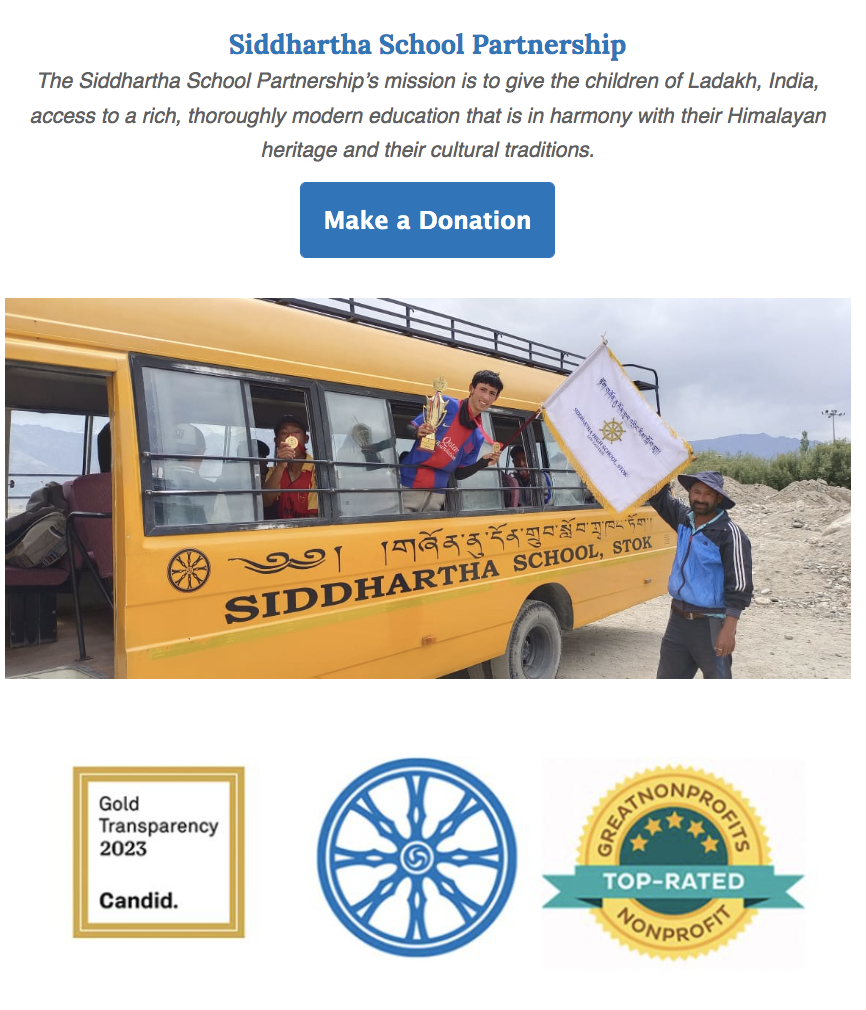 ---