See the List of Supplies We Received! 
Dear Supporters,
We are pleased to report that the Indian Army has recently donated school and campus supplies to the Siddhartha School. Principal Dechen Wangmo, who is the wife of Major Arya of the Indian Army, was instrumental in fostering this partnership, making the initial request to the Indian Army for this donation. We asked her to explain how it came about, and here is what Principal Dechen wrote:
The donations from the Indian Army were made through a program called Operation Sadbhavana. I came to know about Operation Sadbhavana from my husband, who is an officer in the Indian Army, and he guided me in how to connect with the Indian Army and the process.
Photo: (above) Principal Dechen Wangmo stands for a publicity photo as an awardee for Operation Sadbhavana. 
A little background about Operation Sadbhavana:

Operation Sadbhavana is a resolution by the Indian Army to come closer to the population in Jammu and Kashmir and to develop mutual faith and trust, which the Army benefits from across the rest of India.This operation was launched in 1998.

The meaning of Sadbhavana is "Harmony," so it's translated to "Operation Harmony." Welfare initiatives under Operation Sadbhavana include infrastructure development, medical care, women and youth empowerment, educational tours, and sports tournaments, among other initiatives.

The Siddhartha School qualified for this initiative because our school is a charity, and most of our students are from low-income families. I felt that it was necessary to take this opportunity to write to the Indian Army about the school's needs and to make the request for the campus.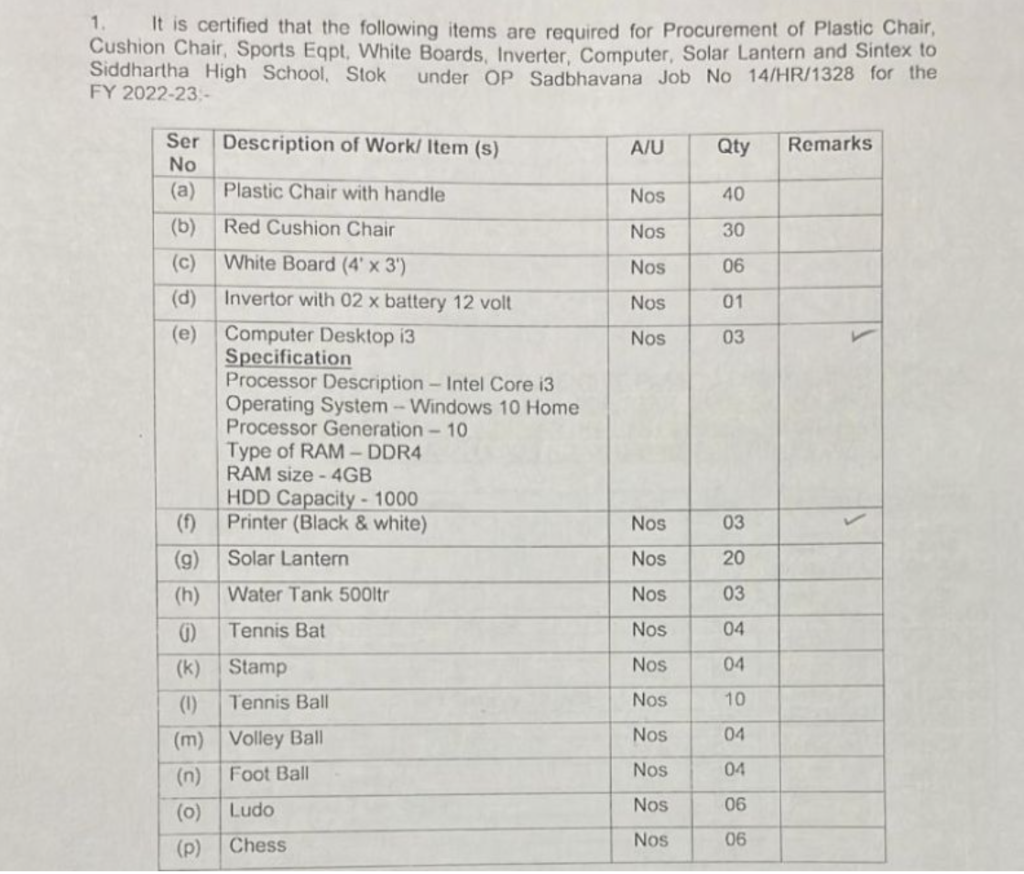 Photo: (above) The list of donations the school received from the Indian Army's Operation Harmony program totaled over USD8,000.
I felt the need for chairs in the multipurpose hall because every time we do a function, I must rent the chairs, which costs a lot of money. I managed to get 70 chairs in total. We received many other additional supplies. Overall, the assistance received by the school under Operation Sadbhavana totals USD8,489.38. Absolutely free. 🙂

They were very kind to process our requests in a very short span of time. I shall further take this opportunity to get more assistance where I can and to thank the Indian Army for such noble work, just like your supporters are doing for Siddhartha.

    —Principal Dechen Wangmo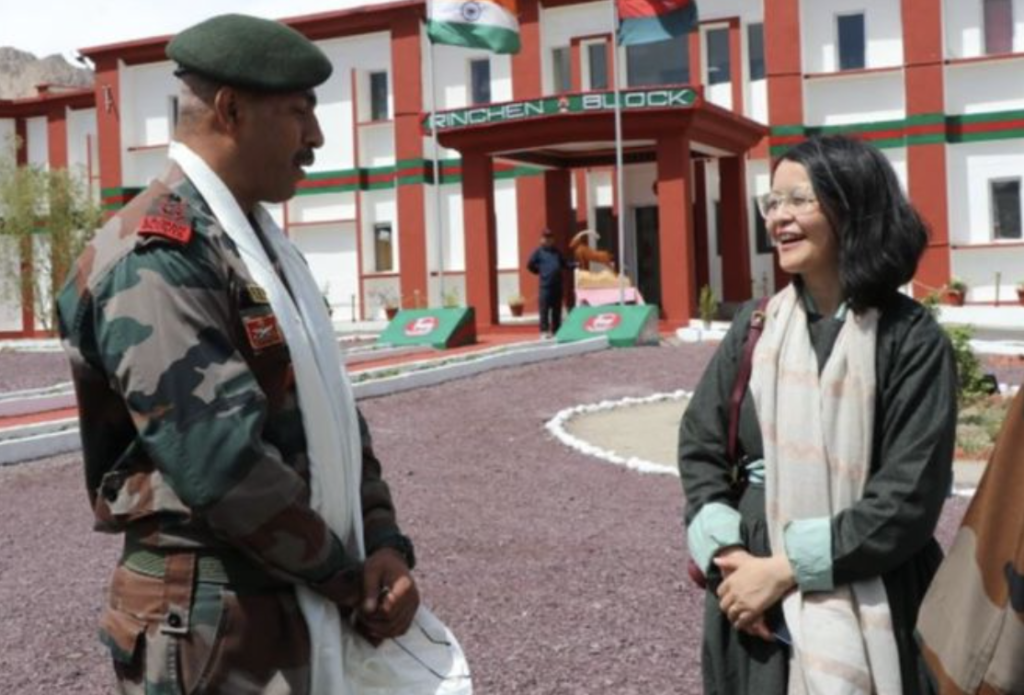 Photo: (above) Principal Dechen Wangmo speaks with Lt. Col Radhakrishna Ranjan at the Indian Army Base.
We are so fortunate to have Principal Dechen working for the benefit of the Siddhartha School. She embodies the best attributes of a superb leader–humble, fearless, empathic, kind, generous, grateful, and always striving for advancement in her role.
Sincerely,
Sydney Young
President 
SSP-USA Board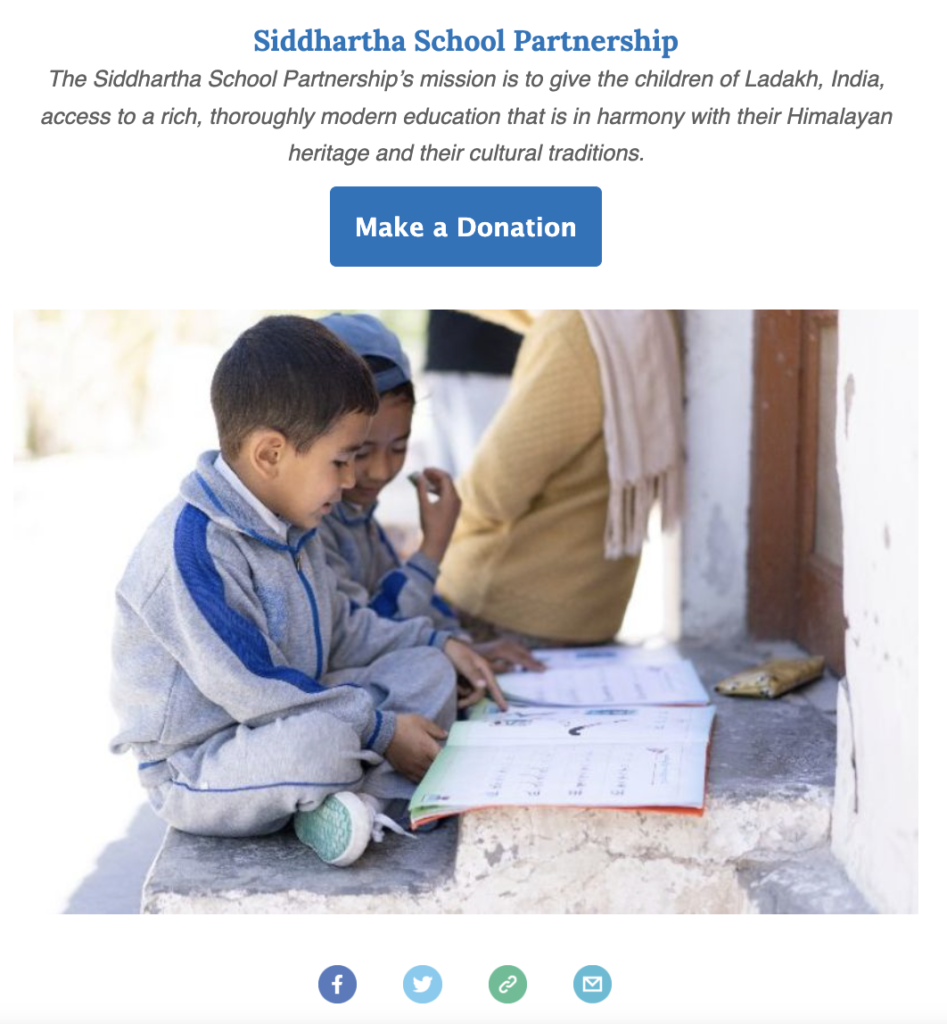 ---