A Wish for New Computers
As you might imagine, very few families in Ladakh, India, own a home computer. For many students, the school is their first introduction to computer science fundamentals, and we've always viewed this training as crucial, tying directly to the success of our mission. So this month, we are profiling Siddhartha's computer lab and Mr. Ringzin Tsering, who teaches computers to grades 4-10.
Photo: Siddhartha School's curriculum features this textbook with an emphasis on the Windows operating system.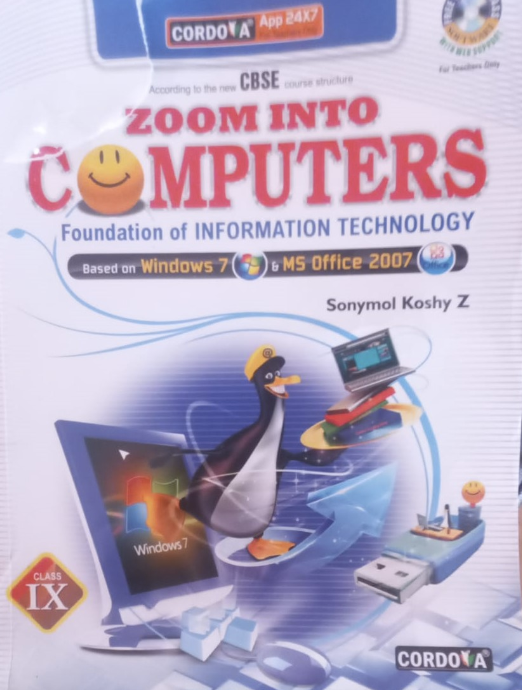 Currently, the school lab has the capacity to teach 40 students per class and provides a mixture of desktop and laptop machines. Practical classes are taught hands-on in the lab, and theory and function are taught in general classrooms. Since his arrival at the school in 2017, Mr. Rigzin Tsering has overseen the setup of a server system in the school lab. His next goal is to update the operating software and the corresponding textbook. Our curriculum and syllabus are derived from the Indian government's Central Board of School Education (CBSE), based in New Delhi.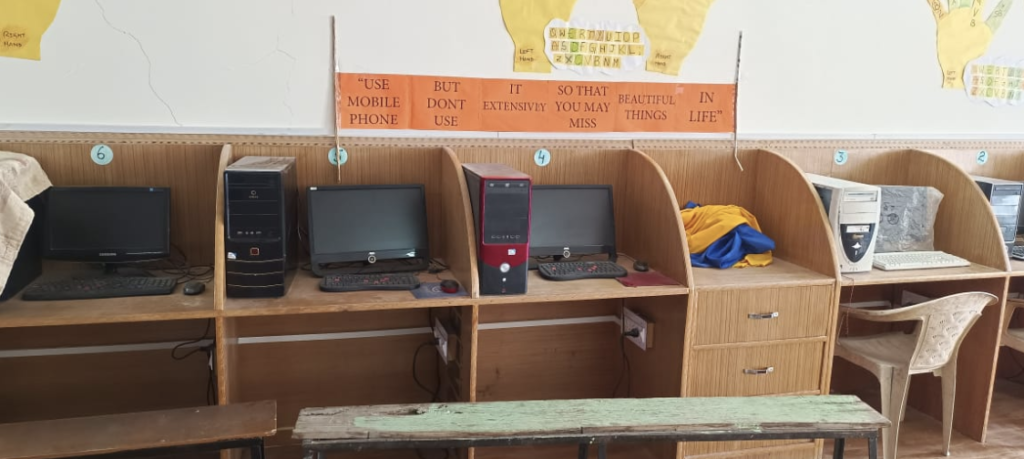 Photo: Above are some of the older machines that were acquired piecemeal, which makes it a challenge to teach skills to the group.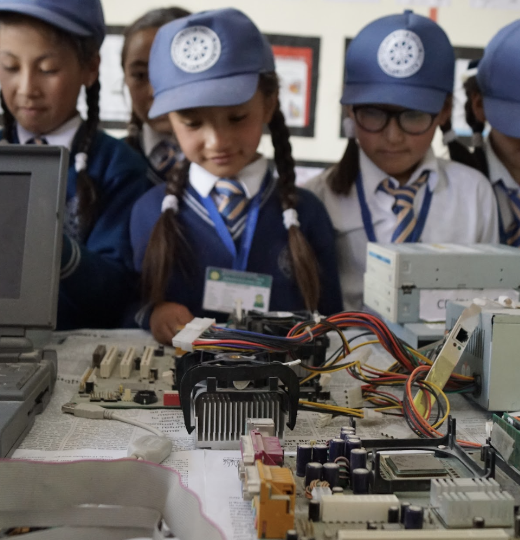 "The computer lab serves the school but is in need of an update. Many of the machines are out of date. My dream is to acquire 20 new laptops to replace the old ones, so all the children can learn more easily."
β€"Rigzin Tsering, computer teacher
The Siddhartha School Partnership believes that training in information technology is crucial to the students' success. We are committed to modernizing the school's computer lab and have applied for grants this year. However, we are looking to our donor base to help with these improvements.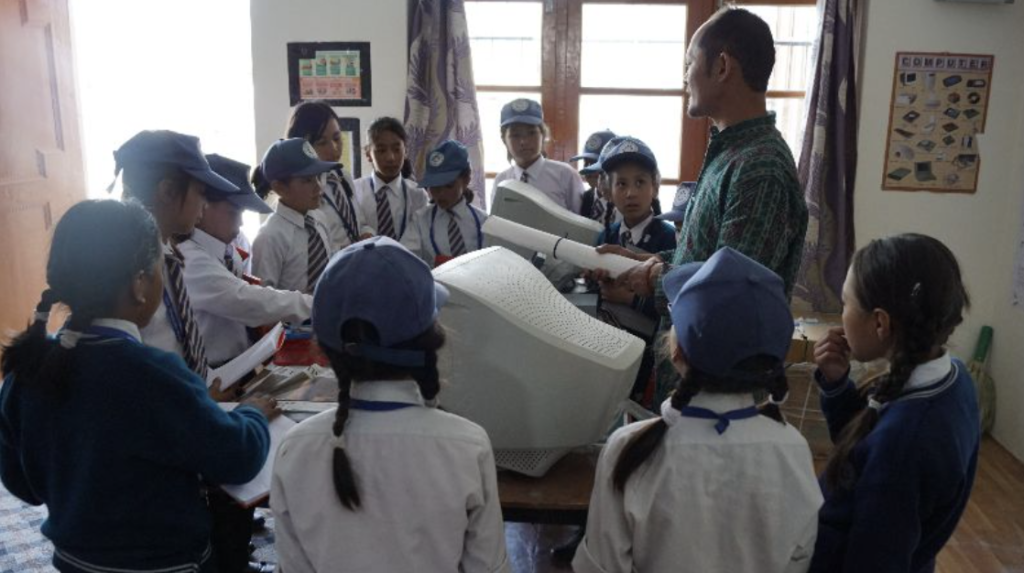 Photo: Mr. Rigzin Tsering teaches students about the components of a computer motherboard.
Your generosity provides modern education to over 400 Ladakhi students who might not receive it otherwise, and we thank all our donors for continuing our mission into the future for the next generation of graduates.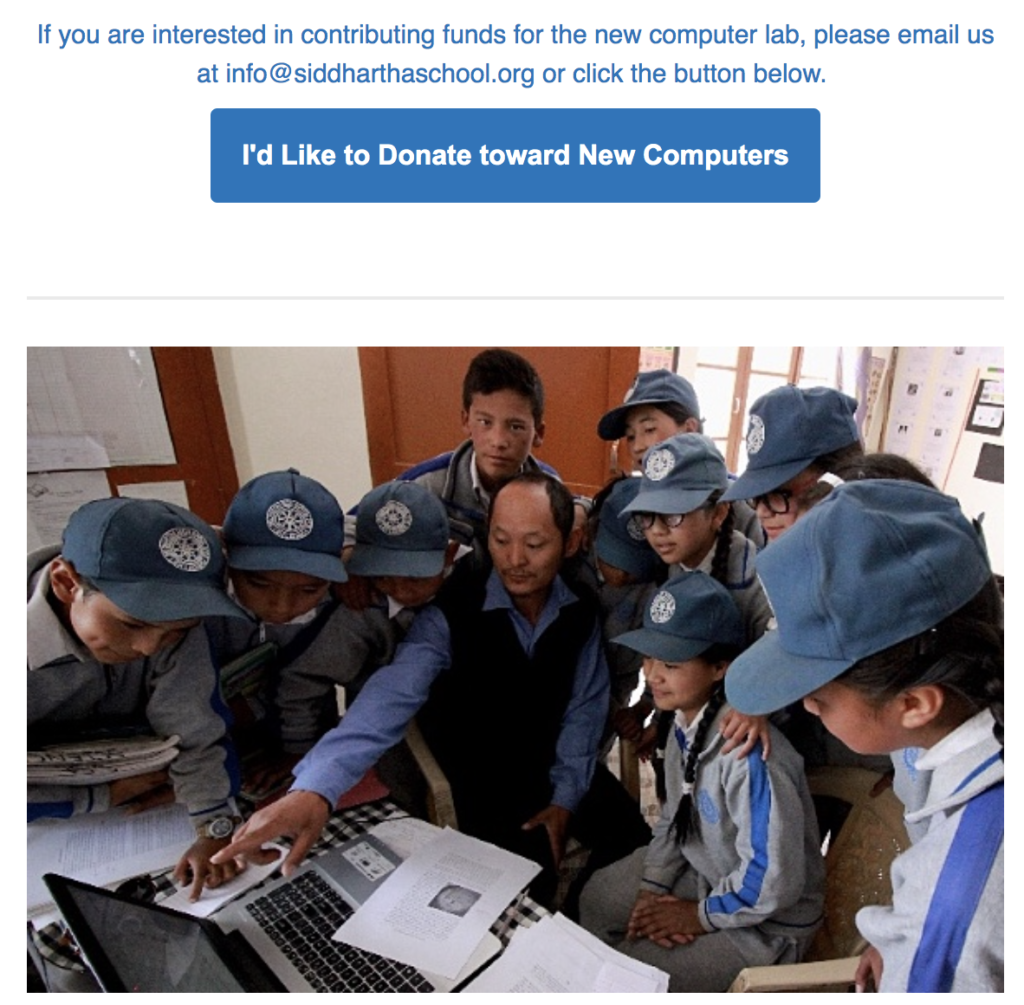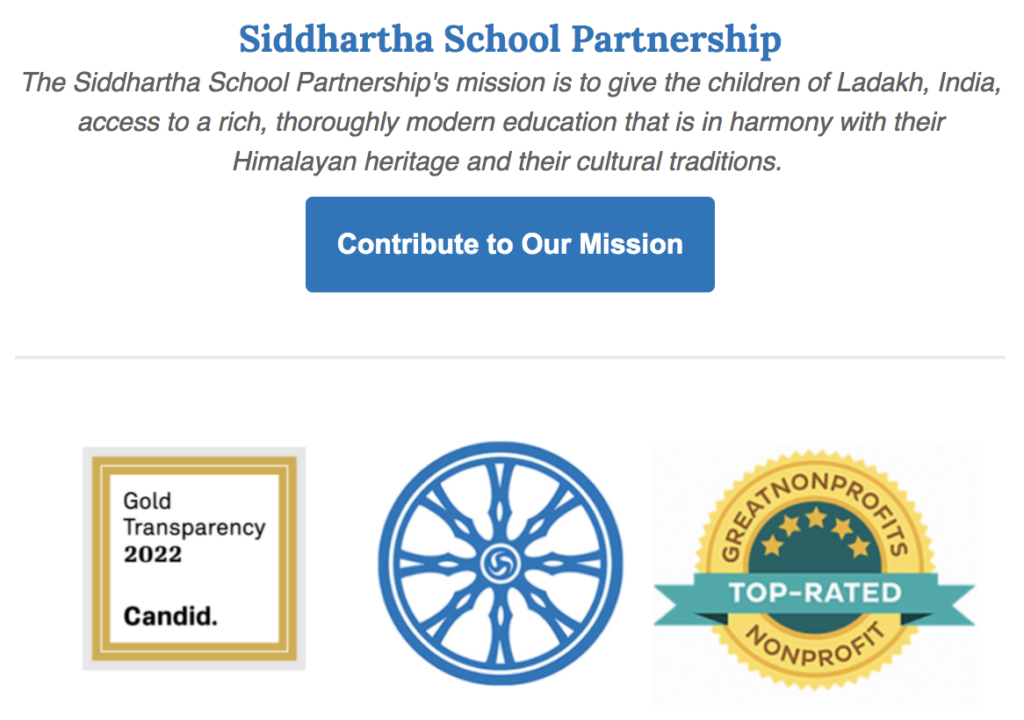 ---