We're a Full Student Body Again!
As of March 23, Siddhartha School students, staff, and teachers are back on campus sharing school life in person! For first the time in over two years, our full student body gathered. The monumental occasion was celebrated by a formal welcome-back procession (below) as the kindergarten through fifth grades made their way through the gates. A special program was held in the multipurpose hall, which featured decor, songs, and speeches. It was a tremendous moment of reunion, and we're thrilled that our campus is back at full scale!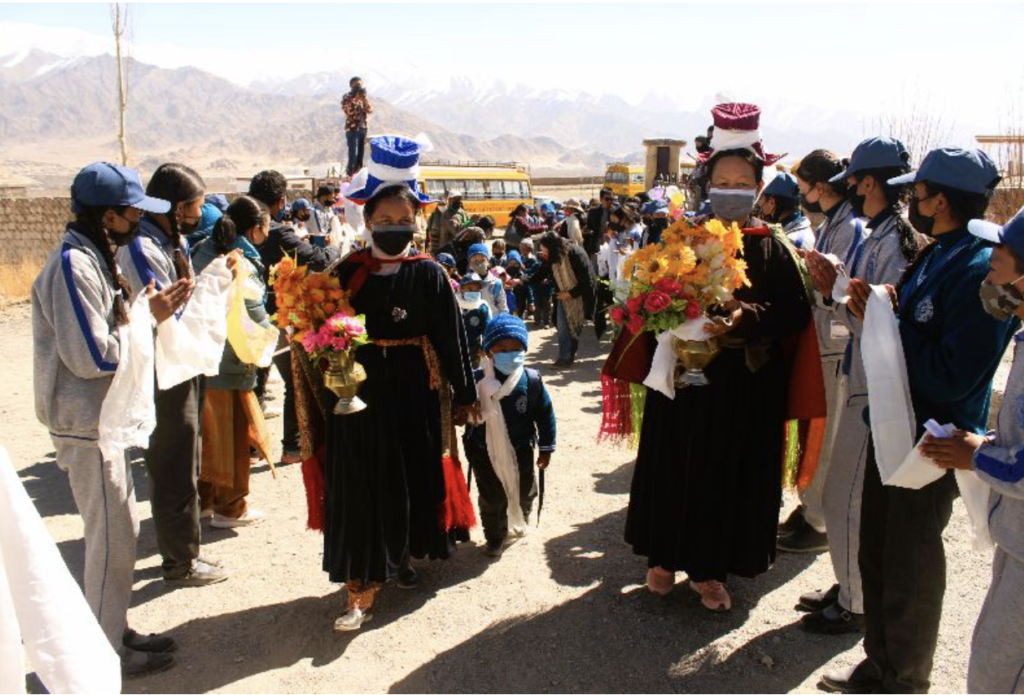 Excitement was in the air as the junior student body reconnected with their friends and teachers. Some nursery-aged students were entering school for the first time!
Photo: (below) Miss Sonam Dolma sits in her freshly painted classroom on the first day with the junior class.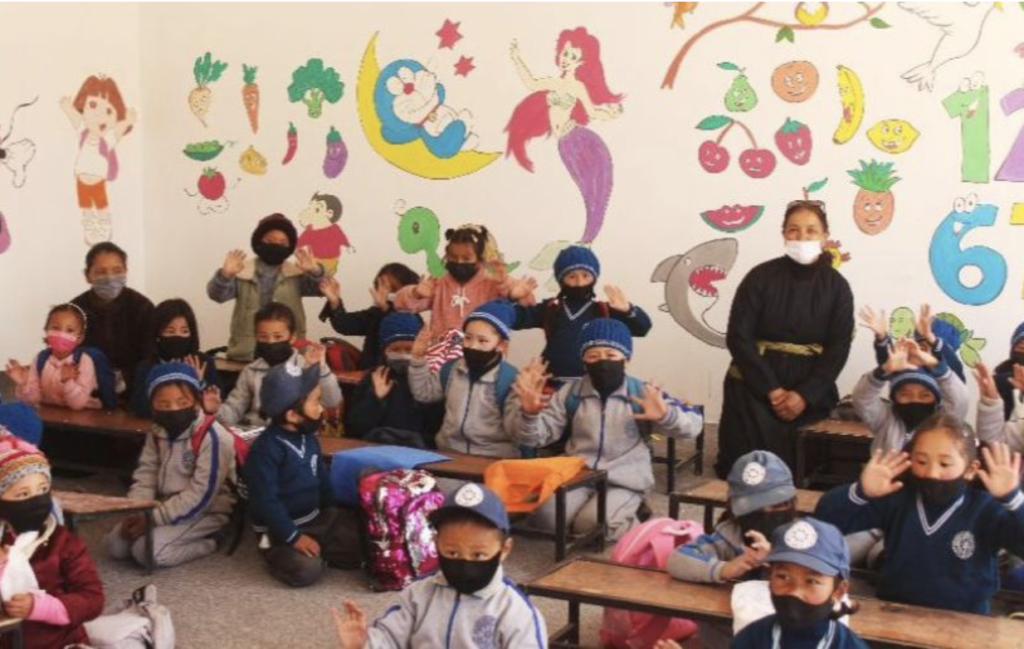 Our Dorms Have Reopened (pictured below) to coincide with the full student body's return and continue to serve students from far-flung areas. Proof of vaccination is required, and all government safety requirements are being carefully observed.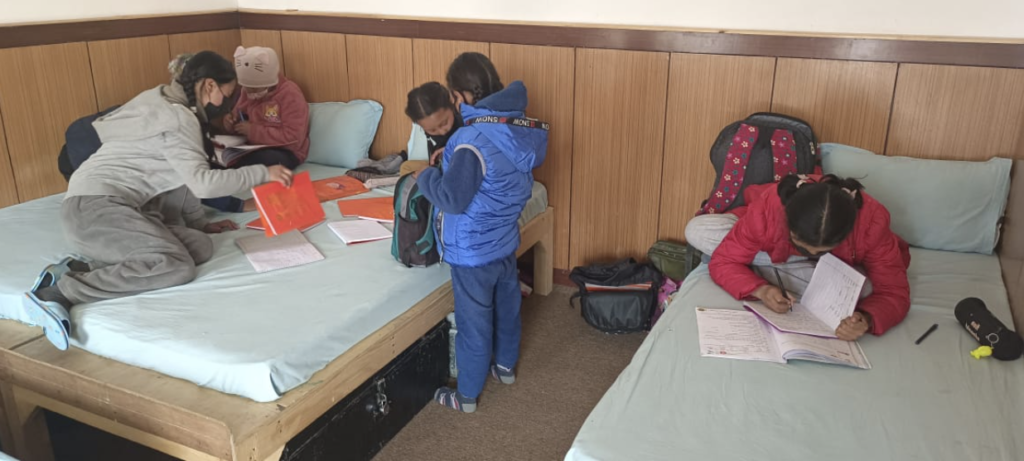 Mr. Tharvan, our physical education teacher, will be temporarily looking after boys as warden while we look for a permanent person to fill that role. Miss Rigzin Angmo will be the temporary girls' warden. Mr. Morup and Mrs. Angmo will function as the cooks. We are grateful to all who stepped up to help while we work to fill our open dormitory job positions.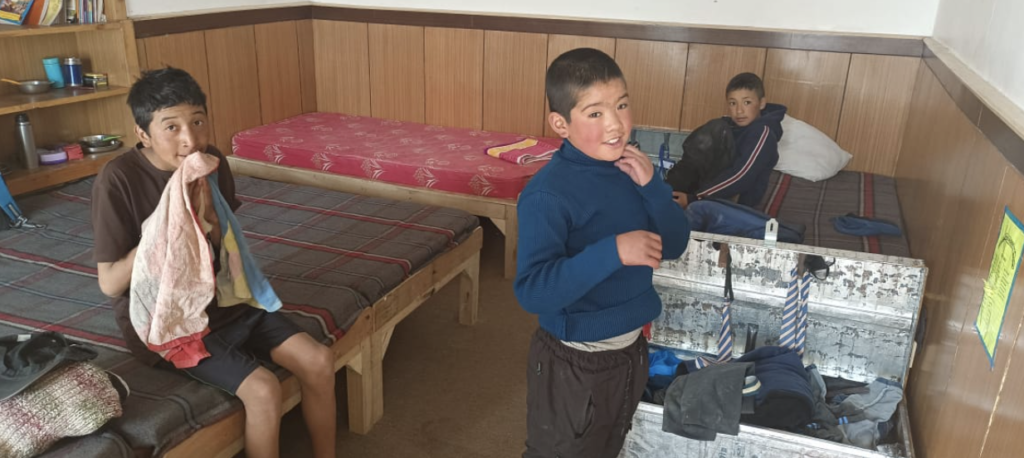 Game Day (pictured below) was an interhouse sports tournament for both girls and boys on Saturday, March 19. There are four houses in our school: Nalanda, Lumbini, Vikramshila, Kushinagar. Vikramshila placed first for the girls' team, and the Kushinagar House team placed first for the boys.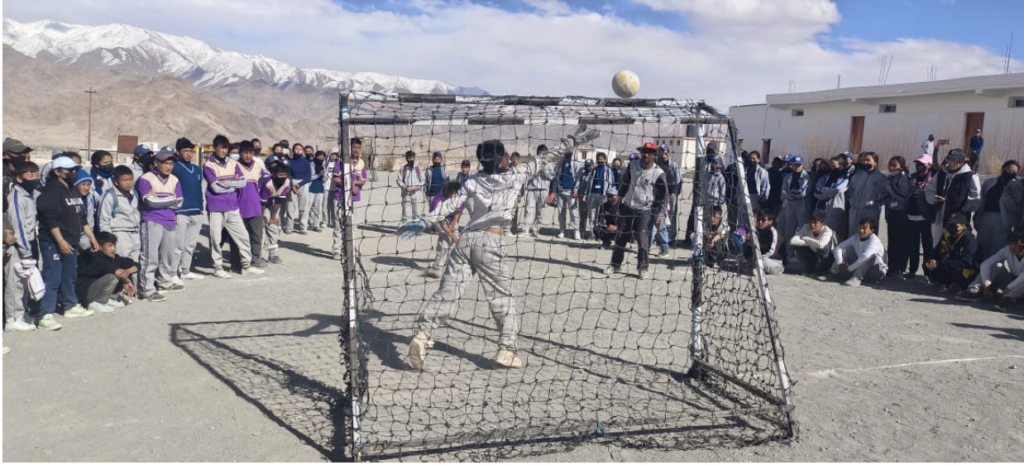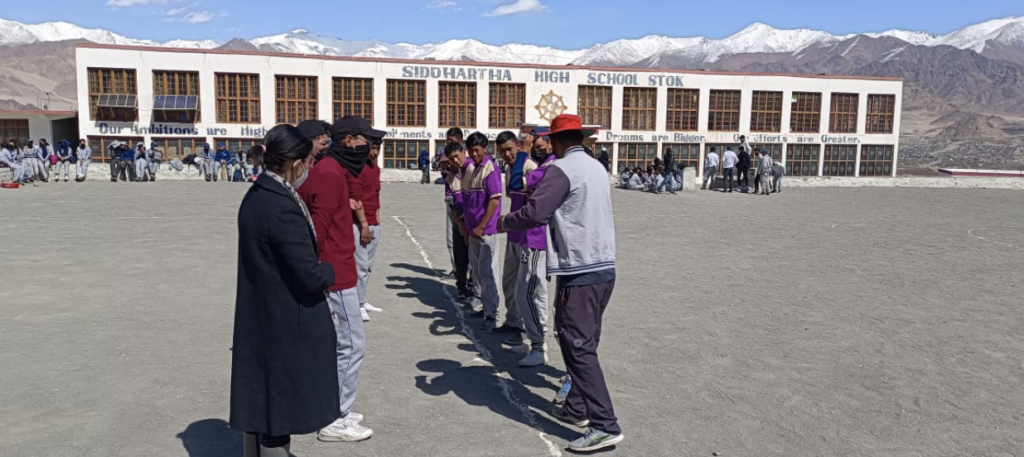 World Theater Dayย was celebrated at the school on Saturday, March 26, and it's a favorite school event. The senior students prepared skits about the difficulties faced by the students during the COVID pandemic. They wrote, rehearsed, and performed for the school body.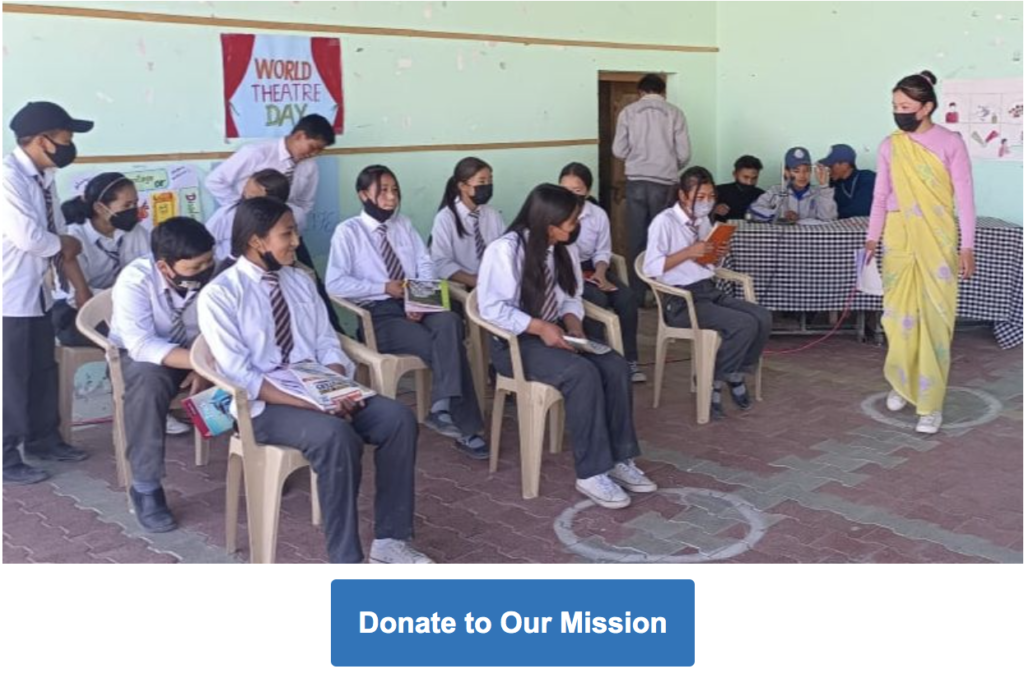 The Lumbini House was declared the winner for their skit and received prizes, along with the vice principal, Mr. Norlha Ngodup, and their housemaster, Mrs. Rinchen Angmo (all pictured below).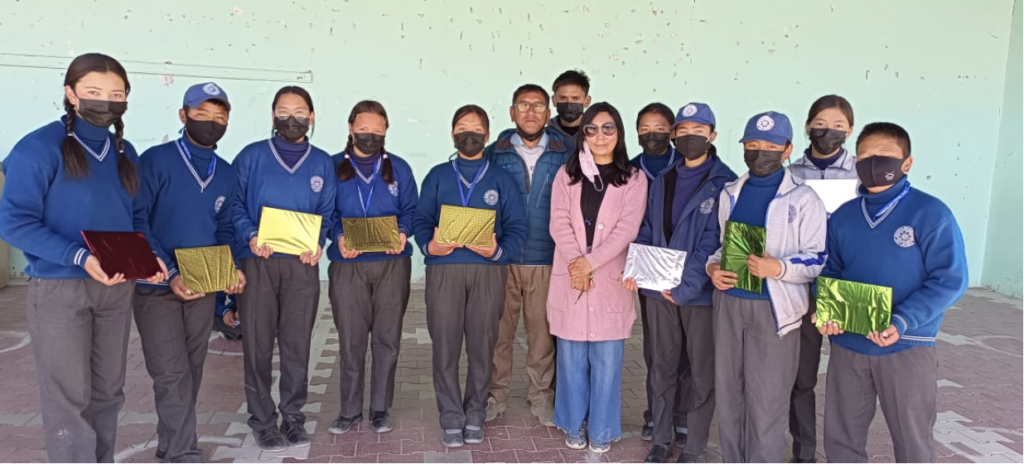 The junior students participated in a dance competition (below), held in the multipurpose hall. There were smiles from ear to ear.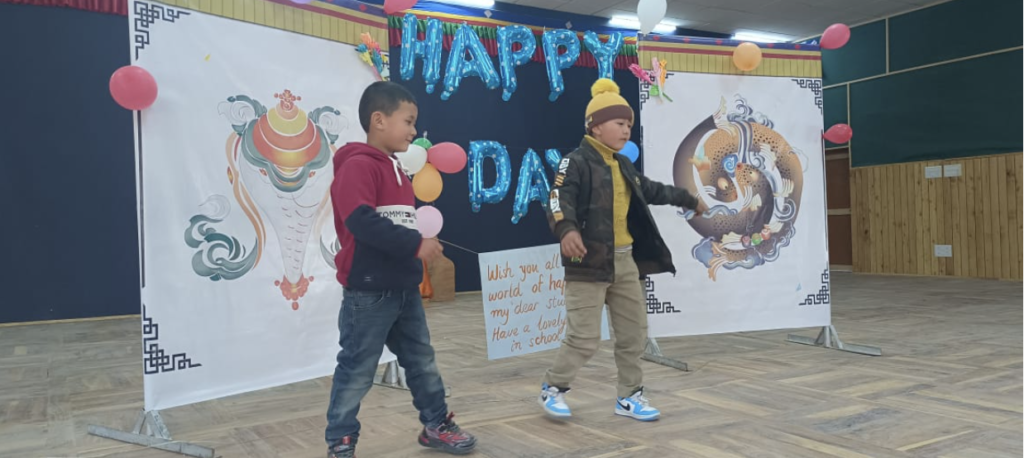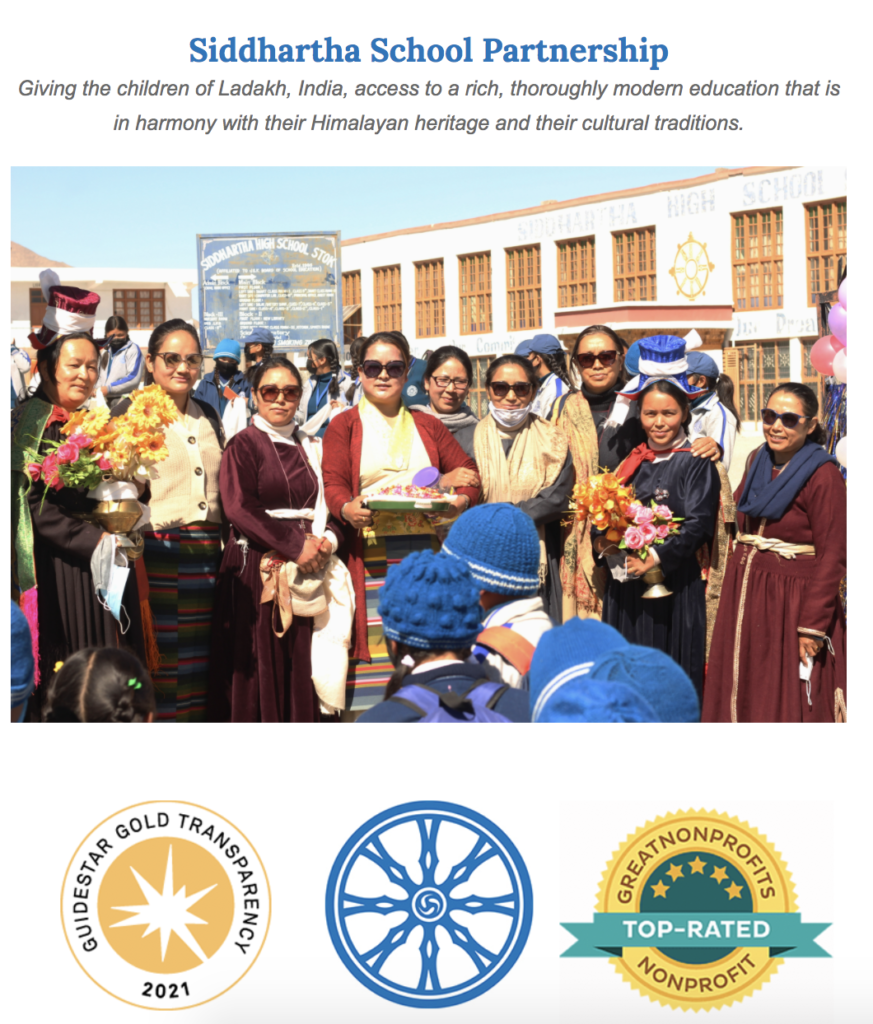 ---