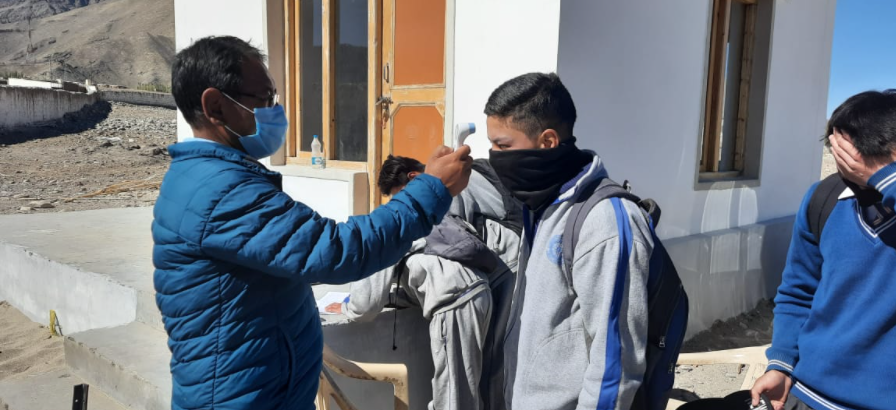 Photo: As 9th and 10th graders return to campus, mandatory temperature checks are conducted at the start of every day.
The first students to resume in-person learning were the 9th and 10th graders. And although everything felt strained at first, true to Ladakhi culture, everyone helped make the school COVID-19 safe. Given that a common Ladakhi household has three, sometimes four, generations of family living under the same roof, the utmost care was given to refining protocols and empowering teachers and students to stay safe.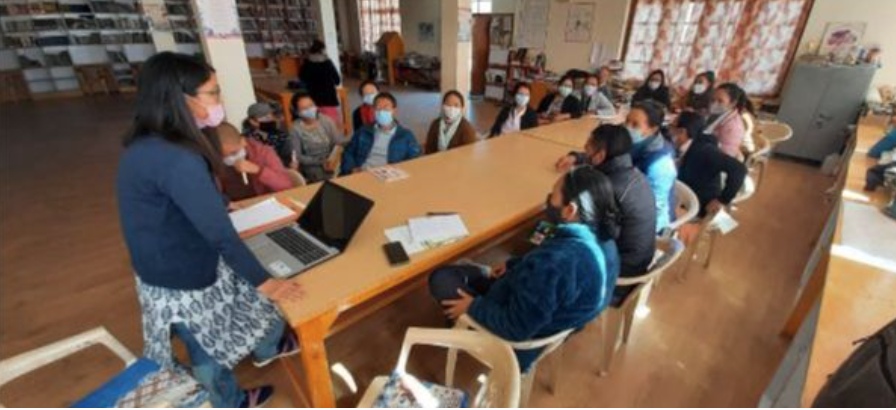 Photo: Principal Dechen Wangmo talks with teachers about COVID-19 protocols and the reopening.
Before the school opened, Principal Dechen Wangmo called a meeting with teachers to get input and lay out the government-issued protocols. Some of these are having socially distanced classrooms, using outdoor classrooms, conducting temperature checks, and providing large, accessible hand sanitizer containers in public areas. And with creative flair, teachers posted handmade signage all about campus to be sure everyone knew best practices. We applaud the teachers for their conscientious and rigorous attention to safety protocols.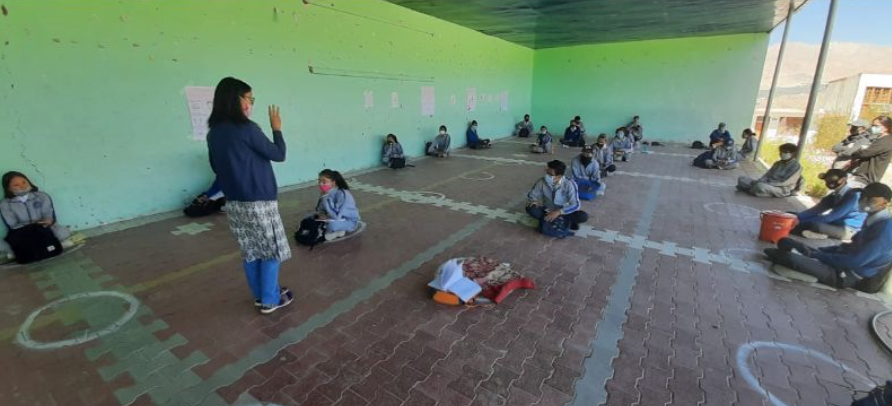 Photo: Weather permitting, outdoor classes are held with socially distant seat markers.
There has been no hint about when younger students will resume in-person learning. We applaud the tremendous effort that teachers are making to straddle both in-person and remote teaching. We send our sincere thanks to all!
---