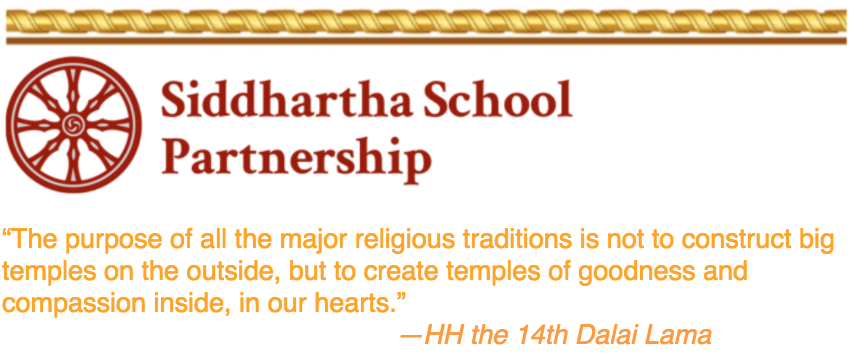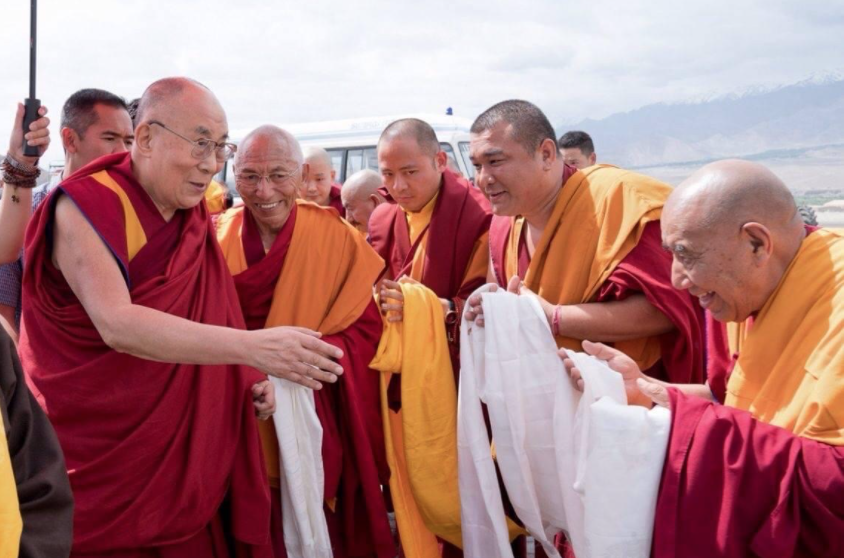 Photo: His Holiness the 14th Dalai Lama gestures to Khensur Rinpoche Lobzang Tsetan (right), the Siddhartha School founder, on a visit to the school. 
This Holiday Season We Honor Humanity 
This season we reflect on the ethical traits that most religions share. Traits that keep the Siddhartha School thriving as it goes into its 26th year. Traits such as kindness, compassion, honesty, generosity, and courage. So with our deepest admiration of all that is our Siddhartha community, we celebrate your exemplary demonstrations of these ethics. We celebrate every donor, teacher, student, board member, and our international coalition of Siddhartha helpers!
The Partnership sends you and your loved ones wishes for health and inner peace during the holiday celebrations. May your time be filled with joy and happiness. We are eternally amazed by you.
In deep admiration,
The Siddhartha School Partnership
---
AN EASY WAY TO GIVE
Choose Siddhartha School Partnership as your charity of choice, and we get a percentage donated to us on all your qualifying purchases. 

---
Siddhartha School Partnership
Giving the next generation of global leaders the tools to learn, love,
and serve Ladakh and beyond, encouraging a peaceful world for all.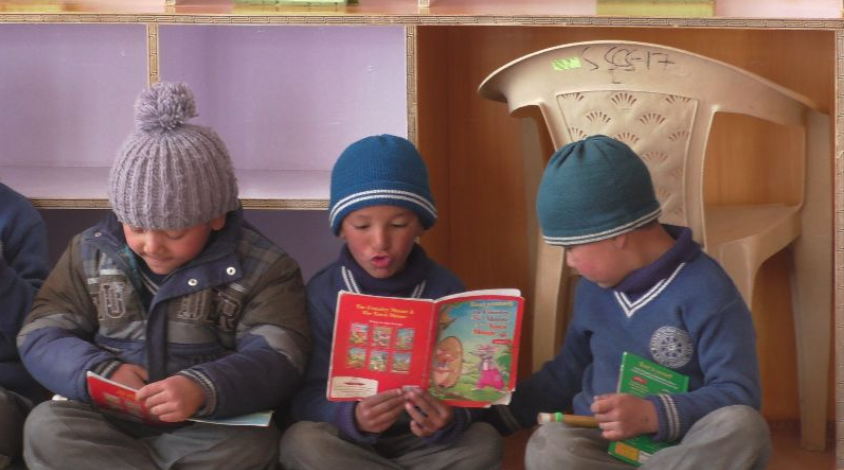 ---