His Holiness the Dalai Lama's Visit to a Ladakhi Mosque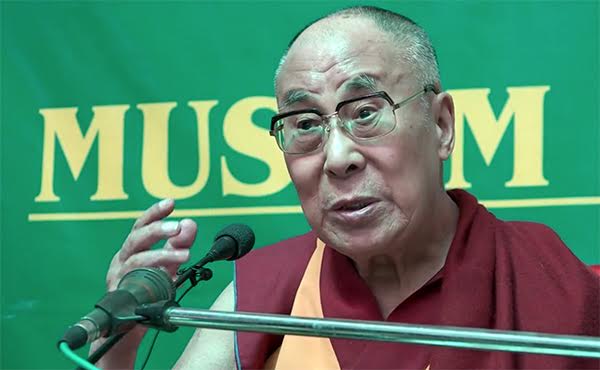 As you know, His Holiness the Dalai Lama is a hero among Siddhartha School students for his disarming charm and the effort he makes to spend time and make friends in far-flung communities (be they geographically or philosophically distant from his own in exile).
During his trip to Ladakh this past summer, he visited a local mosque and shared his experiences traveling the world and going out of his cultural comfort zone just to be friendly in simple ways—sharing a meal, visiting a different place of worship, or providing opportunities for our children to expand their social circles.
His Holiness, the Dalai Lama, speaking at a Ladakhi Mosque in July 2017:
His Holiness, the Dalai Lama, travels the world, visiting countless faith communities. He stresses the importance of acknowledging, coexisting, and ultimately befriending different people to bring about a more enlightened society. This 'befriending' is what education is all about for him, and a major reason that he supports the Siddhartha School.
His Holiness stressed, in a recent visit with our students, his appreciation to the international network of donors like you who support the Siddhartha School as it strives to teach Ladakhi children to think critically, honor their cultural traditions while respecting those of their neighbors. It is crucial to keeping the peace and building a world where friendships, not fear, help guide their decision making as adults.
As a part of the Jammu and Kashmir state, His Holiness makes a point to visit the diverse communities of Ladakh, not just the Buddhist monasteries that call it their home, to promote diplomacy and mutual understanding.
Bordering Pakistan and China, Ladakh finds itself challenged by geopolitical forces and the politics that could destroy its peace with sectarianism and intolerance.