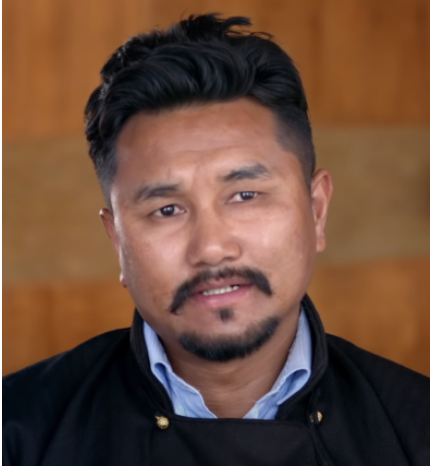 "The school sends a big thank-you to all the people who have been reaching out with concern. I believed good days lay ahead, but at the moment many people and families are suffering in India. Ladakh has had quite a spike in cases, and the government has issued a lockdown, including curfews on the weekends."
—Tsering Angchuk, School Foreign Liaison
A Letter from Campus
By Tsering Angchuk
We've been back to 100% virtual classes since May. Principal Dechen Wangmo is conveying all government orders to the teachers, and the school office has remained open on Mondays and Fridays for the few who care for the administration needs of this school.

About vaccination in Ladakh, the age group of 60+ are eligible for both the doses and those from 45 to 59 can receive the first one. Those 18 to 44 are next in line, when they can accommodate. I have signed our family up on the list so we'll be notified when they begin giving doses in our age category. Khensur Rinpoche Lobzang Tsetan, who is still at Tashi Lhunpo Monastery in south India, has received both shots and is doing well.
Yesterday, I went to Choglamsar market, and the administration has taken strict surveillance to maintain COVID-19 protections, and curfews are enforced. So it is obvious that there is no way schools will be reopened for in-person learning anytime soon, but we are managing OK with virtual teachings.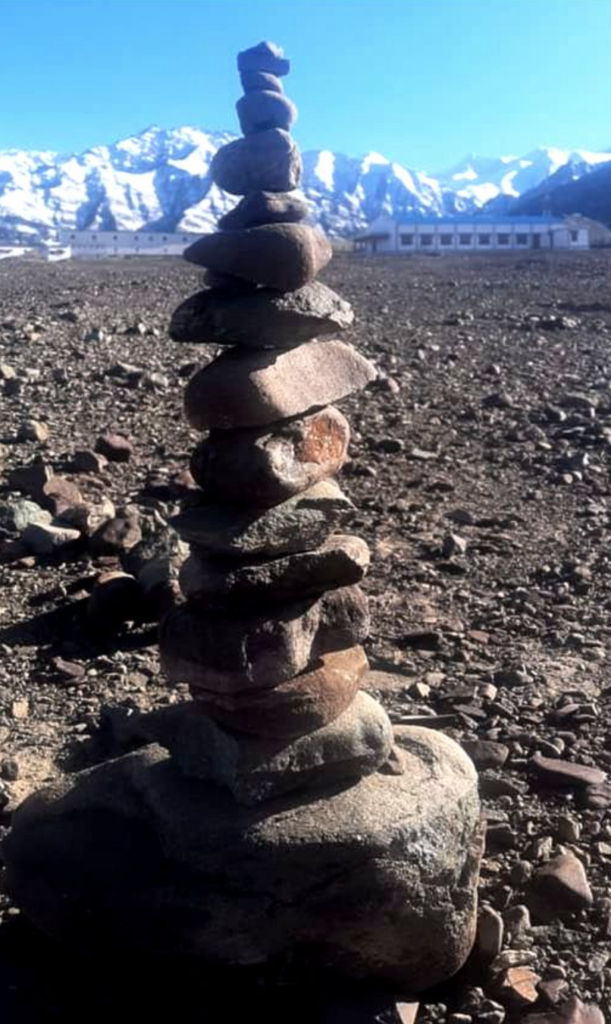 I was on campus the other day and made a rock cairn in front of the Khensur Rinpoche Lobzang Tsetan Multipurpose Hall. I prayed for all those who are enduring COVID-19 and that the world will be free of this terrible virus soon. Thank you again for all the words of encouragement.
Sincerely,
Tsering Angchuk
Siddhartha School Foreign Liaison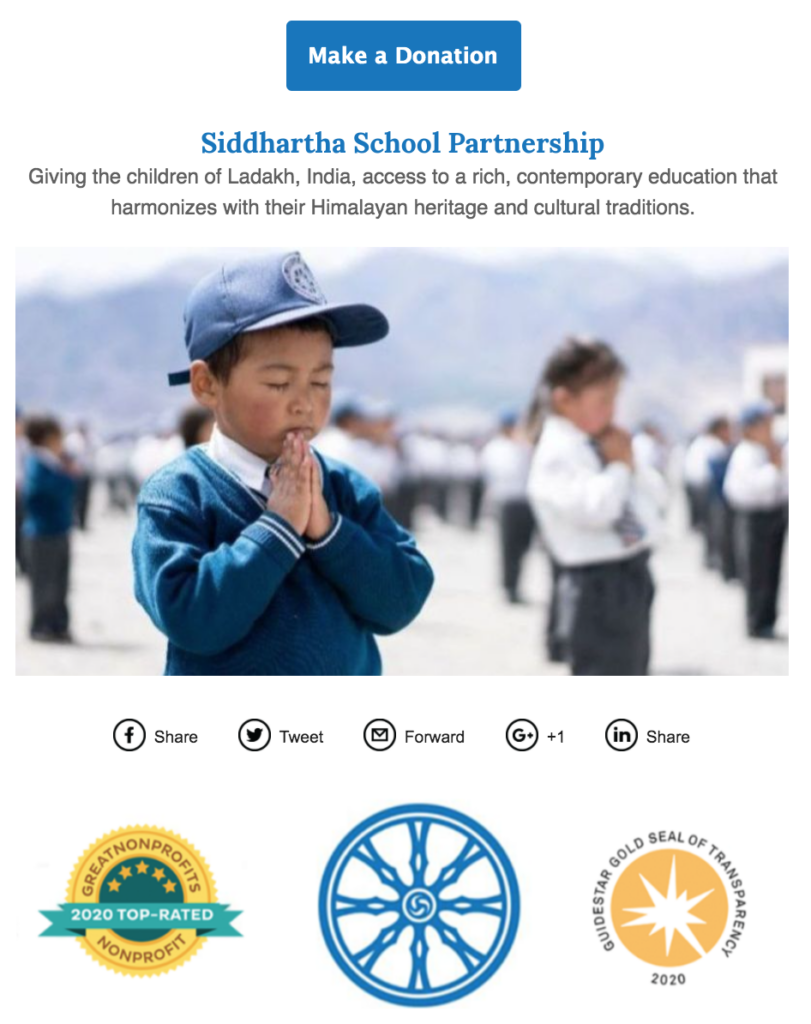 ---