Wishing All a Beautiful Saka Dawa!
Watch the Video Khensur Rinpoche Made for You
"Thousands of candles can be lit from a single candle, and the life of that candle will not be shortened. Happiness never decreases by being shared." —Siddhartha Gautama, the Buddha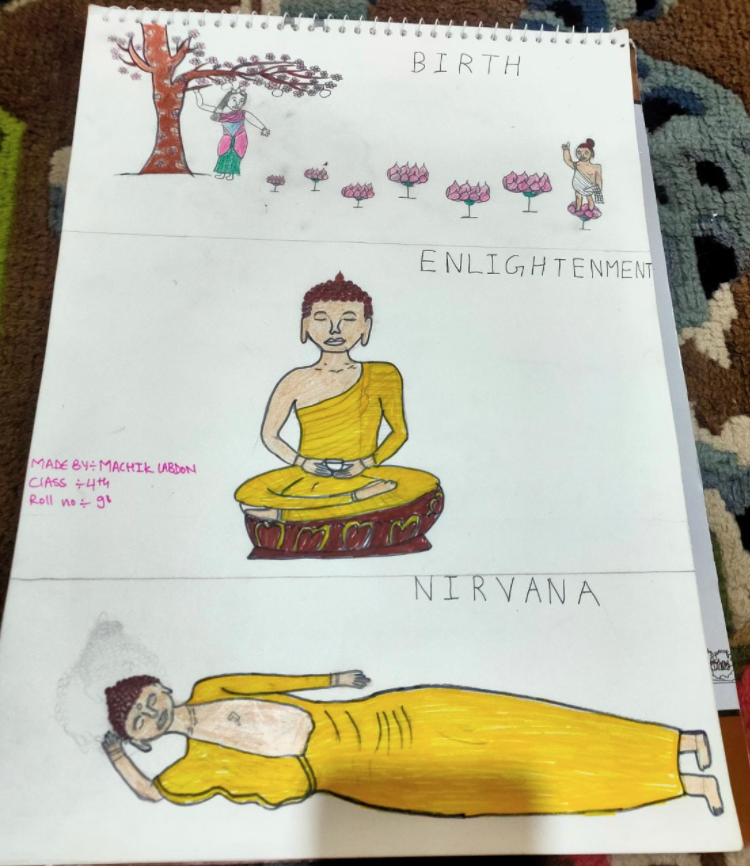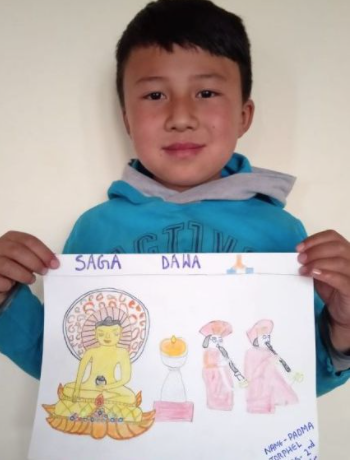 WHAT IS SAKA DAWA? Saka Dawa is one of the most important annual festivals of Tibetan Buddhists. This year, it lands on Wednesday, May 26. It commemorates the Buddha's birth, enlightenment, and death (passing into parinirvana). During this period, monasteries perform special rituals like playing music from long trumpets, conch shells, and drums.
Photo: (boy wearing blue) Siddhartha School second grader Padma Jorphel shows a portrait of the Buddha, a butter lamp, and a couple of monks playing religious instruments.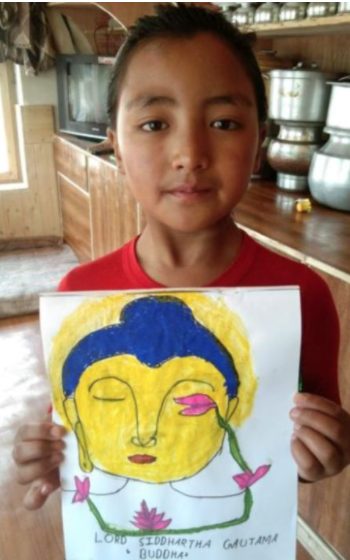 It is said that good deeds performed on this day will offer 300 times the normal merit; however, the main purpose of the celebration is to commemorate the teachings of the Buddha, called the Dharma. The Dharma is said to contain the instructions that can set all beings free of their inner obstacles and leave one in a permanent state of unyielding compassion, kindness, and inner peace.
Photo: (girl wearing red) Siddhartha School third grader Stanzin Tsomo holds her portrait of the Buddha with one flower covering the eye.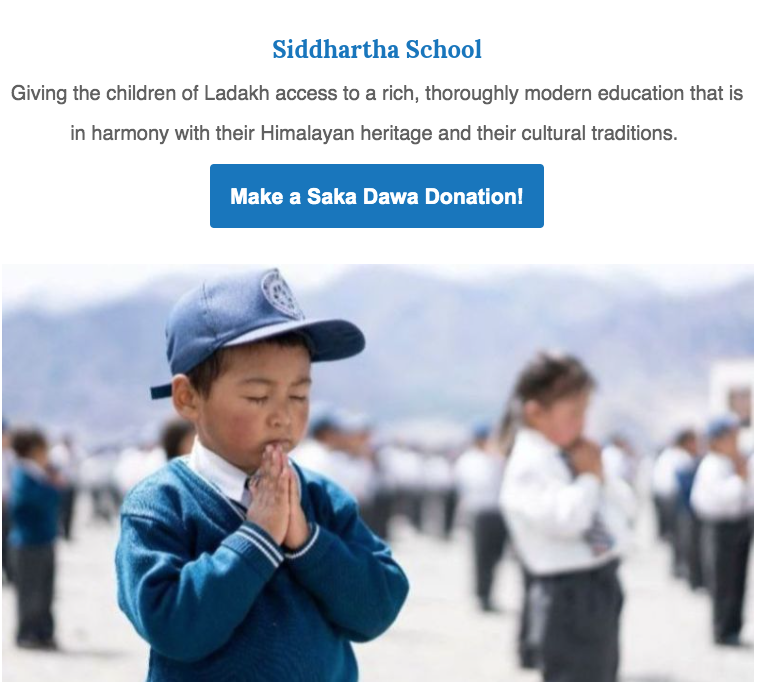 ---