"I've found that music is very important for overall growth and development of a child. Our children have great zest and enthusiasm in music. So if they get a platform, if they get a chance to perform their cultural program, their confidence level rises and they are inspired to try new things."
– Tsewang Dolker, Siddhartha School Teacher and Music Camp Counselor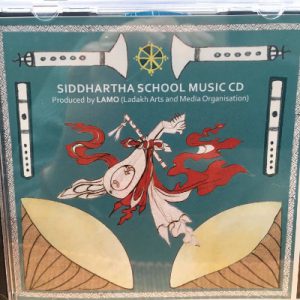 We've sent copies of the DVD to all of our Kickstarter campaign backers. Thank you for your generous support!
If you missed this opportunity to support the music program, you can get a copy of this new music DVD for a donation of $20.
It is a great way to help the music camp, which is inspiring an explosion of music appreciation and events at Siddhartha School and the new LAMO-Siddhartha School Sound Studio in Old Leh.
Siddhartha School students perform in the Stok Palace courtyard for the school's new 'Music and Media Camp DVD'. Watch the performance, beautifully filmed by Mr. Tashi Morup of LAMO, our partner in the music camp program.
---