Recognizing the Unsung Heroes of the School
We all think of teachers and the principal when we think of the "staff," but there are so many crucial roles that keep the school up to snuff. Roles like transport, cleaning, cooking, admin, and more. We're happy to say that most of our staff have been at the school a very long time, just like our donor community! This speaks clearly and highly about the school leadership and the quality of life we strive to provide for all who walk through our doors. So take a moment to see who you support when you give. These are salaried positions that are full-time. Your gifts change lives for all.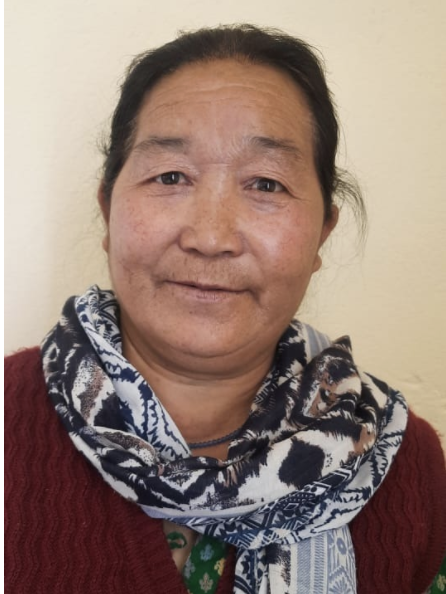 Mrs. Nilza Angmo
Staff Cook and Cleaner, Age 53
Mrs. Nilza Angmo, or "Aunty Nilza" as she is fondly called by the kids, has worked at the school since 2000. She is the longest-serving member of our support staff. Her two daughters graduated from Siddhartha School, so she was glad to be able to see them while they studied. She wishes to express how heartwarming it is to see so many students graduate in the last two decades. Most alums still remember Aunty Nilza well. When asked what she likes most at the school, she says her favorite duty is to ring the bell at the start and end of every day. She loves the smiles it puts on the children's faces.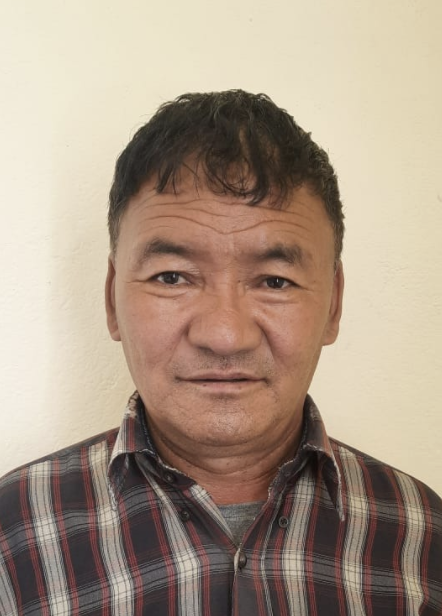 Mr. Nawang Tsondus
Driver, Age 54
Mr. Nawang Tsondus is the longest-serving driver at the school. He has been with us since 2003 and is fondly called "Ajang Tsondus" by the kids. Ajang means "uncle" in Ladakhi. Along with the bus, he also drives our school jeep for guests, the principal's official trips, and Khensur Rinpoche when he is in Ladakh. He is, in fact, Rinpoche's most regular driver! He feels very fortunate because, many times when His Holiness the Dalai Lama visited Ladakh, he would drive Rinpoche to the palace on official business, and he has been blessed by HHDL as a result. Driving Rinpoche is his favorite thing about this job, but he also loves seeing the children get on his bus every morning with fresh, happy smiles.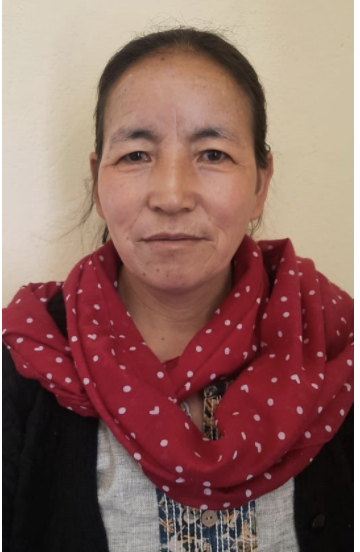 Ms. Sonam Lhadol
Cleaner and Conductor, Age 49
Ms. Sonam Lhadol, or better know as "Aunty Lhadol" by the kids, began working at the school in 2004. She cleans and sweeps all the office rooms, the staff room, library, computer laboratory, and classroom corridors before school hours begin in the morning. She also works as a conductor, which means she has to drop certain kids off at specific bus stops and vice versa for the return home. She is careful with all safety precautions for her students too. Her favorite thing about working at school is how she is treated. She says that the students and other staff respect her and have never made her feel that she is a subordinate worker.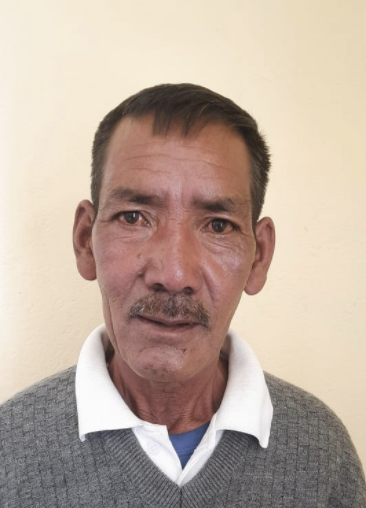 Mr. Lobzang Tsering
Watchman, Age 58
Mr. Lobzang Tsering has worked at the school since 2013 as a watchman. He is one of the most dedicated, kind, and authentically sincere members of the support staff at the school. Besides guarding the school premises, he waters the plants and trees at school every three days or every other day, depending. His favorite thing about working at school is to see the poplar trees growing taller every year. He has a deep love for the environment and is concerned about treating our earth well.
Thank You to All of Our Support Staff!
Your contributions are such important work, and you are the unsung heroes of the children, parents, and teachers. The campus would not run without your skill and heart!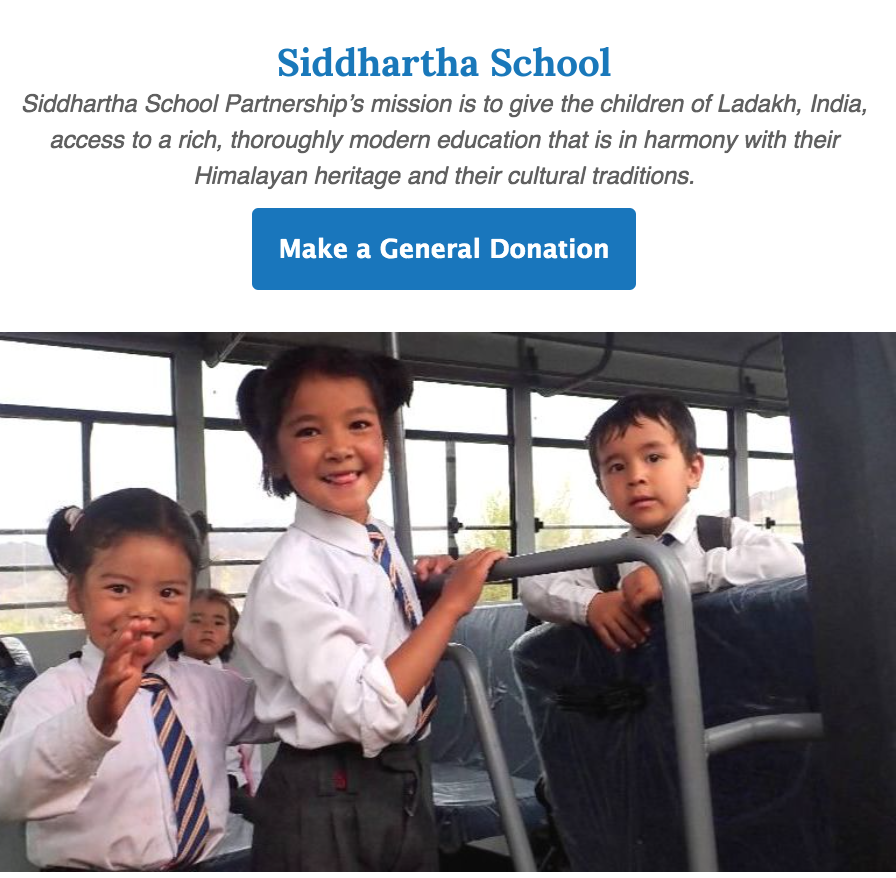 ---