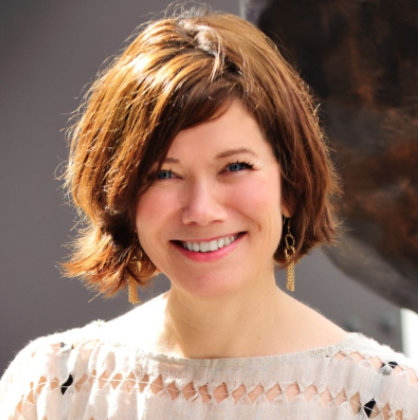 Looking Back and Looking Ahead
I am humbled to step into the big shoes of Sara Crisp. She has been an exemplary steward of the Siddhartha School Project (now Partnership). During her 5 years as president, and 15 years before serving on the US board of directors/advisory council, she oversaw the expansion of the school and the opening of two new, fully equipped youth dormitories, as well as
the fund development for the construction of the Khensur Rinpoche Lobzang Tsetan Multipurpose Hall. It will be my great honor to continue our work in support of our mission and the vision that our founder, Khensur Rinpoche, has had for over 25 years.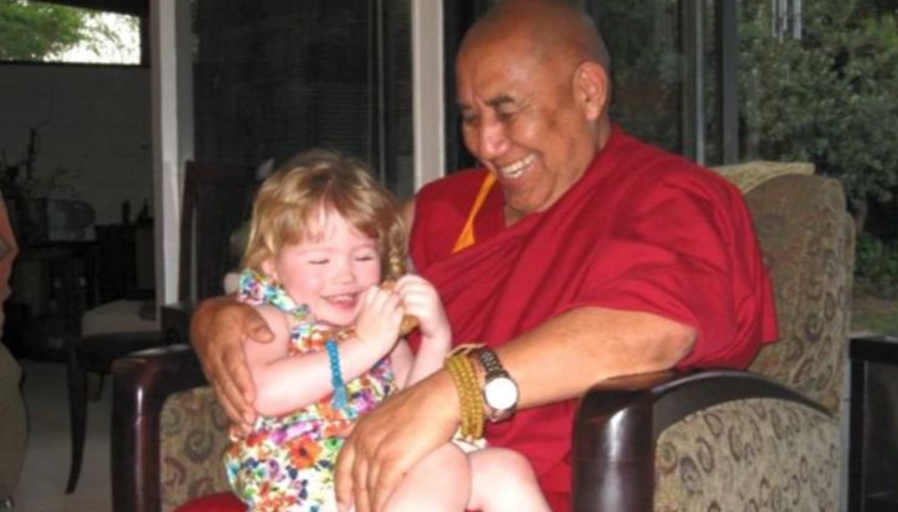 Photo: (above) Khensur Rinpoche and Sydney's daughter, Logan McCaffery, met for the first time in 2008.
I first came to know Rinpoche when helping his dear friend Phyllis Watts on the arrangements for his visit to Sacramento, California, in 2008. He was invited to our home to discuss a series of talks. My two-year-old daughter, Logan, was taking an afternoon nap when he arrived. When up from her nap, she made her way down the stairs to find a new friend wrapped in his orange-red robes providing a blessing. She was mesmerized by Rinpoche and his words. She seated herself alongside him on our living room couch, listening and watching this fascinating person. When finished, Rinpoche opened his eyes to find this little being alongside him. They have been pals ever since.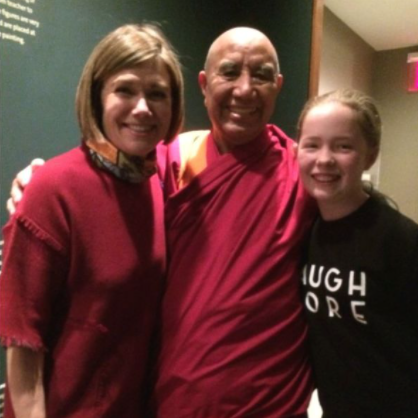 It was in that moment, and in all subsequent interactions with this empathic and compassionate man, that I witnessed that, for him, children's well-being is the greatest goal. Rinpoche has exquisitely balanced many roles in his life: the abbot of Tashi Lhunpo Monastery in exile, seat of the Panchen Lama; a speaker offering extensive teaching and lectures at a number of schools including Smith, Bowdoin, Amherst, Hampshire, Drew, Maine College of Art, Bangor Theological Seminary, and others; and a generous teacher to his students around the world.
Photo: (above) Sydney, Rinpoche, and Logan at the Rubin Museum of Art, 2017.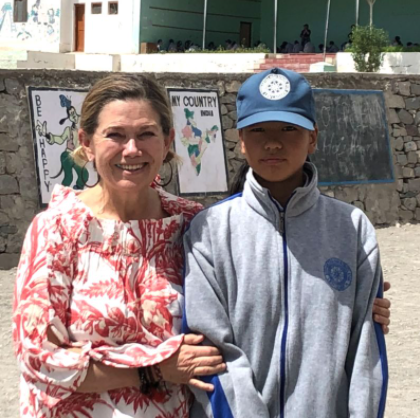 But for this simple monk, I would venture to say that his greatest achievement is the Siddhartha School. He knew that he must build a school in the village where he was born and enjoyed his first lessons writing in the dirt with a stick. With his education and subsequent teaching, he had seen the world and wanted nothing more than to provide the gift of education to his fellow Ladakhis. He knew that education would be life changing for them and recognized the importance of a curriculum that sustained their rich cultural heritage. The Siddhartha School is his vision realized.
Photo: (above) Sydney and her sponsored student, Tsonskit, in Siddhartha's schoolyard, 2018.
Each day, I count Khensur Rinpoche as one of the most precious blessings in my life. I look forward to working with each of you as we continue his dream of the Siddhartha School. Together, we embark on the next 25 years of support for the 425 students, 24 teachers, and 11 administrators and support staff who carry out our mission on a daily basis.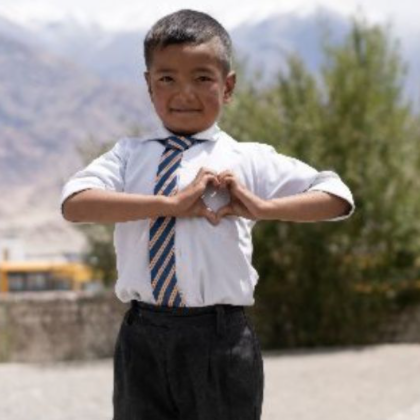 I am committed to Rinpoche's vision and the mission of the Siddhartha School Partnership.With your help, we will continue providing a thoroughly modern education for the children of Ladakh.
With gratitude,

Sydney Young
President
SSP-USA Board
sydney@siddharthaschool.org
---