Khen Rinpoche's Teaching and Event Schedule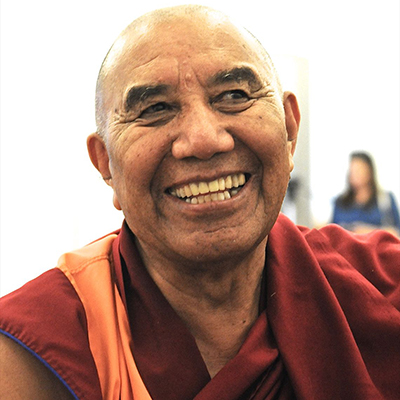 Khen Rinpoche's Teaching and Event Schedule
New engagements will be added as they unfold, check back often for updates
Khen Rinpoche in Maine
Dharma Talk- THIS THURSDAY, Sept 29 from 7-8:30pm
Maine College of Art (MECA)
522 Congress St, Portland ME
* Free or by donation to Siddhartha School Project
Topic: Joyful Effort- THIS WEEKEND
Sunday, October 2 from 10am-1pm
Maine Coast Waldorf School (formerly Merriconeag)
57 Desert Road, Freeport, Maine 04032
* Free or by donation to Siddhartha School Project
Khen Rinpoche in New York City
Tuesday, October 18; 6:30-9PM
Cultivating The Force of Joyfulness: The Perfection of Effort
Tibet House US / 22 West 15th Street, New York, NY 10011
General: $25 / Tibet House Members: $22.50
GET TICKETS
Khen Rinpoche will speak on the meaning and usefulness of "joyful effort" and discuss its relevance in our modern times of multi-tasking, commitments and busyness.
WEBCAST: Can't make it? This talk will be live-streamed, so you can "Watch Live or Watch Later" – GET TICKETS
Support the official cultural center of H.H.D.L, become a Tibet House Member:
Members enjoy media library archives, 20% off all titles from Wisdom Publications and more!
VISIT THE RUBIN WITH RINPOCHE
POSTPONED – Wednesday, October 19, 6:00 -7pm
Walk Monumental Lhasa with Khen Rinpoche
The Rubin Museum of Art / 150 West 17th Street, New York, NY 10011
Note that the you can still join Laura for the 7:00 – 8:30 PM RMA's WISDOM MATRIX EVENT
DAVID BODANIS + DAVID AUBURN : EINSTEIN'S GREATEST MISTAKE (email Laura Kozaitis if you'd like to meet up in the cafe prior to what promises to be a fascinating talk)
NEW DATE:
Walk Monumental Lhasa with Khen Rinpoche
Wednesday, November 16, 6:00 PM • RSVP via email
6:35 -7 PM Join us for drinks in the museum cafe
7:00 – 8:30 PM WISDOM MATRIX EVENT (optional)
PETER BUFFETT : TO GIVE IS TO GET
Peter Buffett is the youngest son of business magnate Warren Buffett, has struck out on his own as a well-respected composer and philanthropist. Buffett will share life lessons that are applicable to all, regardless of background. Advanced ticketing recommended. Tickets can be purchased online or by calling the RMA ticket line: 212-620-5000 x344
Jewel Heart Center
November 17; 7:00 – 8:30pm.
260 W. Broadway, New York, NY 10013
SEM: Session 6 — Tame Your Mind
The course fee is offered with Sliding Scale options from $50 – $75
Course offered online via Webinar and/or onsite at Jewel Heart NYC
Note: SEM: The Nature of Mind will be conducted weekly by special guest speakers alternating with Jewel Heart instructors on Thursday, October 13 through December 8, 2016 and January 12 through February 2, 2017. The course will cover six topics over twelve sessions. For details and registration visit here
Khen Rinpoche in Northampton, MA
October 24 -November 3, 4:30-5:30 pm.
SMITH COLLEGE
Green Tara Meditation and Nine Steps of Mental Quiescence
October 24, 25, 26, 27, 28, 31 and November 1, 2, 3
Dewey House Common Room, Free and open to the public
Tuesday, October 25th, 7:30-8:30 p.m.
Equalizing and Switching Self and Other
SMITH COLLEGE
Dewey House Common Room,
Free and open to the public
Tuesday, November 1, 7:30-8:30 p.m.
Emptiness (Sunya)
SMITH COLLEGE
Dewey House Common Room
Free and open to the public