Wishing the happiest of holidays to all our friends from the children, staff and teachers at Siddhartha School.
Dear Friend,
Happy holidays to you and your loved ones! We hope you enjoy this gift of music prepared by the children and teachers at Siddhartha School. Thanks for a fantastic year filled with joy, culture and scholarship for our young people in Stok village.
With love and appreciation,
Laura Kozaitis, Executive Director,
The Siddhartha School Project Board of Directors,
Khen Rinpoche, Founder and Geshe Tsewang, School Director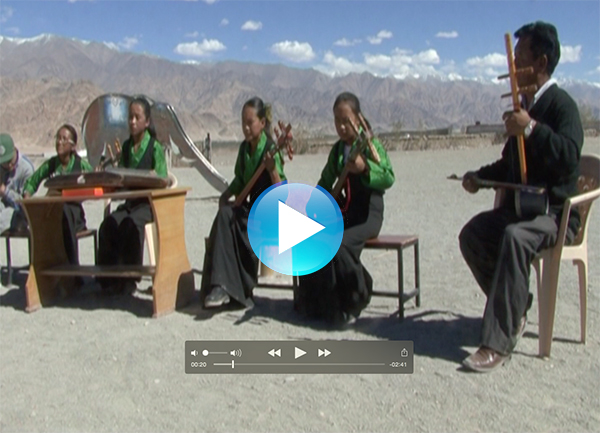 Siddhartha School students performed an outdoor concert for the Stok village community in early November. The complete recording, sponsored by an international group of Kickstarter backers, is available for a minimum donation of $25. If you have made a gift to #OurSSP Annual Campaign, you will be receiving a copy as a special thank you from the children. Click on the photo of the girls playing their new Tibetan guitars to hear one of the songs, a tribute to the Dalai Lama's summer palace.
Make your year end, tax deductible gift in any amount to the Siddhartha School Project's annual fund today here. To donate by check, please make it payable to the Siddhartha School Project, PO Box 524 • Freeport, ME 04032. To donate by stock or wire transfer, please email Laura Kozaitis for assistance. Thank you so much!
---